Herald Parksuites is the fourth condo tower in Upper East Megaworld Bacolod with the following features:
Adjacent to the Two Regis tower
12-storey NewYork-inspired tower
246 units with the following ranges:

Studio (up to 24 square meters);
Studio with Balcony (up to 31.5 square meters);
One-Bedroom with Balcony (up to 41 square meters);
Executive One-Bedroom with Balcony (up to 54 square meters);
One-Bedroom Loft with Lanai (up to 78 square meters);
Two-Bedroom with Balcony (up to 79 square meters);
and Two-Bedroom Loft with Lanai (up to 109 square meters).
(See pricing below)
Advantage of Herald Parksuites as of Feb 2023:
1. More availability units;
2. All of the latest deliverables are on Herald – the rest of the buildings dont have modular bedroom closet, wireless smart home system, bidet and other minor furnishes added which aren't present on the previous towers;
3. Location-wise, Herald is right across Landers;
4. Once turned over, the Mall, Hotel, and other surrounding establishments are already present and reception for rentals are more promising;
5. Price increase is yet to happen. Herald has best price available compared to the previous towers whose price already had nearly doubled.
A Bridge Connecting to Adjacent Tower (Two Regis)
Herald Parksuites will feature a central amenity floor that connects to the amenity floor of Two Regis, the adjacent tower where it will be built. The generous amenities include an adult pool and a children's pool with bubblers; a pool lounge and a pool bar; lounge areas with sunbuns; shower rooms; reading nooks; children's playground and daycare center; fitness center; function room with pantry and extended outdoor area; private dining room; game room; covered path walks; and Wi-Fi internet access.
Basement Parking and Retail
The residential tower will also have its own basement parking facility and the ground floor will have access to a retail arcade.
"This new tower is jampacked with first-of-its-kind features and we are excited to offer all of these to our future residents," adds Palmares-Fong. The company is expected to generate P1.9-billion in sales from this new residential project. With the launch of Herald Parksuites, Megaworld now has an inventory of almost 1,000 residential condominium units in Bacolod City.
Each unit is equipped with wireless smart home system and devices with WiFi router, video intercoms, as well as a standby power generator for a lighting fixture in the living area.
All kitchens will have their own cooktop burners with two-bedroom units having their own built-in ovens, while loft-type units' bedrooms and living rooms will come with inverter split-type airconditioning units. 
"Taking inspiration from the posh apartments in New York City's Upper East Side, this new residential tower will highlight Bacolod's first 'smart home' amenities in a condominium with select loft units in generous layouts," says Jennifer Palmares-Fong, vice president for sales and marketing, Megaworld Bacolod.
It will also be highlighted by numerous green and sustainability features, such as low flow fixtures for water conservation, light sensors at hallways for energy conservation, use of building equipment with high energy efficiency ratings, and facilities like rainwater harvesting and re-use, as well as its own material recovery facility.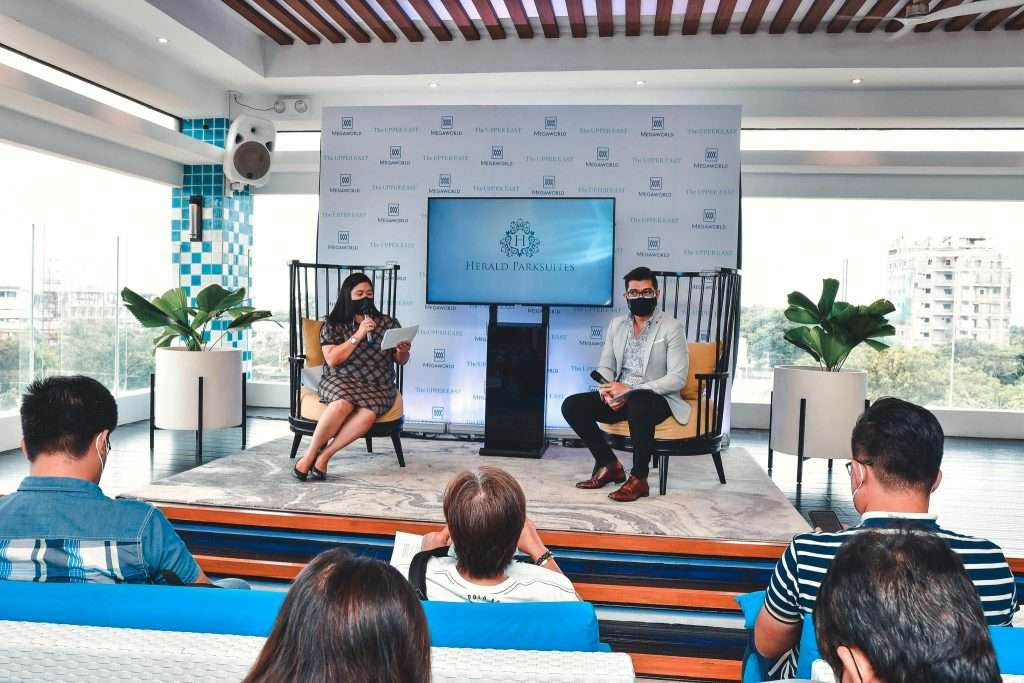 (Subject to change without prior notice)
No DP Promo 1: Low Straight Monthly Amortization with Lumpsum
15% straight MA payable in 60 months; 5% LS on the 12th, 24th, 36th, 48th months; Balance due on April 30, 2027
No DP Promo 2: Straight Monthly Amortization
35% Straight MA payable in 60 months; Balance due on April 30, 2027
Option 3: Accelerating promo terms
See the details below for the accelerating promo terms
Note:
3% PDC Discount can be granted if complete post-dated check is submitted to Megaworld Office within 15 days from the date of Reservation. Applicable to all terms with Monthly Amortization or Lumpsum except Cash Term. PDC discount automatically forfeited if at least one of the cheques bounced or is replaced.
Any discount is not applicable for Parking Slot