Murcia, Negros Occidental allows you to enjoy nice natural views in just a short trip from Bacolod. Murcia gives you laidback and greener surroundings.
I grew up in this municipality and most of my childhood years I spent here. We also spent camps at Camp Shekinah, and we go to our outreach here if we can't make it to Bacolod. Here are facts and infos about Murcia.
Murcia Fast Facts and Contacts
Distance from Bacolod City
16.5 km
Land Area (Poblacion?)
30.66 hectares (Reference)
Classfication
First Class
No. of Barangays
23 Barangays
Language
English is spoken and understood. Hiligaynon or Ilonggo. Tagalog is widely understood.
Contacts
Telephone Nos.:
(034) 345-2105
(034) 345-2106
Fax No.:
(034) 345-2243
Email Address:
murcia_negros2010@yahoo.com
Mailing Address
Office of the Mayor
Municipality of Murcia
Rizal Street, Murcia 6129
Province of Negros Occidental
Philippines
Resorts and Cafes in Murcia
Because of its very short distance from Bacolod City (~30 minutes) and vast hacienda-feel lands, Murcia is the top place for vacation escapes. Here are some notable resorts, cafes, or restos.
Do you have something to add? Comment below!
Over the years, Murcia transformed to an alternative residential site in Negros, primarily because of the centrality of its location and accessibility to major cities and key destinations.
Nestled at the foot of Mount Kanlaon, the town is bounded by the cities of Talisay, Silay and San Carlos on the north: Bago and La Carlota cities on the south: Don Salvador Benedicto on the east and Bacolod City on the west.
Traffic and pollution free, the municipality boasts its abundant water and power supply. Murcia's transformation from a predominantly agricultural town to a prospective economic zone reflects its efforts to strengthen basic infrastructures, tourism programs and grassroots development. It has inked Sisterhood agreements with the Philippines business capital, Makati City. On the works, Murcia will secure ties with Asian countries deal will boost influx of golfers and visitors during summer or year round.
The leadership of former Mayor Andrew Montelibano also established road networks, bridges and other projects connecting Murcia to Negros Occidental's capital, Bacolod City.
It's brighter in Murcia," says Montelibano, who highlighted the present tourism campaigns of Murcia that includes marketing efforts to sell locally distilled spirits, Mambukal Mountain Resort, Bacolod Golf and Country Club, Pandanon Valley Resort, Don Bosco Retreat House, Hacienda Kaftrees, Central Philippine Adventist College, the Twin River resort, Kahulihoha Serenity Park and local cock breeding grounds in the country and abroad.
The Murcia Public Plaza has been a witness to many
historical events that shaped the political landscape of the Province of Negros Occidental. Its century-old trees heard the strong call of our people to gain freedom and equality.
Today, our children run around freely, a daily scene that Murciahanons always relate to how our forefathers sacrificed their lives to achieve liberation.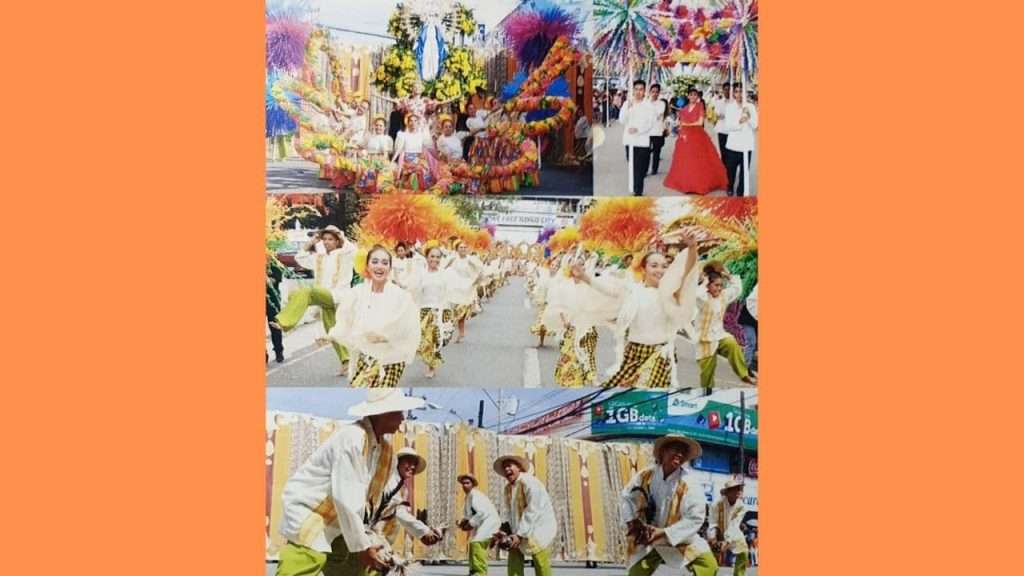 A Pageantry of Good Harvest
The annual Tinabu-ay Festival has transformed from a celebration of good harvest to a celebration of its people's achievements and life in Murcia in general. Over the years the festivity has secured a roster of enjoyable and socially significant activities worth to catch.
Slated late November until the culmination in time for Mary's Birthday (The biological mother of the incarnated Christ) on December 8, Tinabu-ay totally defines Murcia as a first-class town.
Tinabu-ay means the convergence of people and trading of their products. Every Sunday at Murcia, people converge through buying the products of the locals. With this, they spark so much hope in the hearts of local farmers to feed their kids and send them to school.
Indeed. Tinabu-ay Festival is one time of the year that townsfolk not only celebrate good harvest, much more; it is a celebration of a hopeful life beyond the usual weekend market days.
The Sisterhood agreement between Murcia, Negros
Occidental and Murcia, Spain is often a favorite topic in
discussing the rich historical background of the quaint town. Apart from Fr. Miguel Alvarez who named the first class municipality after his productive and purely catholic homeland, much have been shared about the sister-city we always call our own.
Here is a quick tour of the Spanish paradise and embrace the tie that is sealed between the two Murcias eternally:
Pinched between the more trodden beaches of Almeria to the south and the heaving resorts of Valencia's Costa Blanca to the north, Murcia is one of Spain's least visited and, the peninsula of La Manga apart, least touristy corners.
Highlights for visitors include the Cathedral of Murcia and a number of baroque buildings, renowned local cuisine, Holy Week procession works of art by the famous Murcian sculptor Francisco Salzillo, and the Fiestas de Primavera (Spring Festival).
Do you want to escape the buzzing and busy lifestyle of the big city? Come to Murcia and we guarantee you sights, sounds, and smell that will satisfy your soul's cravings. But wait your day may not be enough as we have a lot of attractions queued into your itinerary.
Strategically located in the heart of the province, "Murcia is a pearl waiting to be uncovered from the clamshell." There is more in Murcia than just what you see in brochures and search engines. Approximately 16.5 kilometers away from Bacolod City, Murcia can be reached through a jeepney or a bus. Along the way, you will be amazed by the majestic view of Mount Canlaon and Mounts Canlandog.
The well-known Municipal Hall sits adjacent to the plaza. The building is famous for it is a witness to the town's rich history and cultural heritage,
Aside from the famous Mambukal Mountain Resort, Murcia is also home to the Village of Flowers at Sitio Katugasan and Minoyan Park in Barangay Minoyan, Pandanon River Resort in Barangay Pandanon Silos, Bacolod Golf and Country Club in Hacienda Binitin, Barangay Blumentritt, Hacienda Kattrees in Barangay Caliban and Don Bosco Retreat House situated
in upper Mambukal.
Fruits also grown in Murcia in addition to sugarcane and rice which are predominant in the land. These are rambutan lanzones, cotton fruit (santol), durian, guava and, of course. pineapple at Hacienda La Purisima Concepcion.
Indeed, Murcia is far beyond expectations, It is home to
many treasures worth visiting over and over again.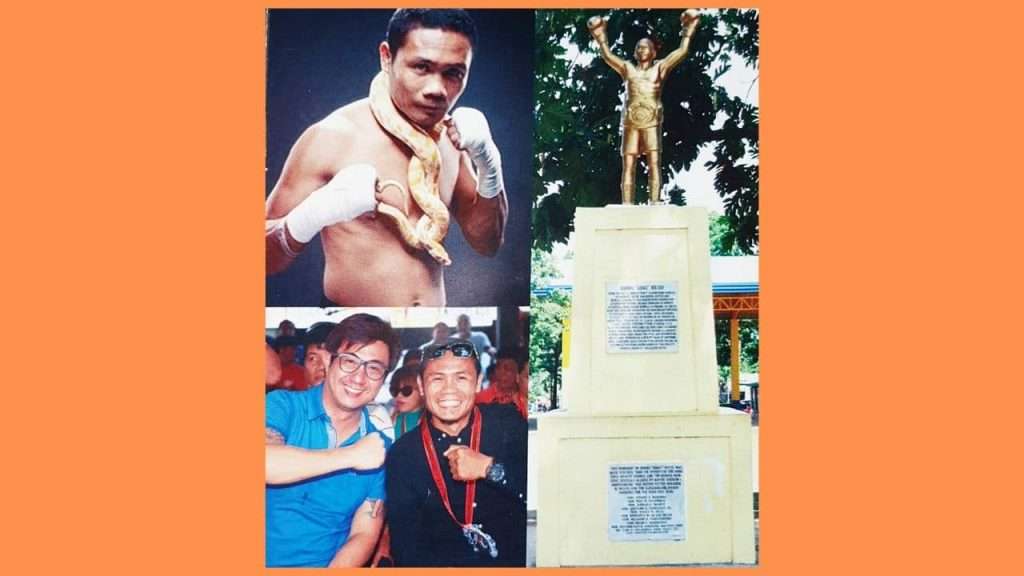 Donnie "Ahas" Liboon Nietes is Murcia's pride in boxing. Born May 13, 1982 in Murcia, Negros Occidental, Donnie takes pride as a boxing icon who elevated his family from poverty.
He is the current IBF flyweight champion. He is a four-time world champion in three weight classes, having previously held the WBO and The Ring magazine light flyweight litres; and the WBO minimumweight title. Significantly, Donnie is the longest Filipino Boxer who holds the title and distinction. He is currently ranked first by The Ring, the Transnational Boxing Rankings Board, and BoxRec.
Nietes once worked as a utility man at the Antonio Lopez Aldeguer (ALA) boxing gym before taking up boxing after being encouraged by the practitioners whom he socialized with.
Erika Embang, a famous comedy vlogger, lives and regularly vlogs in this town.
Some parts of this post were taken from Murcia's official tourism brochure.