Coffee Shops in Bacolod City: A Local's Guide
Bacolod is a coffee-lover's paradise. Coffee shops are rising here and there- perfect to stimulate your mind to productivity. Awaken your senses by seeing these Coffee Shops in Bacolod. Coffee is life in Bacolod City. I think many people in the city of Smiles work cognitive jobs that's why there are a lot of coffee places anywhere. Most cafes I blogged here are locally-grown which you may not find in other places. I meet clients in coffee shops. I also like to hang around with friends in coffee shops. Sometimes I like to work in coffee shops. As a local, I love coffee and here are coffee places I'd recommend in Bacolod.
Based on my own palates, experience and judgments, here are the top coffee shops in Bacolod (will continually update).
As to the taste of coffee:
Bean Box
Coffee Project
Coffee Roastery (for coffee gourmets)
As to emphasis on budget and mingling with the masses:
KKD in Lacson (for younger market)
J&G and Oriental (for the "old town" feels)
As to the ambiance:
Coffee Project (for interior)
Bean Box (for al fresco)
Bean Box is located along Lacson Extension between Pau D'Arco / Aldrtz and Bacolod Police Headquarters/Teleperformance. It has an alfresco-setup where only the ordering counter is the one that has A/C. The parking space can accommodate around 4 to 5 cars, and the rest can be at the side of the road. From Lacson Street, Bean Box is before the bridge, on the right side. I have already tasted 6 flavors but so far my favorite is Hazelnut Cafe. I like the affordable price range (around 7o to 90) per cup, and I think its genius that they reduce it also because of the open-air set-up. There is a 2nd floor but no one is allowed to go up, I think it is a private office. I also see construction at the back, I wonder if that is an extension or an office. There's also a stair-like area near the CR where you are hidden from the road passersby.
☕ Coffee Culture & Roastery
Delicate coffee enthusiasts will love this place. Those with particular and exquisite taste will appreciate the mastery behind every blend. Indonesian architecture and the friendly staff dominates the interior. 
The coffee roastery/machine is a dominant piece of spectacle. You may witness the staff doing the roasting. You will feel the sense that they are pouring meticulous artistry in their craft. There's an open patio at the back if you want to open space or with a group. Coffee Culture and Roastery is located along Alijis Road, near the entrance of GreenPlains, not so far from Araneta Road or the Old Airport.
* Parking: Generous parking just in front of the shop. The wide glass door allows much natural light. There's an extra parking at the side as well as at the roadside. Coffee Culture Facebook and Instagram.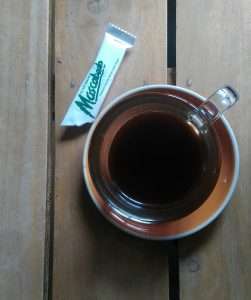 Coffee Project in All Home
My eyes were mesmerized the moment I first stepped inside Coffee Project in Mandalagan – the wall arts, LED lights, the greeneries, books, spaciousness- all that the interior offers is perfectly grandious. It is primarily a closed-door cafe with around 8 to 11 seats outside. This is in All Day (Vista Mall) near The Olvera and Nara Residences, along Cordova-Buri Road, Mandalagan. 
☕ A Coffee Strip in Villamonte
Villamonte is a strategic location in Bacolod City. It's near to all key places such as Megaworld Upper East, Lopues East, STI-WNU and Shopping Capitol Center. Villamonte is entrepreneurial and known for raising business leaders across the country. But it's also known for COFFEE. The so called Coffee Strip is located at the YLAC Avenue. One that starts with the police station near Burgos Cemetery and Upper East. The government was planning to put up a coffee festival, in addition to rhum festival, to highlight Bacolod's love for coffee.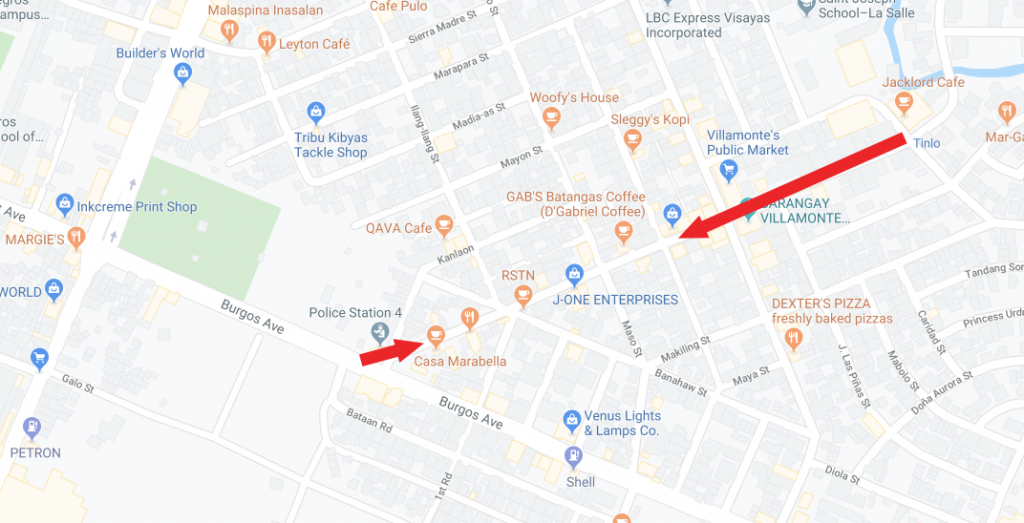 Kapipat is cateogrically unique because of its Vietnamese-inspired Egg Coffee. More details here.
Located near Libertad Market, I see Kape Danay is loved by young coffee-goers. Its location is not as crowded as Libertad but just a good distance to enjoy the centrality and commerce of the area. It's exactly beside the road and you may drink with riders passing by and the sun shining just across. The prices are budget-friendly.
Rust Cafe is a favorite hangout place of young locals especially at night. It's located at Burgos-Locsin Streets near Corazon Regional Hospital. The prices are budget-friendly.
Although Tom N Toms is an international Korean coffee brand, it's worth noting because their first branch in the Philippines is here in Bacolod. It's a two-storey cafe with spacious and rustic-contemporary design. The Starbucks-like price attracts coffee-goers who are into a more convenient space.
Markets are favorite locations of Coffee-goers. After a long-day of buying basic goods early in the morning, a coffee is a best partner. Cafe Oriental is near Central Market and is one of the oldest local brands here.
If you're near Libertad Market, another locals' favorite cafe is J&G Coffee Shop. With affordable coffee, you can enjoy watching TV with the locals, hear the coffee shop buzz and shop you next affordable market commodity. You can also buy ground or bean coffee per kilo at Kape Mabuhay or Normas Coffee.
☕ KKD (Kapehan sa Kilid Dalan)
KKD stands for Kapihan sa Kilid Dalan. It means coffee shop at the roadside. 
Try their nachos, Hungarian on a stick and lemonade. I like the open architecture of the place which resembles the Filipino spirit and encourages barkada loitering. 
KKD is Located at a food district called "9th Streat Food Zone" at corner Lacson-9th Street. Their main branch is in Silay City.
* Parking Space: Side space along 9th street provides a good place for parking. The entrance space facing Lacson also gives good space. 
Besides their famous bichokoy, buko pie and dinugu-an, Mila's also offer a good coffee. Located at Robinson's Triangle, you can enjoy moments at their little space with the local pasalubong brands.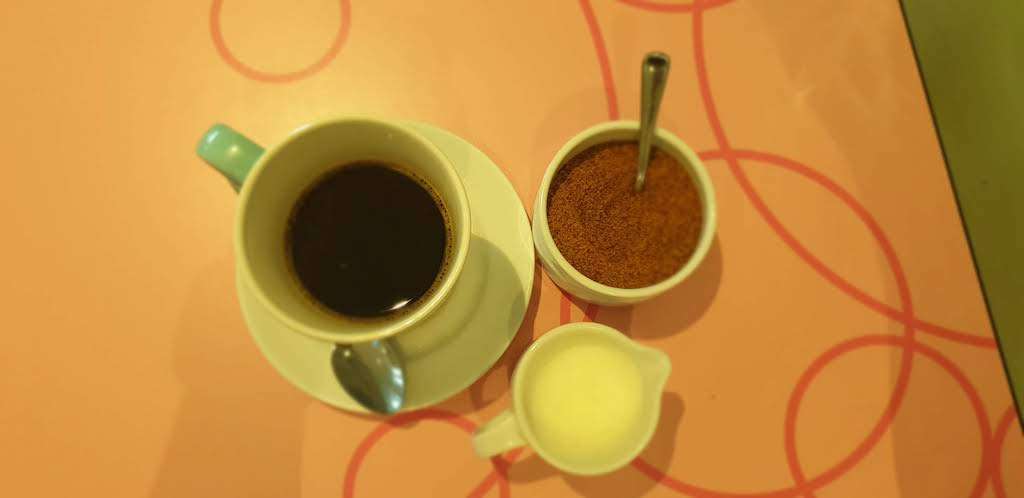 Not just delicious cakes, but Calea also offers good coffee. Pair with your favorite cake and you start your mornings or cap your afternoon with a good ol' caffeine rush.
If you're up for some adventure and travel, then try Doc J's Horizon Cafe in Don Salvador (DSB). Experience coffee with a view of nature, mountains and see.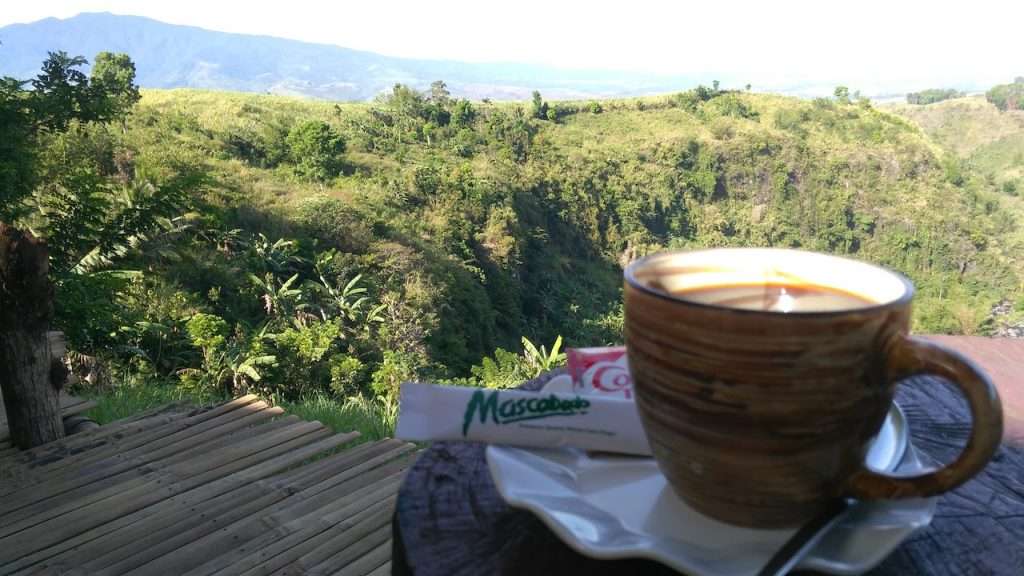 Don Salvador has a lot of cafes for coffee-lovers. It's around a 45-minute drive from Bacolod. If you're in for a coffee with a view and have ample time, DSB is a great place to go.
☕ Sanders Coffee and Sausages
This is a local cafe that offers good Chicken Pesto. Also try their coffee to kickstart your morning. They have branches in Hi-Strip East, Lacson (near Corazon Hospital) and near Doctor's Hospital.
Do you have other notable coffee shops to recommend in Bacolod? Comment below!