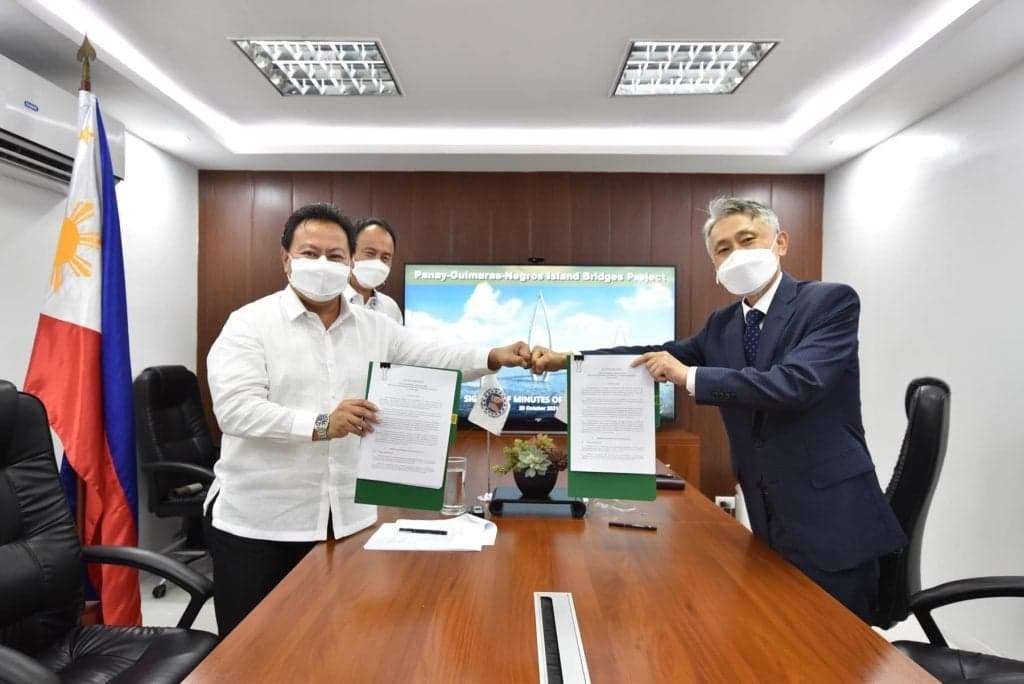 Cost
The cost for the Panay-Guimaras segment is P65.7 billion and P123.82 billion for Guimaras-Negros segment.
December 2021 update
According to the Department of Finance, Korea is to extend the financing for Panay-Guimaras-Negros Bridge.
The (South) Koreans have committed an official development assistance (ODA) loan to the Philippines through the KEXIM Bank – Economic Development Cooperation Fund (EDCF) to finance the detailed engineering design (DED) of this immense flagship bridge project.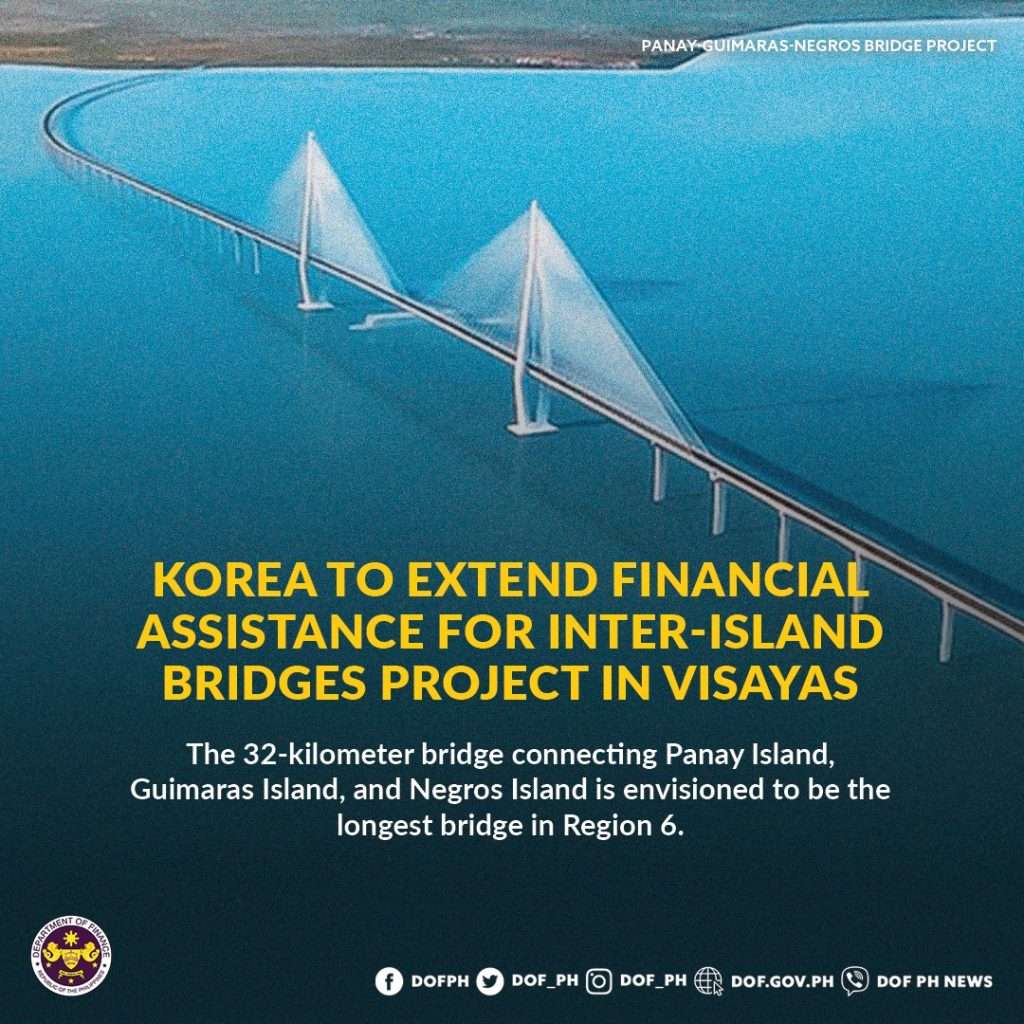 The loan will be formalized with the signing ceremony scheduled in December 2021.
"It's taking too long"
Senators were disappointed at the inattention, lost economic opportunities, inefficiency, delayed improvement in livelihoods, as they spoke to NEDA Secretary Karl Chua regarding the delays for this Western Visayas bridge. "It's crazy" and it's taking too long.
Unlike the Panay-Guimaras-Negros bridge, the 8.5km Cebu-Cordova Bridge is being constructed at a very fast pace, which began in April 2018 and is expected to open Q1 2022.
Senator Drilon is pessimistic that this will not materialize under the Duterte Administration. (: But the formal signing was done Dec 2021)
Proposed Specs
Components: Two components (1) Panay to Guimaras or Section A; and (2) Guimaras to Negros or Section B, ranges from 19.37km to 26.11 kilometers
Length of Panay to Guimaras Bridge: 13 kilometers; sea-crossing length is 4.97 km
Length of Guimaras to Negros Bridge: Around 19.47 km; sea-crossing is 13.11km
First proposed: 2017
Detailed engineering design to begin in: October 2022
Construction begins: 2025
Completion: 2030
Funding: Korea EximBank