5:00 AM (Montenegro | Everyday)
5:45AM (Oceanjet | Mon-Sat)

(Tip: These two above are the most crowded. To avoid being left behind, buy tickets in advance. If you get a round trip, book 5:45 AM ahead to avoid running out of slots)

7:20AM (Oceanjet | Sundays)
8:10AM (Weesam)
8:50 AM (Ocean Jet | Mon-Sat)
9:20 AM (Montenegro: Everyday)
11:00 AM (Weesam | Sunday)
12:00 NN (Montenegro: Everyday)
1:00 PM (Ocean Jet | Mon-Sat)
1:10 PM (Weesam | Everyday)
2:00 PM (Montenegro | Everyday)
4:00 PM (Ocean Jet | Everyday)
7:00 AM (Montenegro: Everyday)
7:20 AM (Oceanjet | Mon – Sat)

(Tip: These two above are the most crowded. To avoid being left behind, buy tickets in advance. If you get a round trip, book 5:45 AM ahead to avoid running out of slots)

8:50 AM (Oceanjet | Sundays)
11:00 AM (Oceanjet | Mon – Sat)
12:00 NN (Montenegro: Everyday)
11:30 AM (Weesam)
1:00 PM (Oceanjet | Sundays)
2:50 PM (Weesam)
2:30 PM (Oceanjet | Mon – Sat)
3:55 PM (Montenegro: Everyday)
5:30 PM (Oceanjet | Everyday)
Bacolod to Iloilo
5:00 AM
09:20 AM
12:00 NN
2:00 PM
Requirement: Vaccination Card
Monday to Saturday
5:45 AM

Tip: This is the most crowded schedule. Much better, buy your tickets online here. If you get a round trip, book ahead to avoid running out of slots. Then proceed to Window 5

8:50 AM
1:00 PM
4:00 PM
Sunday
Terminal Fee (Simplicio Palanca Terminal): P40.00 for Regular. Tip: if you have a companion, let him buy the terminal fee ahead)
Requirement: Traze App filled-out
Monday to Saturday

7:20 AM – Tip: this is the most crowded. To avoid being left behind, buy tickets in advance. If you get a round trip, book 5:45 AM ahead to avoid running out of slots.
11:00 AM
2:30 PM
5:30 PM

Sundays
Terminal Fee in Iloilo Fastcraft Terminal:

Regular: P30.00 
Students, Armed Forces and Seniors: Free
Fares
as of May 28, 2022 October 21, 2022
Buy tickets at Window 1
If you already have a ticket, proceed to Window 5
Business Class

Regular:

P700 P750

P800
Senior:

P614.29

P714.29
PWD: P740
Students and Minors: P800

Tourist Class and Non-Aircon

Regular:

P450

P550

Senior: P364.29

P464.29
PWD: P490
Students:

390

P490 (Post-graduate students not considered)
Minor:

P300

P400
I find the tourist class seats in ocean jet more spacious and comfortable than that of the Weesam but if you want a distinctive upgrade, get the business class.
Schedules
Bacolod to Iloilo

(Requirement: Vaccination Card)
Monday to Saturday
Sunday
Terminal Fee: P40.00 (Regular)
Iloilo to Bacolod
(Requirement: Traze App)
Basis: Weesam cashier poster March 2022
—————-
Tip: If you have a companion, have him/her pay for the terminal fees in a separate window already so you will save time.
Terminal Fee: P30.00 (Regular)
Fares
First Class

Regular: P550
Senior and Stud.: P460
Non-aircon and minors (4-11 yrs old): P325

Economy Class

Regular: P450
Senior and Stud.: P380
Minor: 275

Requirements for minor

Birth cert
Must travel with parent or parent's consent
Basis: Weesam cashier poster
If you prefer a more comfortable seat, I suggest you get the first class in Weesam because personally I find the seats of the economy class too small or narrow.
If you want to ride a big ship from Bacolod to Iloilo, there is a once-a-week ship. It departs at Wednesdays at 10AM. See tickets here.
You have to scan their Traze App QR (see image) using Traze App at the entrance. Scan it to download.
Note: Upon arrival in Bacolod, you have to present your Vaccination Card
RTPCR Test if not fully Vaccinated
Valid ID
You only have to present vaccination card upon buying your ticket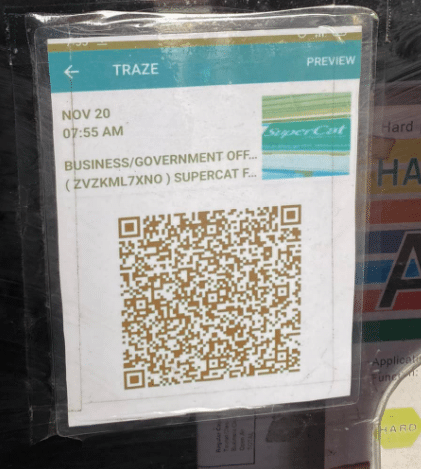 RoRo Ticket Terminal
Old Terminal (Demolished)
Old Terminal (Demolished)
RoRo Ships Docking Area

New Unified Shipping Terminal (All FastCraft here since Dec 2018)
Entrance (Pay P12/ car)
Bong Bongs and eating shops and pasalubong
To SM and city proper
Pay Parking (P30 per park / night)
New Acacia Hotel
Bacolod Pavilion Hotel
09237498211
(033) 335-3077
09423909945
09237498211
(033)335-3255
(034)433-5359/708-8201
Bacolod (BREDCO) to Iloilo City as of April 3, 2022
Regular: P50.00
Student: P30.00 (No ID No discount)
Senior/PWD: P30.00 (No ID No discount)
4-11 years old: P30.00
Regular– P30.00
Minor/Student- P24.00
PWD – P21.44
If you are carrying a heavy load, better to get a porter. You'll save your back and body from further stress so you can devote your time for your next work. Plus, you help the local community and economy. 
Iloilo Fastcraft Terminal Standard Porter Rates
I see that Iloilo City has a more centralized system for Fast Crafts. Their terminal porters have this rates on a tarp so you won't have to worry if you pay too low or too high. Feel free to add tip if you want. See guides below. 
Charges for Cargoes Carried by Passengers
When a passenger onboards stuff on the ship with him/her, here are the rates below:
| Unit / Item | Size / Weight | Price |
| --- | --- | --- |
| Sacks (Rice, Fruits, Crops, Vegetables, etc) | 70kg and heavier | Php 100.00 |
| | 50kg | Php 50.00 |
| Box/ Carton - cigarette box size or bigger / frozen products | big but heavy | Php 100.00 |
| | big but light | Php 50.00 |
| | balikbayan box | Php P100.00 |
| | bundled small boxes (heavy) | Php 100.00 |
| | bundled small boxes (light) | Php 50.00 |
| Styro foam box | full | Php 100.00 |
| Appliances (TV, stereo, ref, generator, etc.) | big / heavy | Php 200.00 |
| | small / light | Php 100.00 |
| Fighting Cock | | Php 50.00 |
| Cage with Animals | big | Php 100.00 |
| | small | Php 50.00 |
| Empty Animal Cage | | Php 50.00 |
| Bike | big (mountain) | Php 100.00 |
| | small (BMX) | Php 50.00 |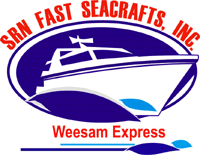 Weesam Porterage and Freight Rates
The rates below reflect when you request porters to carry your stuff over their shoulders.
Weesam Padala Rates (like LBC)
If you need to send something to Iloilo or Bacolod, you may not need to onboard. Send through the freight service and save money. The rates below indicate the amount you need to pay when you send a package without a passenger. Usually, your receiver will just pick it up at the other side of the sea (either in BREDCO Bacolod or Dock Iloilo). Please make sure no highly-important stuff are sent.
Hot and Cold Tumbler. Here's an eco friendly bamboo tumbler. Help save the oceans and pawikans. Feel good. Stewardship of the environment is cool. 
Bonamine (if you're a believer). 
Travel Pillow – so you won't have stiff neck!
 Bag-size Umbrella
If you are after security of your vehicle, you can park your car in Bacolod City  just across Merzci or Ocean Jet building. Below is the picture of the parking space. Just enter, find a place and give your name at the security guard. 
Parking Fee as of Mar 2022: P30 | P100 if overnight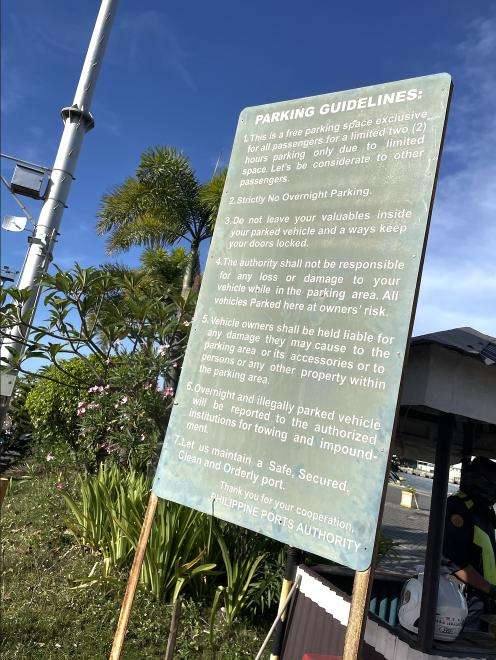 There is no available overnight parking inside the Iloilo terminal, only for day parking or for those who wait for their guests. However, the guard suggested that you can park at near the Iloilo Grandstand area. 
See this image for the details.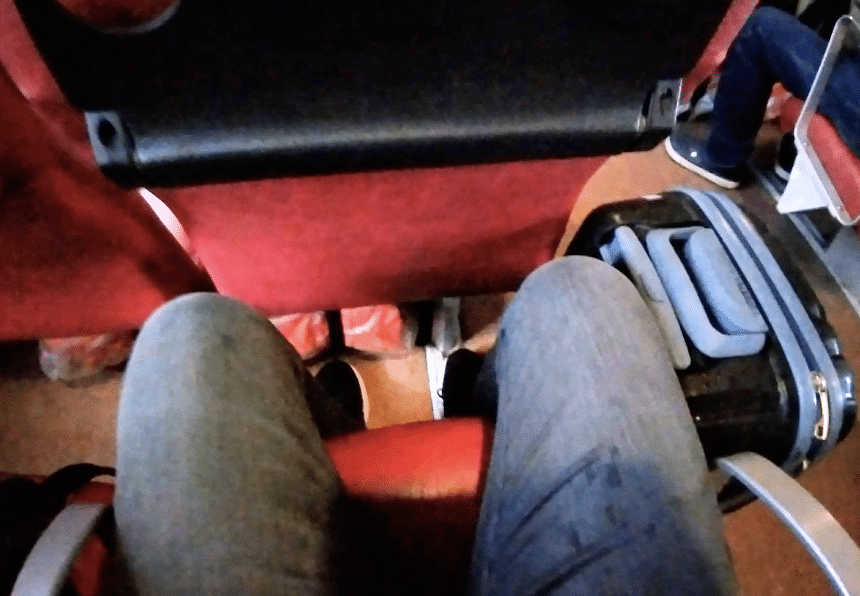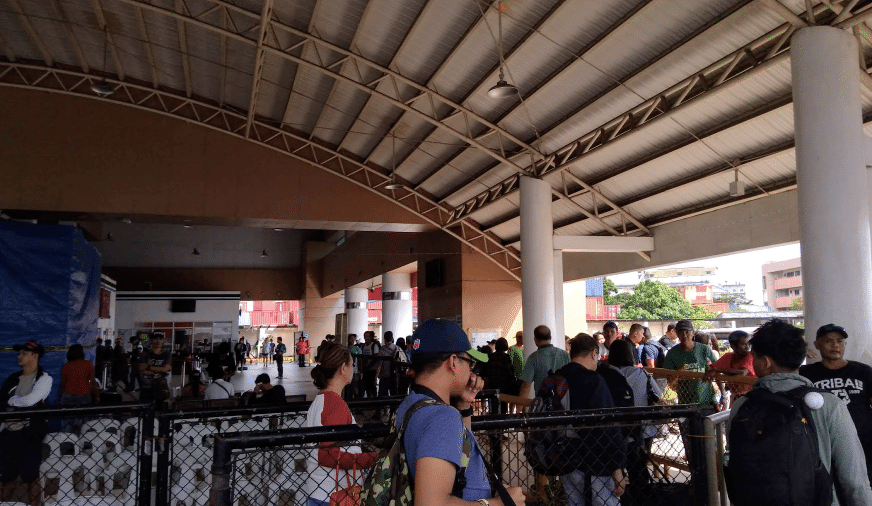 Upon arriving Iloilo, there's a Jeepney Lane and a Taxi Lane where you can select your own transportation means of your choice. Please remember that Iloilo has no Grab Car, only Grab Taxi. 
If you are arriving to Bacolod, you can easily grab some taxis, Grab taxi or jeepneys at the BREDCO pier. Please note that Bacolod has BOTH Grab Car and Grab Taxi. For cheaper options, you can also opt Tricycle or Trisikad to SM/ Manokan Country which is around 5 minutes away. I advise not to use Trike or Trisikad feature if you are not familiar with Bacolod City because the arrival point (Father Ferrer Street will be unfamiliar to you as well. Just use Taxi or Jeep). 
Prohibited Items inside the Ferry Vessels
The following commons items are NOT ALLOWED for handcarry given by DoTC (Department of Transportation and Communications) Office for Transportation Security. 
top Real Estate Opportunities To Grab In Bacolod City
Real estate developments are something to watch out for in Bacolod starting 2018. Bacolod is becoming one of the "next big thing" after Metro Manila and there's no sign of stopping. Bacolod is a multi-awarded city such as Top Model City 2019 and 2017, Top Retirement Destination and more. 
Developers are rushing to secure their chunk of real estate, schools are coming in, resorts are rising, BPOs are top-performing and the City of Smiles has been adding more reasons for you to love and smile. I can help you avail the following real estate investments:
East Homes Bacolod: One of the oldest, biggest and most stable affordable housing companies in Bacolod. Lets you enjoy affordability and convenience of homeownership.
Casa Mira and Velmiro by Cebu Landmasters: An inspirational industry in the house and lot community in Granada.
More at BacolodCityProperties Website
If you have are looking to buy a property in Bacolod, Negros or Busuanga, just contact me.