Estimated Turn-Over Dates
Tower Details
of Casa Mira Towers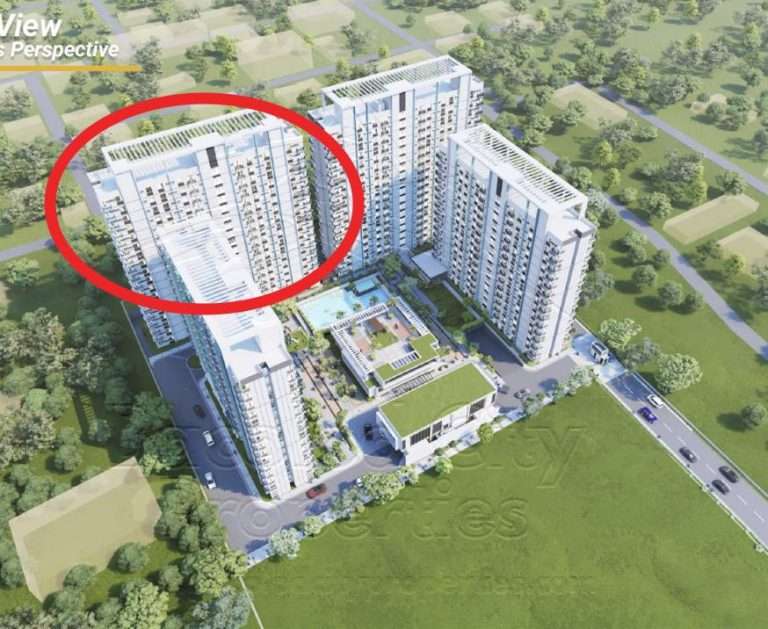 Casa Mira One is the first tower of Casa Mira Towers to be opened for sale to the public. Its one side faces the mountains
Read More »
Casa Mira Tower 2 is the 2nd unit to be opened to the public. One of its side faces the north part of Bacolod City
Read More »
Amenities
of Casa Mira Towers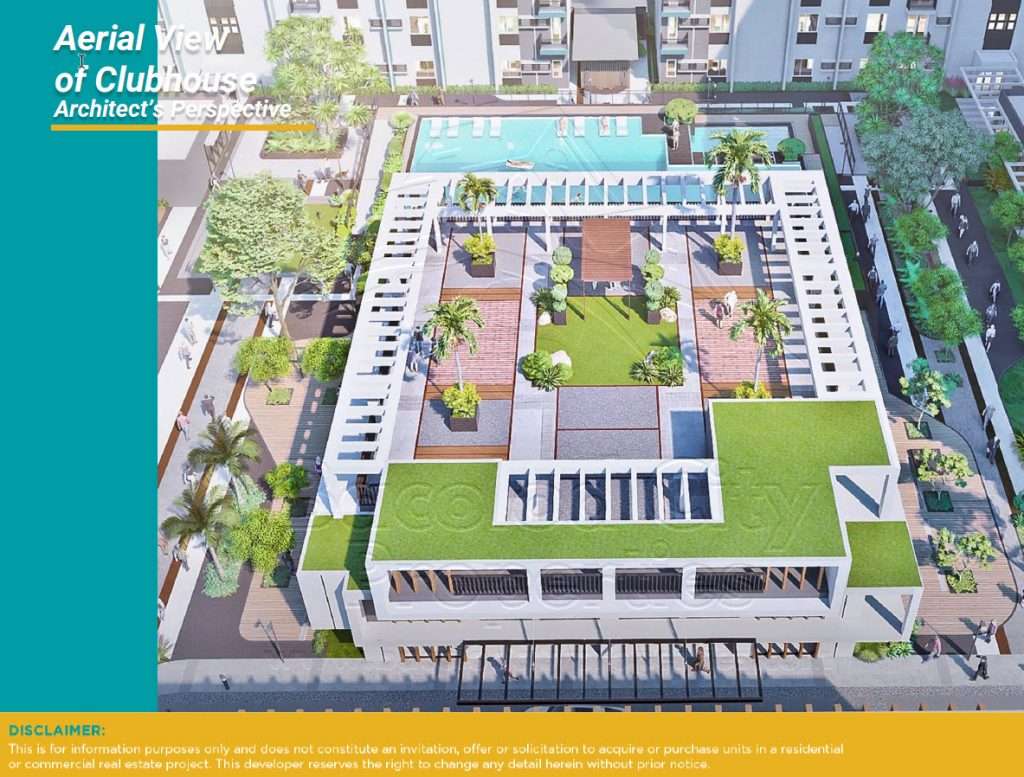 Fitness gym
Function rooms
Chapel
Outdoor lounge
Clubhouse
Roof garden deck
Lap pool & Kiddie pool
Play area
Landscaped area
100% backup power
24/7 CCTV system
Property Management Services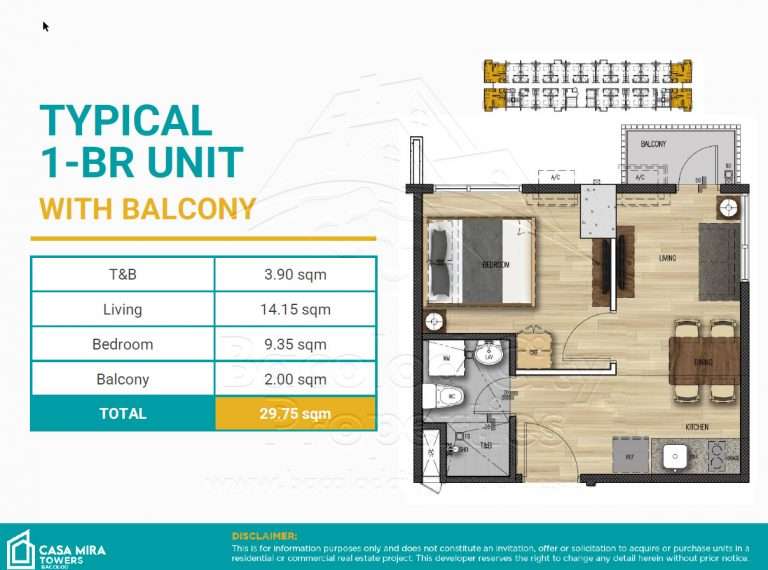 Floor Area: 29.75 sqmTCP: 2,893,306.50Reservation Fee: 15k12% DP spread over 42 months: 7,30088% Balance thru Bank Financing: 2,356,787.50Transfer Charges: 214,319.00
Read More »
Studio with BalconyFloor Area: 22 sqmTotal Contract Price: 2,136,024Reservation Fee: 15,00012% DP spread over 42 months: 5,300.00 per month88% balance through bank financing: 1,740,200.00Transfer charges:
Read More »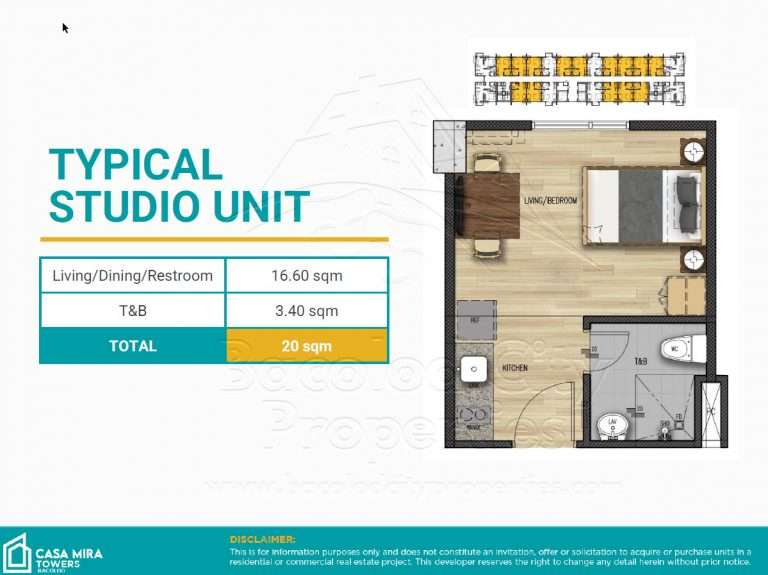 Studio unit without balcony:Floor area is 20sqm;Total contract price: P1,941,840;Reservation fee: P15,000;Downpayment over 42 months: 4800 per month; 88% Balance thru Bank Financing1,581,400.00 Transfer Charges:
Read More »
Vicinity Map
of Casa Mira Towers
Behind Mesavirre Residences
Upcoming Ace Medical center (2 minutes via car)

One condo project away from Citadines Hotel

600m from Bacolod North Bus Terminal, 2 mins. Via car
600m from Carmelite Monastery, 2 mins, via car
900m from Concentrix, 3 mins, via car
1.6km from Central District IT Park and other shopping centers, 6 mins, via car
3.0km from Riverside Hospital, 11 mins, via car
3.2km from University of St. La Salle and other schools, 14 mins, via car
3.6km from St. John's Institute, 14 mins, via car
13.8km from New Bacolod-Silay International Airport, 17 mins, via car
Brgy. Bata, Bacolod City, Negros Occidental
The Developer
of Casa Mira Towers
make your dreams of city-living come true
Casa Mira Tower's developer, Cebu Landmasters, is the Best Developer not only in Bacolod City but in the whole Visayas and Mindanao! Its roots are in Cebu City, the Queen City of the South, and the oldest city in the Philippines!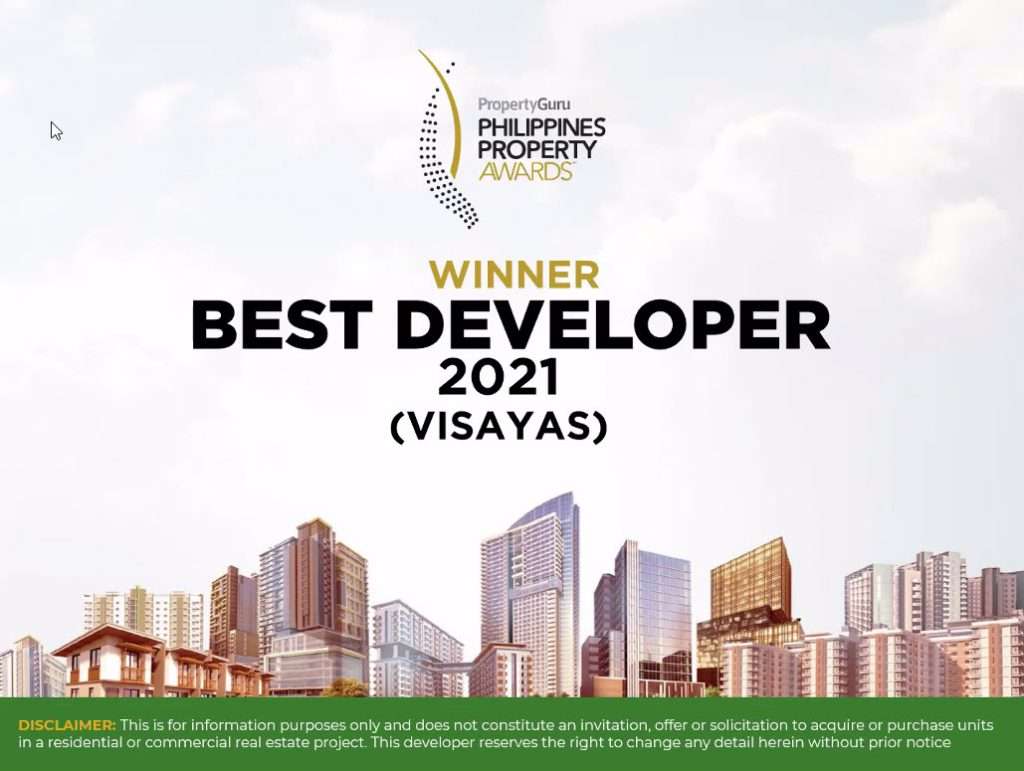 be at the 💖 heart of bacolod city
Casa Mira Towers Bacolod is the 12th project of the Casa Mira Series and the 6th condominium development
Near and accessible to major establishments
• Malls- City Mall Mandalagan, Robinson's Place Bacolod, Ayala North Point
• Transport Hubs- Bacolod North Bus Terminal
• Schools- St. Scholastica's Academy, St. John's Institute
• Hospital- Bacolod Queen of Mercy Hospital, Riverside Hospital
Reservation Process
of Casa Mira Towers
Reservation Fee (Cash/Check)
Completely filled out and signed buyer's information sheet (BIS)
1 valid Primary IDs of buyer/s with 3 specimen signatures (spouses if married)
Proof of Philippine TIN of buyer/s (BIR ID, TIN verification slip, ITR, COR)
Philippine TIN of seller and address
Post-dated checks for monthly equity payments
Notarized Special Power of Attorney if applicable
Clear copy of Birth certificate and
Marriage Certificate if married
Clear copy of Birth certificate if single
Signed Term Sheet
Signed Amortization Sheet
Signed Reservation Agreement
Signed Contract to Sell (CTS)
Other documents such as Finality of annulment, Death Certificate, etc.,
FAQ
related to Casa Mira Towers
When is the estimated turn-over date?
Year 2025 Q3 – for towers 1 and 2
Does the price include taxes?
Yes
How much will be the association dues/ body corporate fees?
85 -100 PHP per sqm upon move in 
How can I avail a bank loan?
Bank financing or bank loan is available if you could primarily present a proof of income. There are some occupations that will be approved right away such as lawyers, physicians, seafarers, nurses abroad and other OFWs. 
We will assist you in availing a bank loan. But if you want to make sure of approval, you can have a pre-approval from the bak before making a reservation.
The document required for you to transfer to your unit  is a Letter of Guarantee from your bank to the developer.
Can you hold the unit for me?
Yes, only for 24 hours. The reservation fee must be deposited within 24 hours upon holding.
Do you have partner banks for PDCs?
We have partner banks who can accommodate PDCs as part of the requirement.
Does computation include Transfer Charges?
Computation includes transfer charges – will be paid on or before turn-over
Is the title perpetual ownership?
Yes, all Cebulandmaster's condos are perpetual ownership
Floor to ceiling height?
Standard 2.7meters
Start of construction?
Construction starts 1stQ 2022
What's the unit upon turn-over?
They are finished unit. Not furnished.
For modification during construction? Cash bond?
Not allowed. Only after turn-over. Construction cash bond ranges 30k to 50k php
How about the parking?
There will be shared basement parking for the 4 towers. The for-sale ones will be sold at the later part.