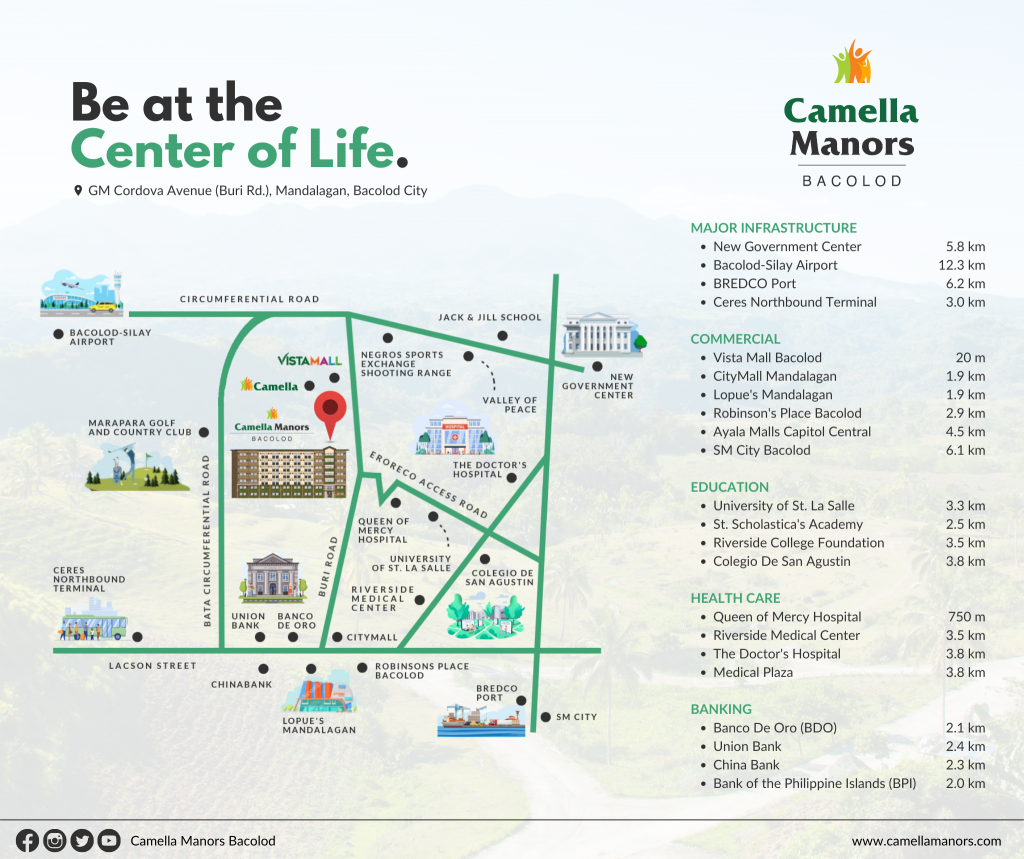 Convenience at Your Doorstep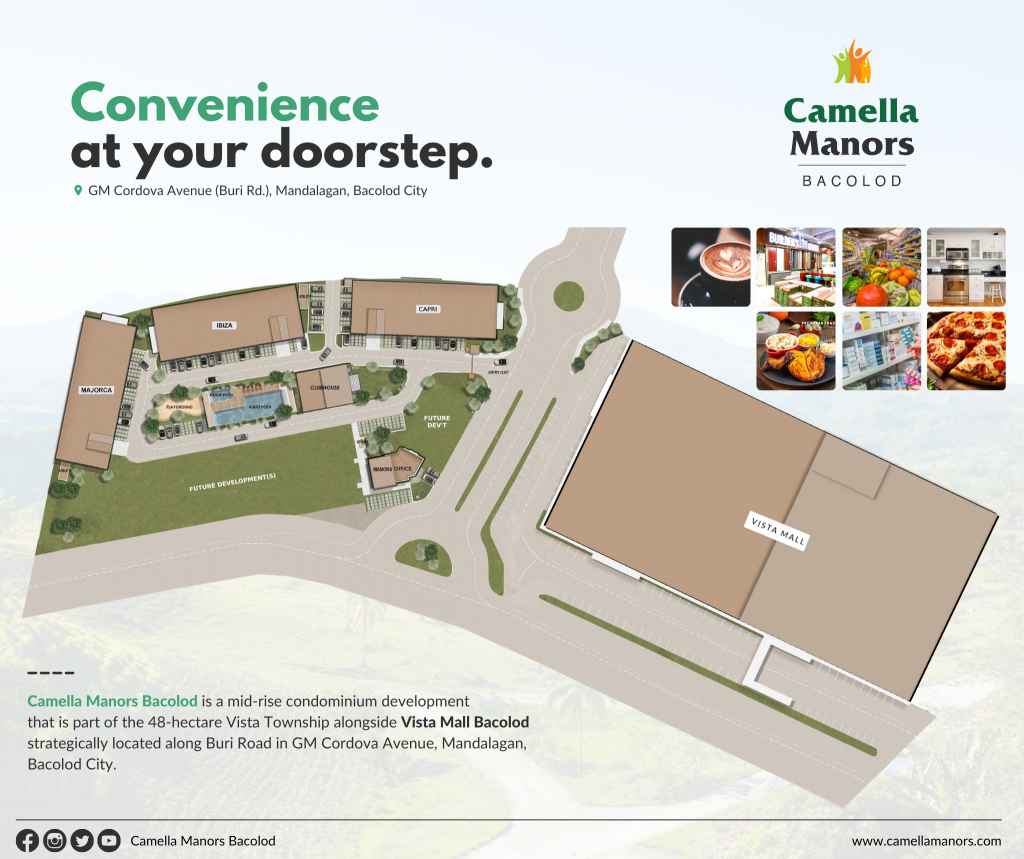 ACCESSIBILITY-WISE
– New Bacolod-Silay International Airport
– Queen of Mercy Hospital
– University of St. La Salle
– BDO Mandalagan
– Vista Mall (soon to rise!)
INVESTMENT-WISE!
– Leasing Services
– Minimum 20% Property Value Appreciation per year!
CONVENIENCE!
– Home Automation Ready (Smart Condo)
– Shuttle Services
– RS fee thru PesoPay!
SECURITY!
– Stationary Guard
– 24/7 Roving Guard
– 24/7 CCTV Camera
– Alarm System
– Electric Perimeter Fence
Floor Area: 30.36 sq.m.

Unit Type Offered: Studio and 1 Bedroom

Provision for 2 bedroom

Perpetual Ownership

Standard Finished

Amenities

Soon to rise: Vista Mall

Nearby Malls

4 Access Roads

Pet-Friendly Community

24/7 CCTV Camera

24/7 Roving & Stationary Guards

Electric Perimeter Fence

Elevator & Stairs

Home Automation Ready

Shuttle Service

Commercial Strips

Parking Spaces

Generator per Building
See our showroom here at COHO Sales Office, Cordova-Buri Road, Mandalagan, Bacolod City
Reserve now using your debit/credit card!
Now accepting ONLINE RESERVATIONS!
This is the most convenient and easiest way of having your best investment!
Just follow these 3 easy steps:
1. Send us your details (Name, COHO Project & chosen unit).
2. Wait for the Reservation Link.
3. Provide card details and tap confirm!
Because having the best for your future should never be a hassle!
#CamellaManors
#CreateBeautifulLifestyles
Vista Mall Bacolod (soon to rise) walking distance
Queen of Mercy Hospital| 2 mins
St La Salle University| 7 min
St Scholastica Academy| 5 min
The Doctors Hospital Inc| 8 min
Riverside College| 10 min
Riverside Hospital| 10 min
Colegio De San Agustin| 10 min
City Mall Mandalagan| 3min
Robinsons Mall| 5 min
30 sqm condo unit| may convert to 1br or 2br unit
Reservation fee | 20,000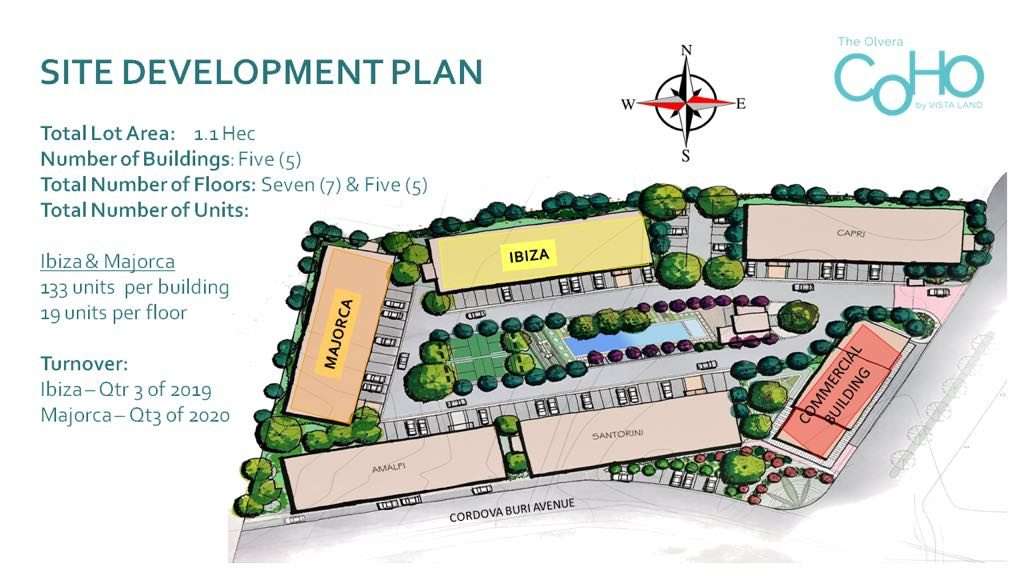 Here are the reasons why Camella Condo Homes Bacolod fits for your needs:
Looking for a condo to invest in?
1. We value your money. Camella Condo Homes appreciates in value up to 20% per annum. A great opportunity for someone who's aiming for a passive income. Great deal, right?

2. Superb amenities. It's a family-friendly community wherein your families and friends can enjoy with our amenities (clubhouse, gym, swimming pool, playground for kids, tennis/volleyball court)

3. Safety and Security. Your safety will always be our priority. The project is equipped with Electric Perimeter fence, with 24/7 CCTV and Roving guards.

4. Convenience. You can enjoy shopping because All Home is about to open this year!