One Regis: Megaworld's First Luxury Condo at the Heart of Bacolod
One Regis is the first luxurious masterpiece of elegance and beauty in Bacolod. This luxurious condominium will surely take your breath away with its stunning design and unparalleled amenities. It boasts unparalleled proximity to shopping, entertainment, and business centers in the City of Smiles. It is developed by Megaworld, a real estate developer that has been designing high-quality residences nationwide.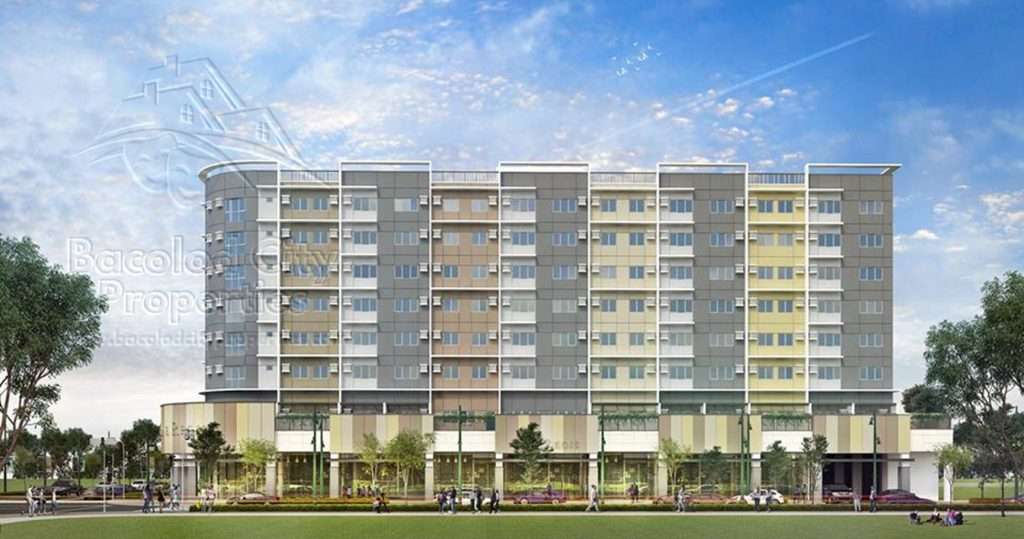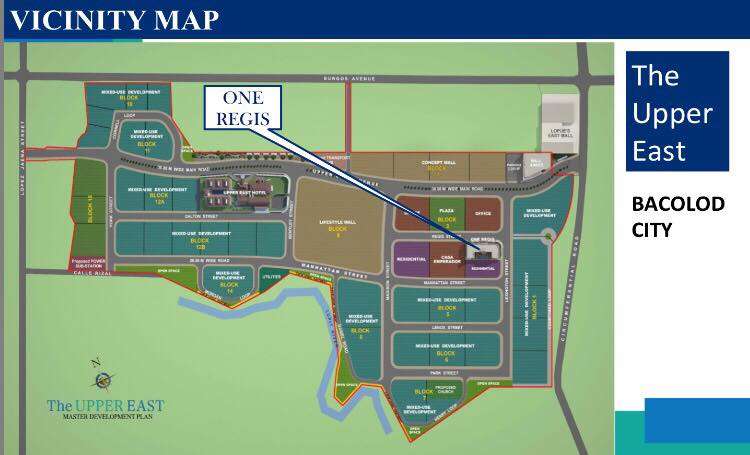 One Regis condominium is rising at a spot surrounded by top quality places like malls, office towers, restaurants, and churches at the heart of the city.
One Regis will be located right across the township plaza and beside the iconic Casa de Emperador at the corner of Regis and Lexington streets. It will also be just a short walk away from the future mall development. The condo will also have rows of commercial establishments on the ground floor, with their own separate access from the outside. Truly, it will be a perfect sanctuary for those wanting to live the township lifestyle that only Megaworld can offer in Bacolod city.
Amenities - Things You'll Love in One Regis Residences
One Regis will offer units ranging from studio, one-bedroom, and two-bedroom. Some of the units will feature a 'lanai', an exclusive balcony that overlooks either the township's picturesque landscape or the amenity deck's pool and indoor park. 
At the second floor's amenity deck, residents can enjoy its first-class facilities such as its own swimming pool and kiddie pool, pool lounge and seating areas, fitness center, events hall, male and female shower rooms, and a walk park.
Get inspired by the inviting waters of our New York-inspired swimming pools and let their beauty captivate you. The view would include the mountains of Kanlaon/Canlaon, a portion of the sea, and of the mountains of Mambukal, Silay, and Mt. Mandalagan. Majority of it is facing the sunrise. 
The pool is designed with New Yorkers and Westerners in mind. Experience the irresistible charm, fulfil your dreams of relaxation, and find tranquillity as you relax, unwind, and get energised.
Site Development Plan of One Regis Condo
Megaworld has done an amazing job of laying out the development vision for One Regis condo. They have worked hard to make sure that everyone will enjoy its features once we are complete. This project represents the next revolution in condo developments in Bacolod City. It makes every owner excited for their new home. The dream is for these residents to live safely, joyfully and close to the city.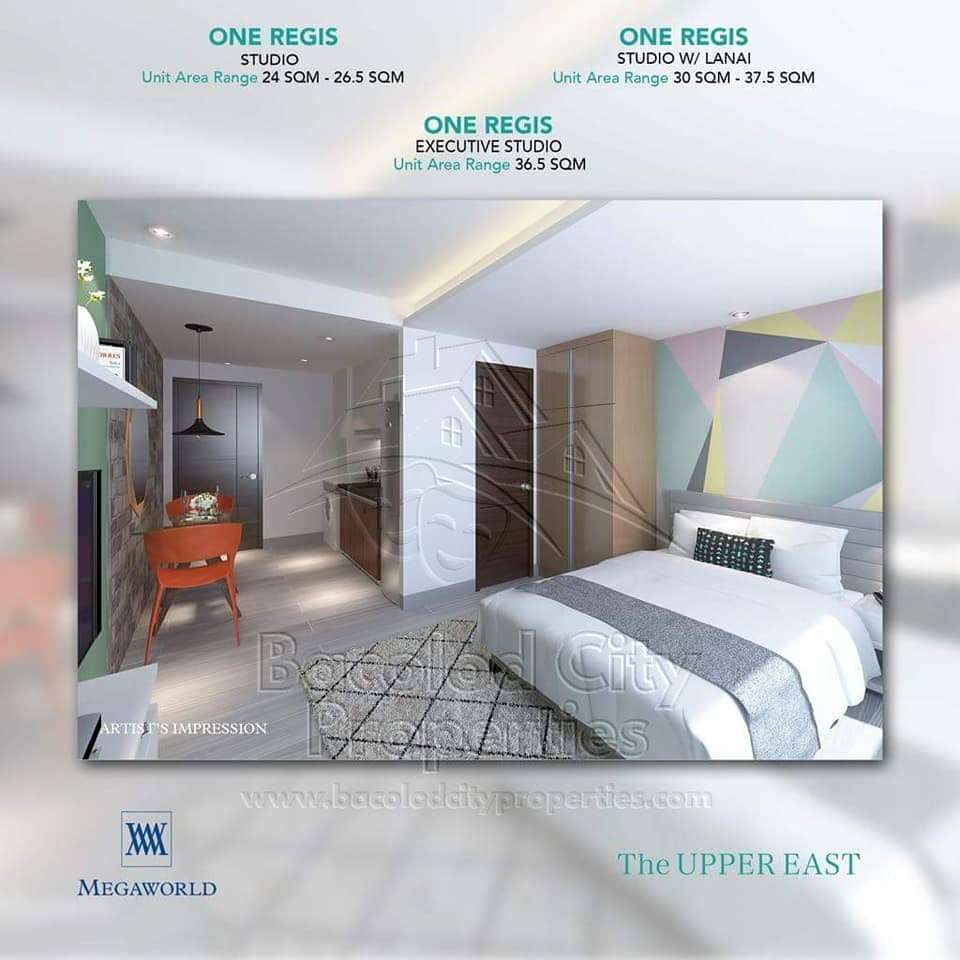 You will only get the best with One Regis Studio Condo Units. They are carefully designed to provide the utmost in luxury and comfort. This type of condo unit offers the highest level of luxury and sophistication to its inhabitants.
One Regis's 1BR Condo Units feature luxurious finishes and high quality materials. They are designed to offer top of the line quality in furnishing and workmanship, purposely crafted to be spacious and bright. One Regis 1BR presents a unique living experience, where you will find peace and comfort beyond borders, and soon to be your home.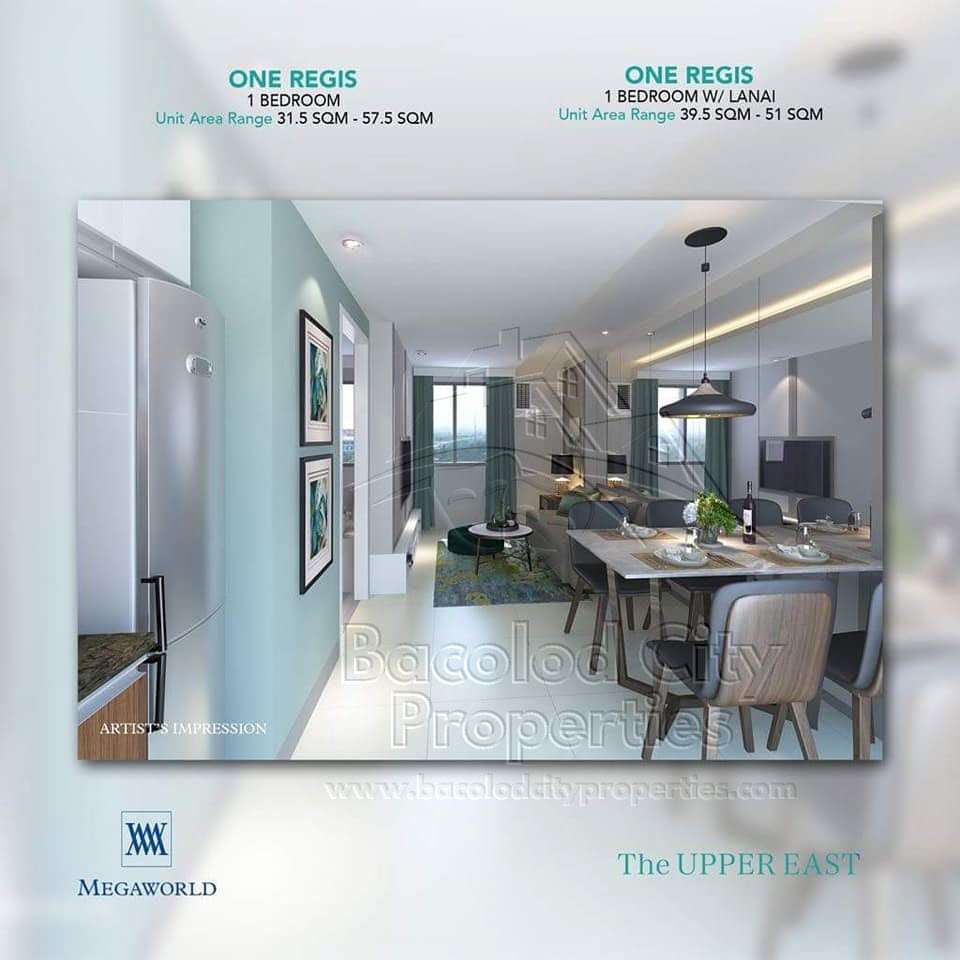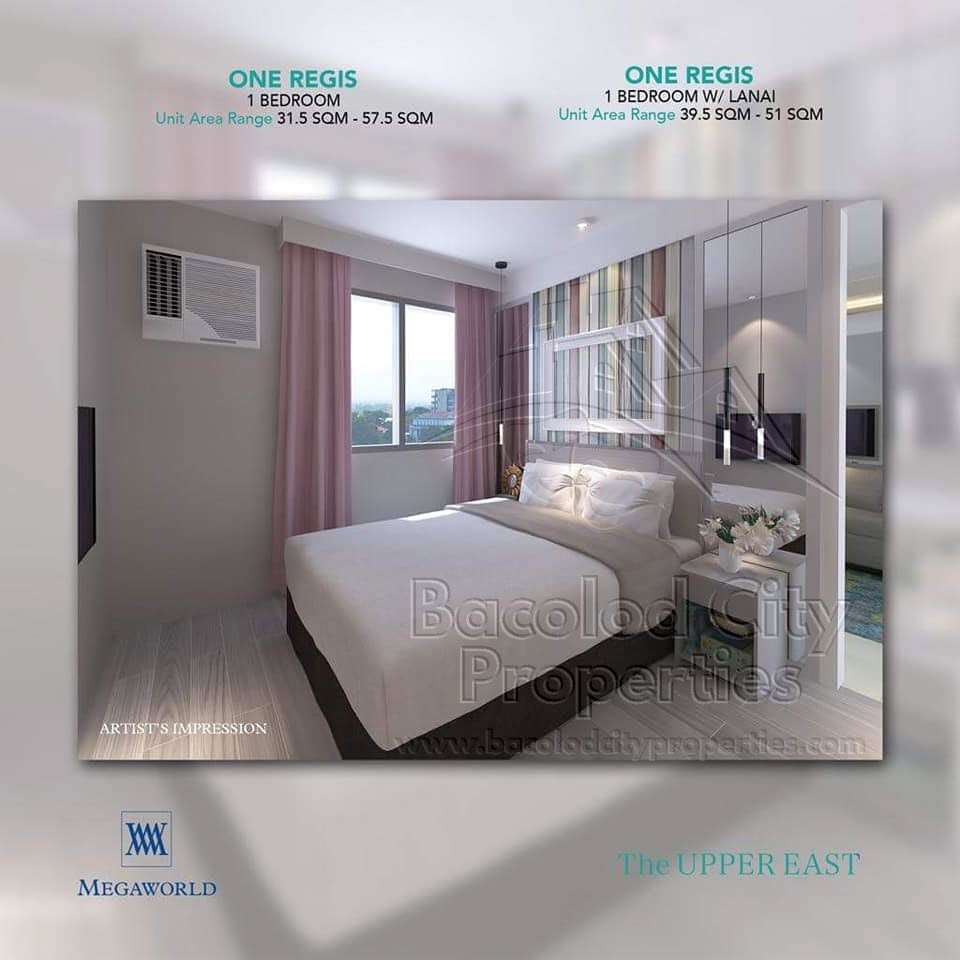 Site Construction Updates