Iloilo and Bacolod are "twin cities" – we speak the same language, share the same "umbilical sea-cord", interlinked ancestries, foods, and geographical themes. Let me share some tourist and notable spots in Iloilo City and province.
ILOILO HISTORICAL ADVENTURE AND SPORTS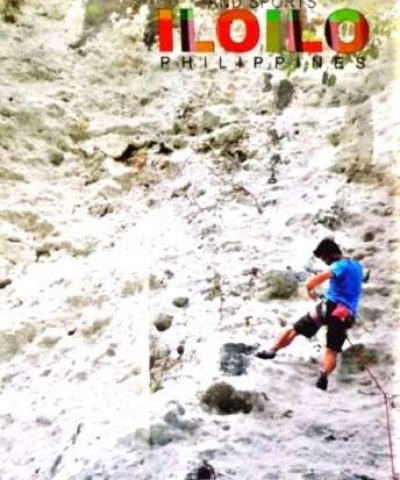 The Fourth Congressional District is the HISTORICAL ADVENTURE and SPORTS DESTINATION of the province and is comprised of the towns of Dumangas Dingle, Duenas, Passi City, San Enrique, Barotac Nuevo, Anilao and Banate. 
The district is filled with mystery and tradition, with outdoor adventures in abundance. 
Exploring caves is a timeless outdoor activity that can provide a unique and alternative path to learning about nature. With a number of locations to enjoy within the district, caves are in no short supply from the only National Park in Panay, Bulabog Puti-an. 
Underwater lovers will also thrill at the diversity of corals in Hibotkan Rock Marine Sanctuary, found in between its municipal waters and Guimaras Strait. The sanctuary covers 25 hectares but only 1 hectare is exposed to the sun during low tide. The sanctuary also provides shelter for a wide variety of marine life. 
The district has its deep historic roots which reveal themselves throughout the towns in the area. It has largely retained an unspoilt, historic ambiance that leads up to the beautiful churches which crowns some towns. 
To get to the district, one can take a van via the Monfort Coast Boulevard. Vans are readily available at Baldoza Transport Terminal in Barangay Baldoza, Lapaz, Iloilo City or a bus at the new Ceres Terminal, Barangay Camalig, Jaro Iloilo City. For more information, please contact the Office of Culture, Arts, History and Tourism at (033) 3384910.
ILOILO PROVINCIAL GOVERNMENT TOURISM OFFICE 
2/F, Casa Real Bonifacio Drive, Iloilo City
Telefax No: (+63 33) 3384910
Email: ochat@iloilo.gov.ph or iloiloprovincialtourism@gmail.com
Blog: mybeautifullLOILO
Website: www.iloilo.gov.ph/tourism 
BULABOG PUTI-AN NATIONAL PARK 
Barangay Moroboro, Dingle San Enrique is a protected wildlife and natural park covering an area of 854.33 hectares with 33 caves. It is a popular hiking and spelunking destination.
Banate is a 25-hectate eco-zone but only 1 hectare is exposed to the sun during low tide. There are families of corals and abundant tropical fishes. Perfect for scuba diving and snorkelling.
Passi City is of Baroque architectural style. Massive buttresses support its front and back walls. An added attraction of the present church is its Garden of the Saints or "Jardin delos Santos." Photo by Ray Tabafunda 
Dueñas is of Baroque – Romanesque architectural style. The church was damaged during World War II and in the 1948 earthquake. The dome and transept were reconstructed in 1982.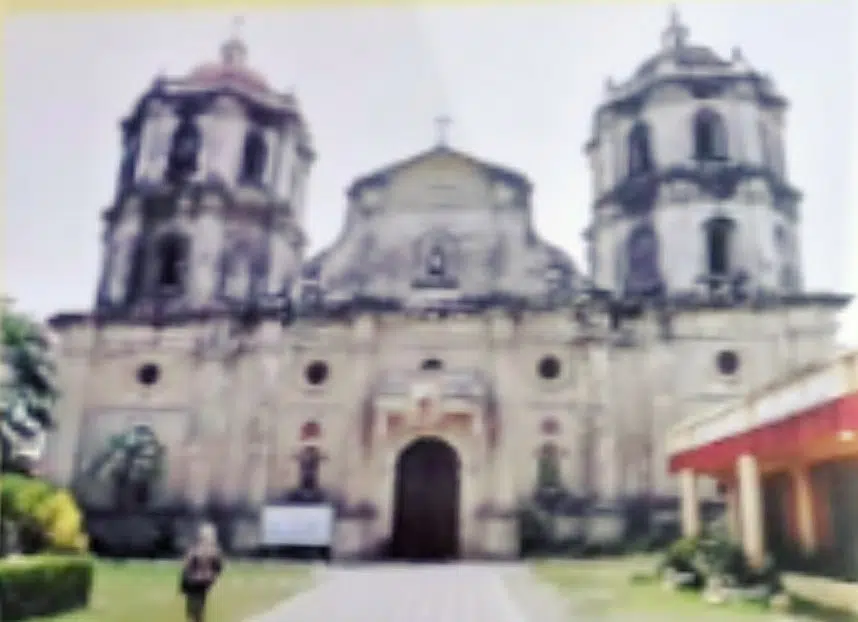 ST. AUGUSTINE CATHOLIC PARISH CHURCH
Dumangas was built in 1887 and finished in 1896 using red bricks and coral stones. It was declared by the National Historical Institute as a National Landmark on January 14, 1974.
ST. JOHN THE BAPTIST PARISH
Dingle is of Filipino-Baroque architectural style. The materials used were granite stones quarried from the mountains of Bulabog Puti-an and San Enrique in 1829. It is elevated by a 9-step stairway.
RUINS OF THE FIRST STONE CHAPEL IN PANAY
 Barangay Ermita, Dumangas was built in 1556 but was burned by Muslim pirates. It is currently housed to protect the few wooden and limestone rock remains.
RUINS OF THE MILLER HOUSE 
Hacienda Jaguimit, Duenas is believed to have been the ancestral house of an American Family during the Second World War. A few meters across are remains of a Muscovado Sugar Mill.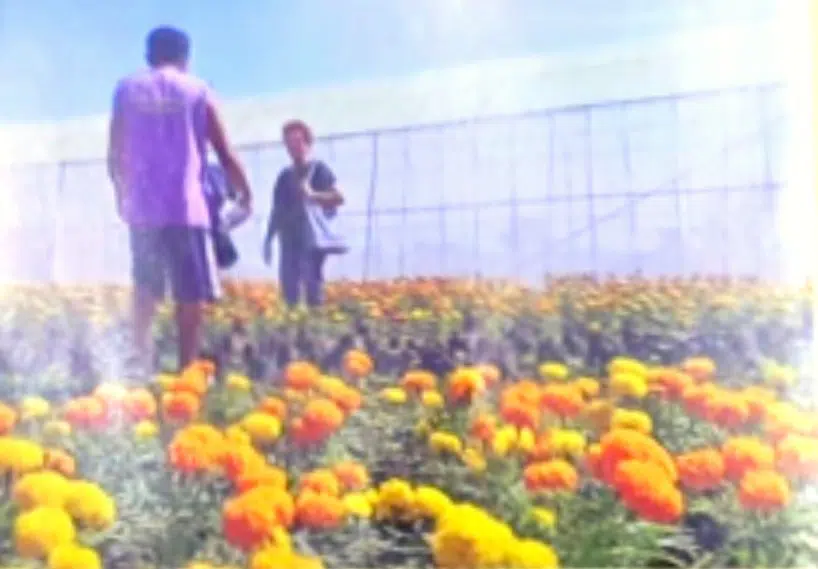 Barangay Tinorian, Barotac Nuevo is a five-hectare sunflower and vegetable farm with family-fun activities especially for the kids. It also has a restaurant.
Barangay Caguyuman, Dingle is a world-class rock climbing site developed by mountaineers who saw its potential. There are now 28 routes to the top. Photo by Ray Tabafunda.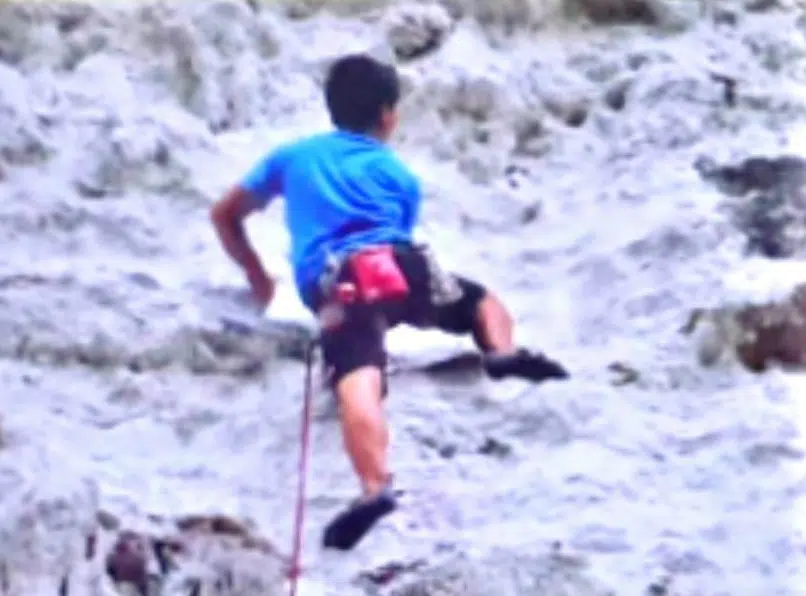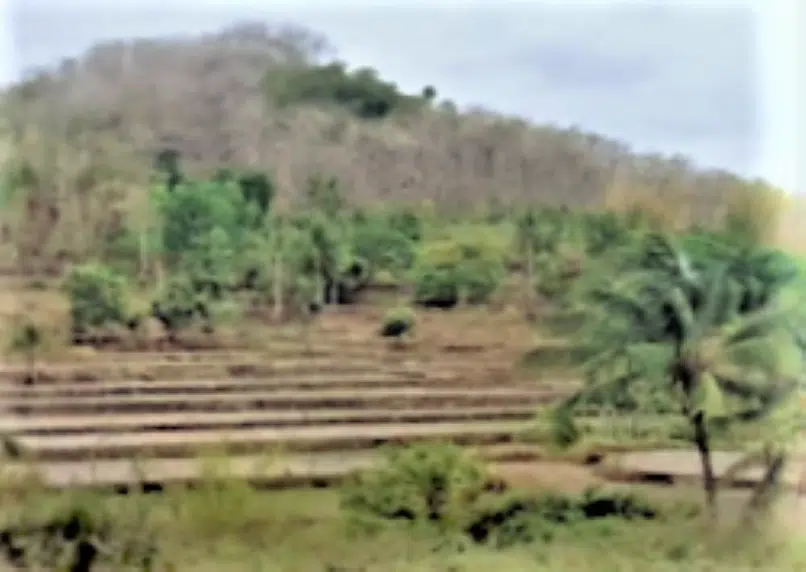 Barangay Manganese, Anilao is known to be the "cold Mountain of Anilao" being the highest in the area. Hikers will see remnants of an old sugar mill with a chimney and a sugarcane grinder
CABAS-AN COLD INLAND SPRING
Barangay Compo Sitio Cabas-an, San Enrique is a hidden inland resort with cold water flowing through the three big pools of the resort. It can accommodate family gatherings or company outings.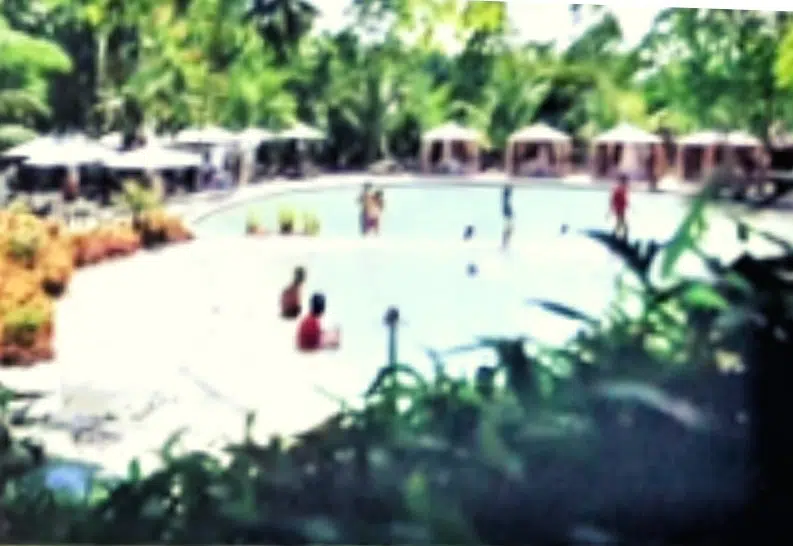 Barangay Tabucan, Barotac Nuevo is an Inland Ranch Resort with ranch-style air-conditioned accommodations. Try horseback riding and enjoy football in their football school just a few meters away.
CALANG ECO-HISTORICAL TREKKING ADVENTURE
Barangay Calang, Dueñas has seven century-old natural spring wells, mini-falls and century-old Balete trees.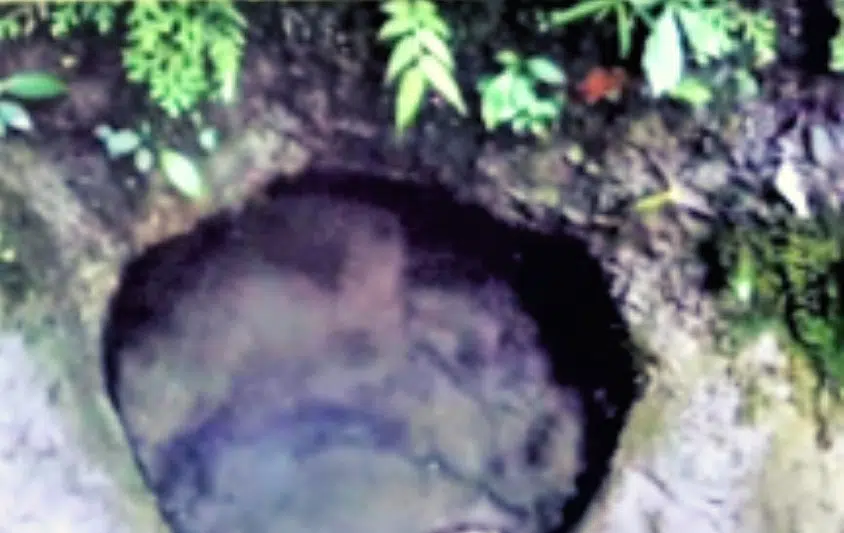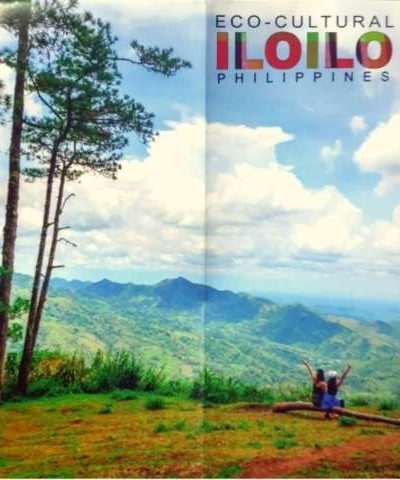 The Second Congressional District is the ECO CULTURAL DESTINATION of the province and comprises the towns of Alimodian, Leganes, Leon. New Lucena, Pavia, San Miguel, Sta. Barbara and Zarraga. 
Ecotourism in the area keeps visitors exploring forever. The area lures hikers, mountain bikers and campers year-round, traversing expansive mountain ranges extending to neighboring towns and adjacent provinces while enjoying its sprawling panoramas. 
A visit to the district would not be complete without a trip to the magnificent natural beauty of Sitio Tabionan, Barangay Bucari. Declared as an Eco-tourist zone, it is situated 773-meters above sea level and is known as the "Summer Capital of loilo" with its pine and mist covered mountains. 
Every town from this district has its unique festival offering a relatively fun-filled cultural experience to every visitor. Leading the pack is the provinces' oldest cultural celebration, the Carabao-Carroza annually celebrated every May. 
It is also a compact, cute and charming district with its share historic goldmine of attractions and cultural activity
Sitio Tabionan,Leon is an eco-tourist zone situated 773 meters above sea level and is known to be the " Summer Capital of Iloilo" with its mist-covered mountain covered with Baguio Pine Trees. This photo was taken out from the FB page of BUCARI, Leon.
Alimodian are seven upland barangays known for its cool climate, lush vegetation, thick jungle forest, diverse wildlife and plants such as wild berries and fruits with presence of caves, waterfalls and rice terraces. This photo was taken out from the FB page of ALIMODIAN, seven cities.
Barangay Cabugao, New Lucena is a four-hectare property intended for Farm Tourism, creating awareness on the importance of farming, promoting health and wellness and preserve culture and tradition of farming.
Zarraga operated by Zarraga Integrated Diversified Organic Farmers Association (ZIDOFA) promotes climate-friendly agricultural practices. It has demo farms for visits and research purposes.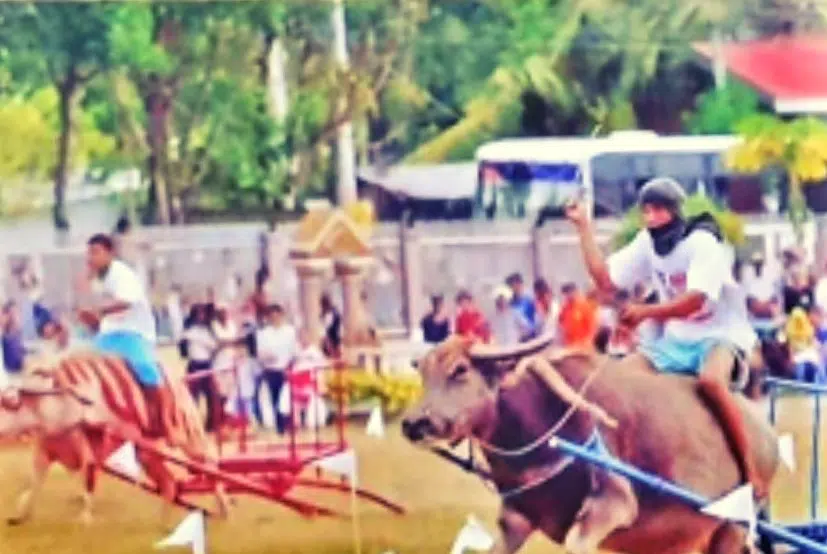 Pavia is consistently showcased every 3rd of May since 1973. The oldest existing festival of Iloilo Province highlights three main events: the Carabao Carroza Parade, Race and the Search for Festival Queen.
Barangay Tigum, Paviaisa 22-hectare farm for organic vegetable plantation. It has areas for fruit trees, coconut plantation and livestock. The farm is open for educational tours and for school research.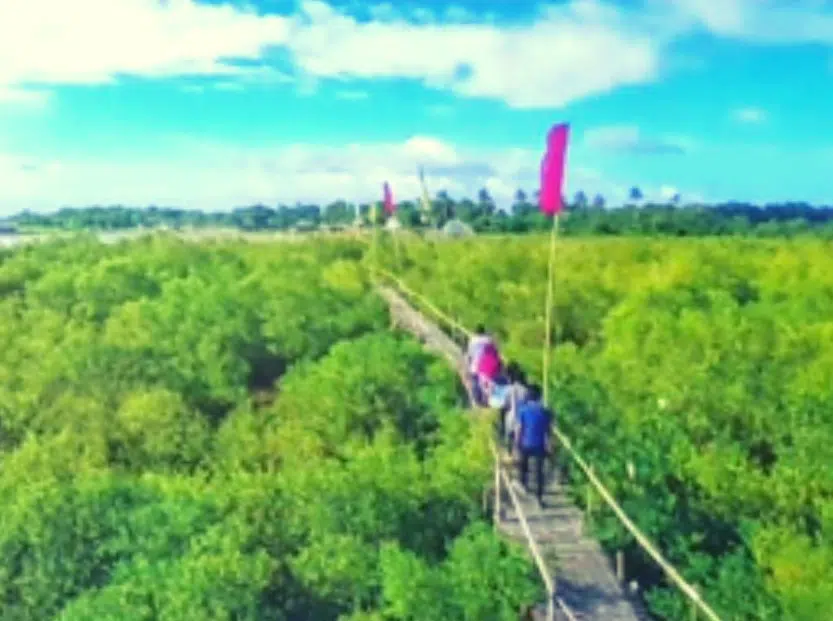 KATUNGGAN MANGROVE PROTECTED AREA
Barangays' Gua-an and Nabitasan is a 15-hectare man-made mangrove forest that can be explored walking through its 230-meter elevated bamboo and wood pathway.
Sitio Tabionan, Leon can be reached through the viewing deck, a 30-minute medium trek from the campsite. The deck area offers the best panoramic view of Leon's mountain ranges.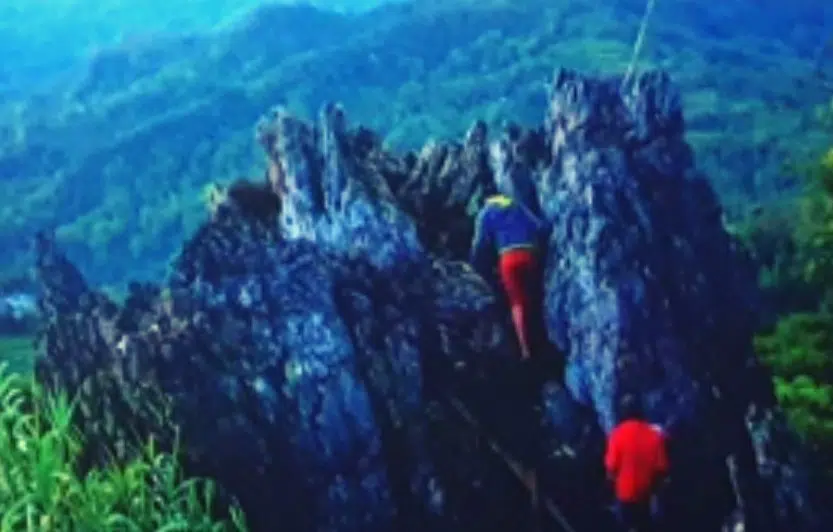 Zarraga annually celebrated every 3rdweek of December honours the towns' best produce Pantat or Catfish on a grand scale. It also showcases the popular local catfish dishes available in our local eateries.
STA. BARBARA CHURCH AND CONVENT
Sta. Barbara is of Baroque-Renaissance architectural style. Constructed in 1849 with the convent built at the same time, it was declared as a National Historical Landmarkin 2013 by the NHI.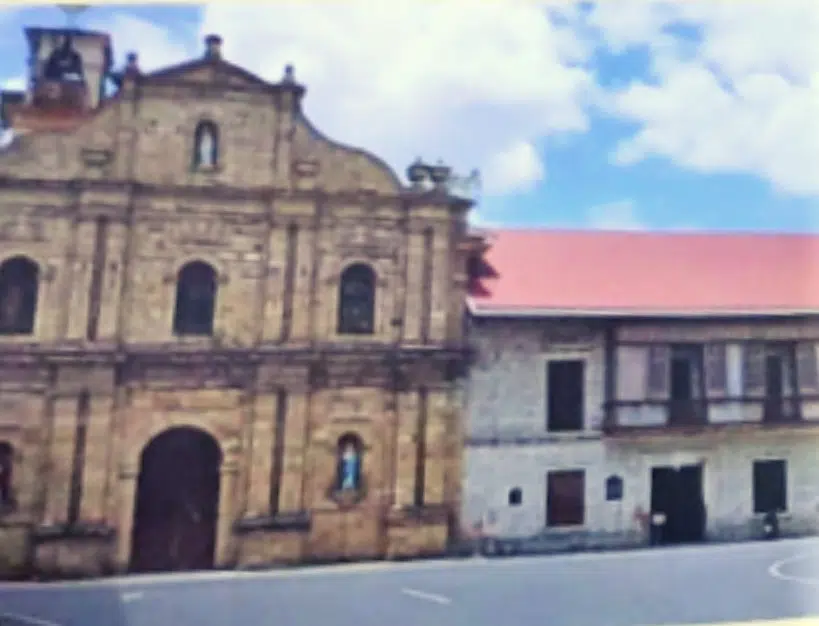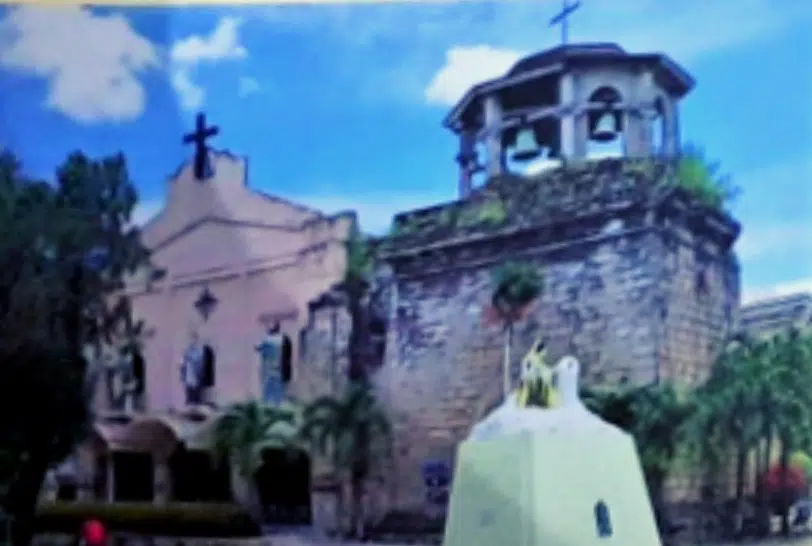 Alimodian is of Baroque architectural style. The first church built sometime in 1700 was destroyed in the 1787 earthquake. The present church was built in 1859 on same foundation with the old church
PASIDUNGOG KAY SENYOR SAN MIGUEL   
San Miguel is annually celebrated every December 3rd week in honor of their patron saint said to have come through and saved the locals from the rival bandits.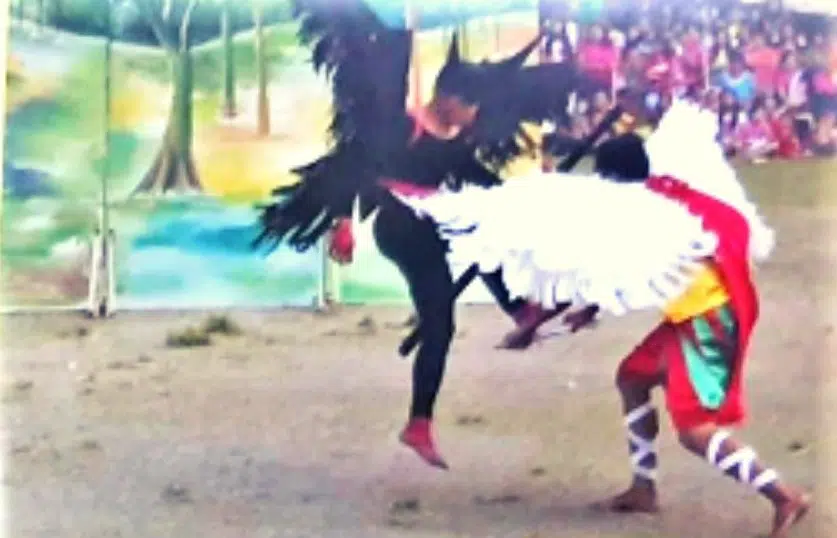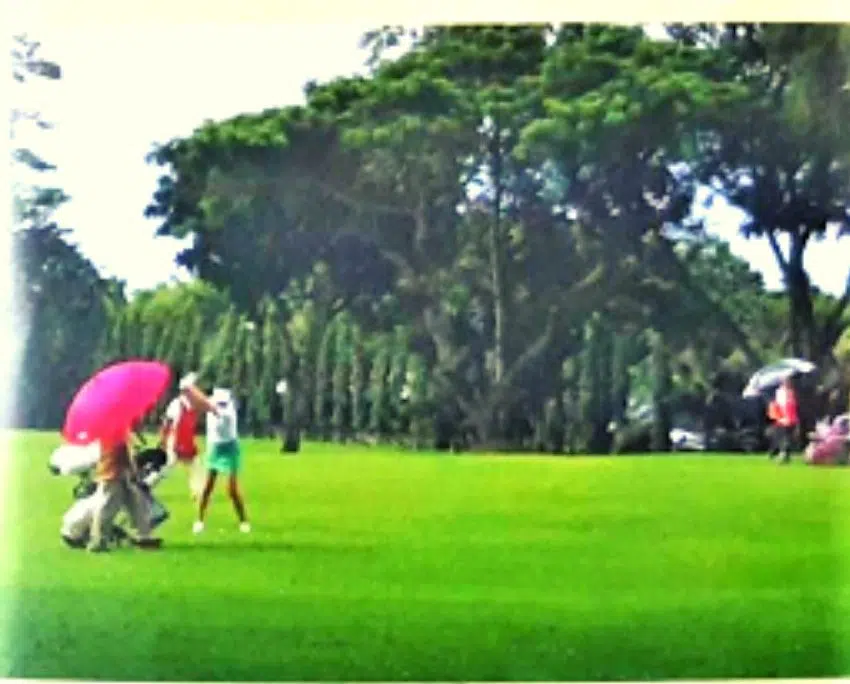 ILOILO GOLF AND COUNTRY CLUB 
 Barangay Sebastian, Sta. Barbara is the oldest in the Philippines established in 1907. It is a 35-hectare plain and rolling hills with a challenging 18-hole golf course measuring 6,056 yards.
Located in Barangay Camandag, Leon is enjoyed by visitors due to its cold and crystal clear waters enough to soothe one's stresses and provide relief from a tiring trek.
Rural Farms in Iloilo are becoming attractive tourist destinations because more visitors want an escape from the stress of early mornings and late afternoon traffic jams and tiring daily routine workload. Many enjoy a drive to rural Iloilo and spend the day or to stay overnight to connect with natural and cultural heritage.
 Enjoy a richer and authentic leisure experience such as picking your own vegetables or fruits in season in a beautiful field, harvesting eggs, a carabao-driven cart ride probably or feeding the goats and doves are just a few of the fun and fabulous activities waiting for you. Farms offer these wonderful unique experiences. 
Located in Barangay Tigum, Pavia is a 22-hectare organic farm supplying vegetables, selected fruits, poultry and other organic products to the best restaurants and hotels in the city.
The farm is subdivided into vegetable production, orchard for a variety of fruit trees, an area for vermin-compost, a wide pasture land for the livestock and grains and cereals production. It is certified by the Negros Island Certification Services (NICERT) and is the first and only certified organic farm in Iloilo that has passed its standards. It is open for group tours from Mondays till Saturdays where they learn about the culture of organic foods and the beauty of sustainable farming.
Visitors can sample fresh organic vegetables and fruits in season. They could also buy some of the home-grown vegetables and herbs. Come visit The Orchard Valley, Inc. in Pavia. Visitors can use the organic farm as a base from which to visit many backyard industries in Pavia. For first-time visitors, tricycles are available in Pavia Public Plaza at P50 (exclusively occupied) or visitors can also take the tricycle at Save More in Barangay Quintin Salas, Jaro at P20 per person. For scheduled farm tours, please contact Anabelle at cellphone number 09228923415.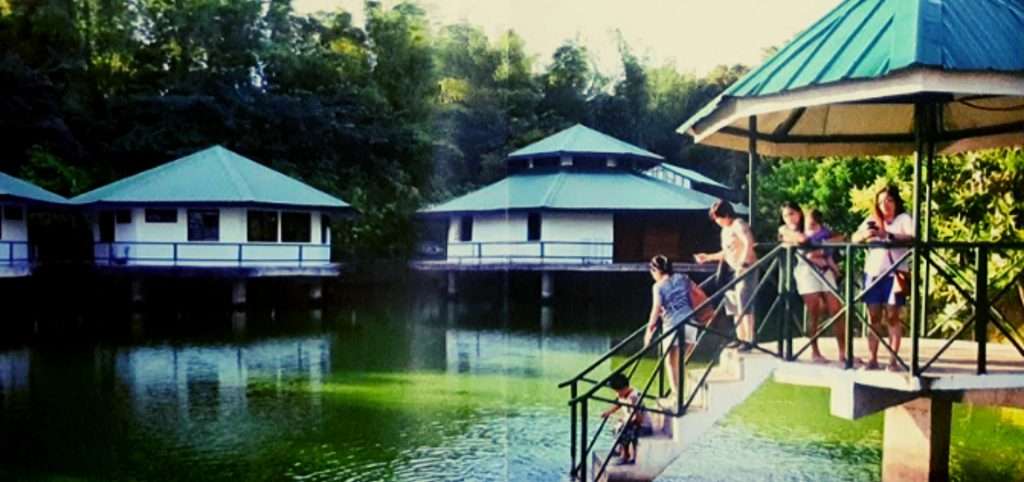 One of Iloilo's popular family destination and attraction where visitors will be totally detached from the noisy and crowded life in the city. It is a sprawling 7-hectare resort situated iim Barangay Sariri in the town of Badiangan.Equipped with accommodations, swimming pools, restaurant and function rooms and a glass chapel. Its 7 hectare farm near the resort is situated on a rolling hill planted with organic fruits and vegetables. It has a Greenhouse, Vegetable Garden, Mini-Zoo, Aquaculture, and Livestock.
For the adventurous in spirit, experience the breathtaking zipline ride or venture into wall climbing and rappelling, mountain bikes and ATVs (All Terrain Vehicles) are available at a reasonable price. Boating, fishing or camping is accessible. An appreciation of basic organic farming is introduced to those who fancy it or a guided vegetable picking at your satisfaction. For more information, please contact its landline at (033) 3931090; (033) 393-1190 or cellphone at (Globe) 0917 531-4686 and (Smart) 0908 490-4156.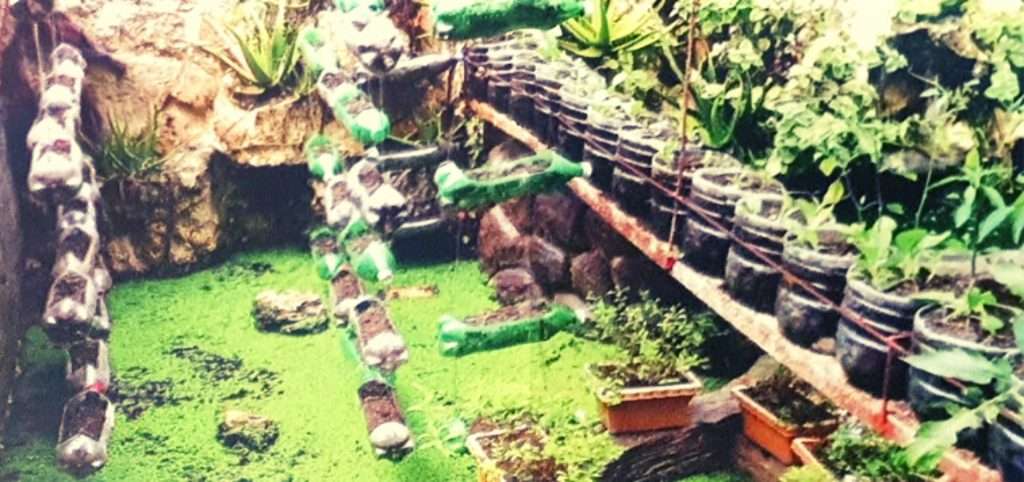 CONNIE CARILLO DIVERSIFIED FARM
Located in Barangay Cairohan, Bingawan is a training farm school, an extension outreach center of KRYZ Vocational and Technical School, Inc. (KVTS) It was established to provide livelihood skills, trends, ideas, opportunities, market and entrepreneurial endeavours, preparing trainees with necessary knowledge, appropriate skills and proper work ethics to become responsible entrepreneurs.
The farm facilitates the development of farmers and youth through the ladderized course approach. Connie Carillo Diversified Farm serves as a mentor that assists them in learning by doing farm processes to prepare them as future farm managers and agripreneurs. If you are concerned about how organic can contribute to benefit our shared environment, promote fair relationships and a good quality of life for all involved, then a trip to Connie Carillo Diversified Farm is for you.
Agricultural courses will give you a chance to experience the joy of working with living, organic soils and crops, as well as understanding the principles and practices behind the method of maintaining them. For more information, please contact Mrs. Connie Carillo at 09089289284 or Mr. Sancho Carillo at 09072365960 or Dennis Lampon at 09777152007.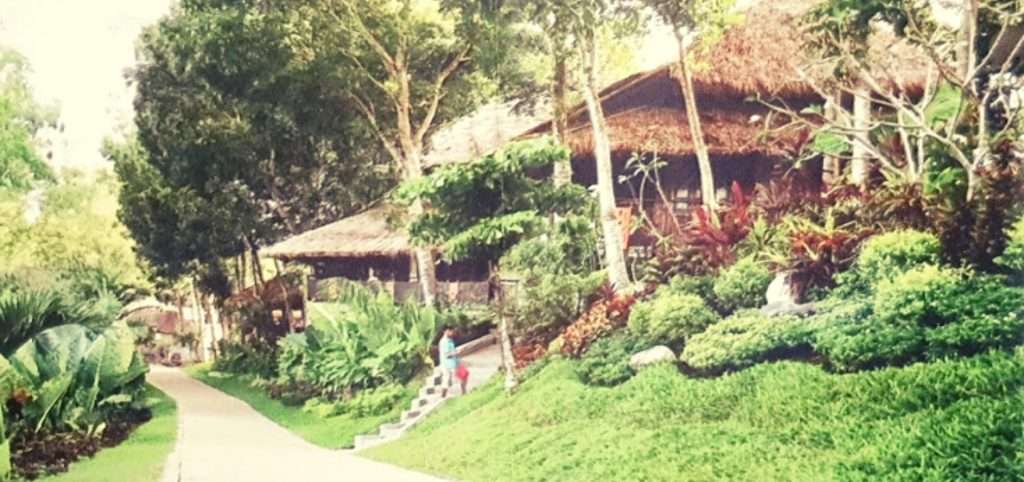 DAMIRES HILLS TIERRA VERDE FARM RESORT
Can be found in the municipality of Janiuay is a 72- hectares farm resort with two outdoor pools, a restaurant, and a coffee shop/ café. Free WiFi in public areas. Additionally, a business center and meeting rooms are onsite. The rooms are situated in the foresty section of the resort where a new modern 2-storey 30-room hotel is built overlooking the vast rice fields. The rooms have comforts of modern living with flat-screen TVs with cable channels, and free bottled water, hot and cold showers, desks, and toiletries. All rooms offer furnished balconies or patios.
The pool area has prominent Bali-inspired hut cottages and above the hill. Norma's Coffee Shop and mini grocery and souvenir shop is worth the visit. Guests can enjoy the delicious food served in their restaurant. Swimming, Zipline and ATV ride, not to mention the Canopy Walk is what especially the youngsters go here on a day trip to enjoy these activities. It has Aquaphonic and Organic farms. For inquiries and reservations, call (033) 396-8144 / (033) 531-6519 or Mobile: 09399060689 / 09176325901 or Email at damireshills71@gmail.com or write at damireshills_philippines@yahoo.com.ph.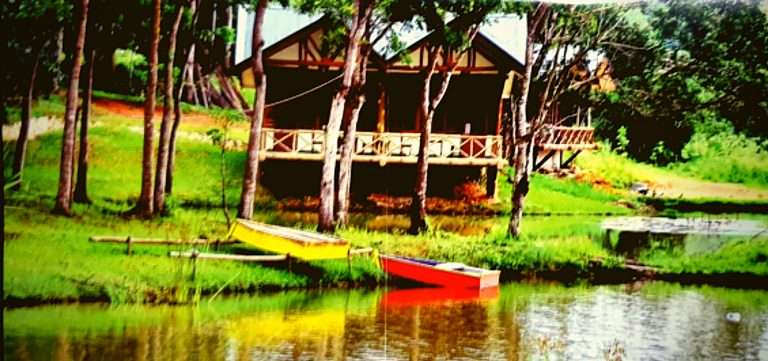 TIERRA VERDE FARM AND FOREST PARK
Located in Barangay San Antonio, Ajuy promises its guests a unique and comfortable stay. The calmness of nature and the soothing landscapes of the nearby areas make one's stay an unforgettable one. The resort offers a wide variety of leisure and recreational facilities to its nature visitors. Fishing, camping, paddling, cycling, nature walks and picnic areas are just a few of the many recreational opportunities to be enjoyed when in the resort. To get relief from the modern stressful life, Terra Verde Farm and Forest Park is a superb place to spend a few days in the lap of nature. Take a rest in a hammock or the balcony in front of your room. Visitors will find at the resort very clean rooms for very reasonable prices. 
The fan rooms with private bathrooms in duplex style that can accommodate 8-10 persons are built in with a porch overlooking the lagoon. It has a semi open-air area where dining experience at the restaurant is enhanced by the fresh breeze and the sound of birds chirping to entertain its guests. Adjacent to the restaurant are open-air cottages where other visitors converge here to meet other guests and trade stories or experiences over a meal while admiring the view and fresh air of the resort. It is an excellent venue for meetings, seminars and events. It has a spacious hall ballroom where guests can hold lavish banquet dinners. For more information, please contact 09177233324 or at (033) 392-0210.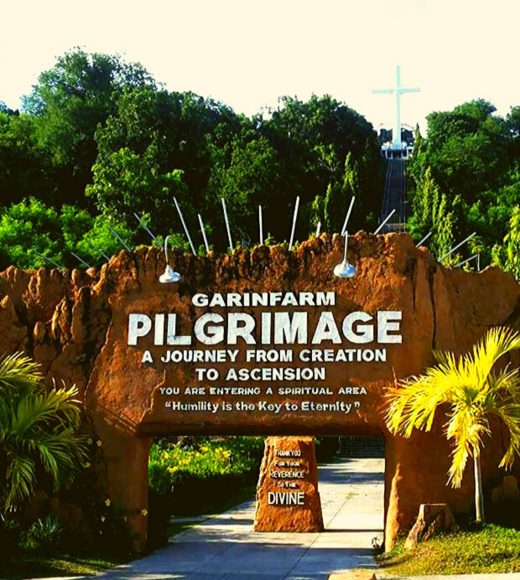 Located in Barangay Huna in the town of San Joaquin is a 14-hectare resort that integrates Agriculture, Pilgrimage and Adventure. It is a one-stop-shop for farmers and agricultural enthusiasts where it showcases a demonstration farm with viable agricultural livelihood. It has a wide array of animals raised in the farm. There are ducks, rabbits, cows, pigs, doves, horses, sheep, and goats, to name a few. The farm practices zero waste management.
 As a pilgrimage resort it features religious themes blending in a beautiful scenery with captivating replicas of Christ's life, 456-step hike towards a gigantic Divine Mercy Cross and the most popular attraction, the Heaven. Visitors can purchase eggs, virgin coconut oil, vegetables and fruits, organic coconut sugar, and more.
 And to those who love adventure, there are plenty of activities to choose from swimming, kayaking, and fly-like a superman at the zipline, fishing, horse-back riding, all-terrain bikes, and more. Guests can stay overnight at the farm as it offers rooms at several rates and sizes. All rooms have beautiful views of its man-made lagoon and the Iloilo coast facing the Sulu Sea. For more information, please contact their landline at +63 033 314 75 55 or Mobile Number at +63 916 667 6851. Entrance Fee: Php 150 per person.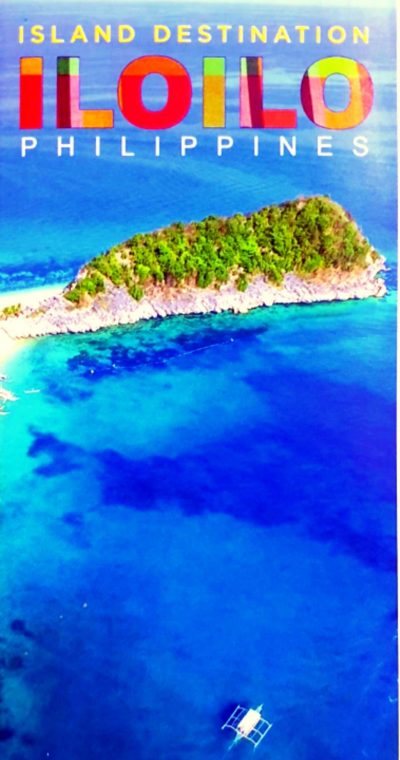 The Fifth Congressional District is the ISLAND DESTINATION of the Province of Iloilo. It is the northern portion of the province comprising the towns of Barotac Viejo, San Rafael, Ajuy, Concepcion, Sara, Lemery, San Dionisio, Batad, Estancia, Balasan and Carles. It also comprises 60 islands and islets. 
The district is an excellent place to island hop. Visitors will find an exclusive place where your only worry will be how much sun you decide to take in during the day. 
The prides itself with strings of island beaches that suit all tastes; from sand to gravel to rock to pebble. Most are defined by its sheer limestone cliffs, white sand beaches, and clear blue waters attracting thousands of tourists yearly. 
Getting there though requires some serious planning. But once you arrive, you will understand why the long commute is way worth it. 
To get there, visitors can take the bus at the new Ceres Terminal, Barangay Camalig, Jaro, Iloilo City. For more information please contact the Office of Culture, Arts, History and Tourism at (033) 3384910. 
AGHO ISLAND in Barangay Igbon is considered one of the most popular island beaches of Concepcion. This eight (8) hectare 'island is one of the few uninhabited islands with extensive creamy-white sand beach area with a sprawling coral garden perfect for swimming and snorkeling. 
ANTONIA POINT, Gigante Sur, Barangay Gabi is one of the most beautiful island beaches of Gigantes islands. The island offers tents for visitors who would want to stay overnight. Visitors are also sure to find a quiet Spot for their sunbathing or casual stroll and little more activity at one of the more popular beachfront areas. Gigante Water Sport offers lessons in Jetski and also rents out Banana Boats and Kayak. And the best way to enjoy eating in the island is to try their main local food, steamed scallops sold at P1.00 a piece with a minimum order of 100 pieces and Wasay-Wasay.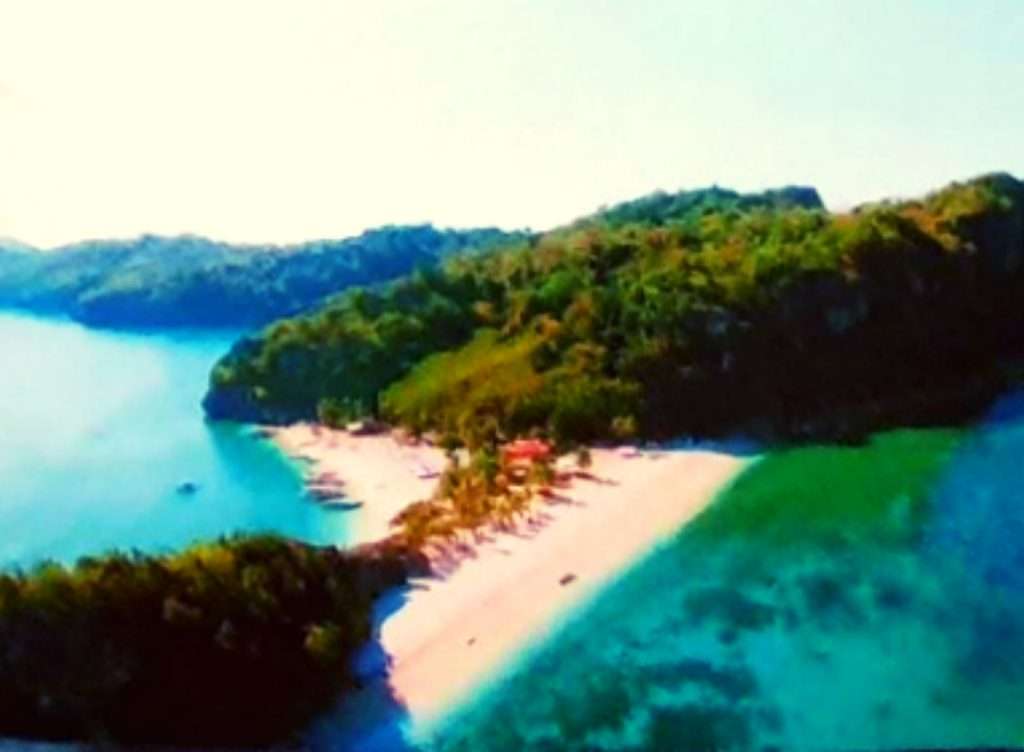 BAGO ALAS or COLEBRA ISLET
BAGO ALAS or COLEBRA ISLET in Sitio Lo-ong, Barangay Polopina, is an hour motorized boat-ride from the mainland. This 1.3 hectare islet is known for its magnificent caves abound with guano and Aligit-it nests. The beach area though quite deep is perfect for snorkeling, scuba diving, game fishing and skiing. 
BANTIGUE ISLAND in Gigante Sur, Carles is a stretch of white sand in the middle of the ocean, providing a picture-perfect scene. Its sandbar is very much dependent on the flow of the sea. It constantly changes its shape and size as if it has its own life.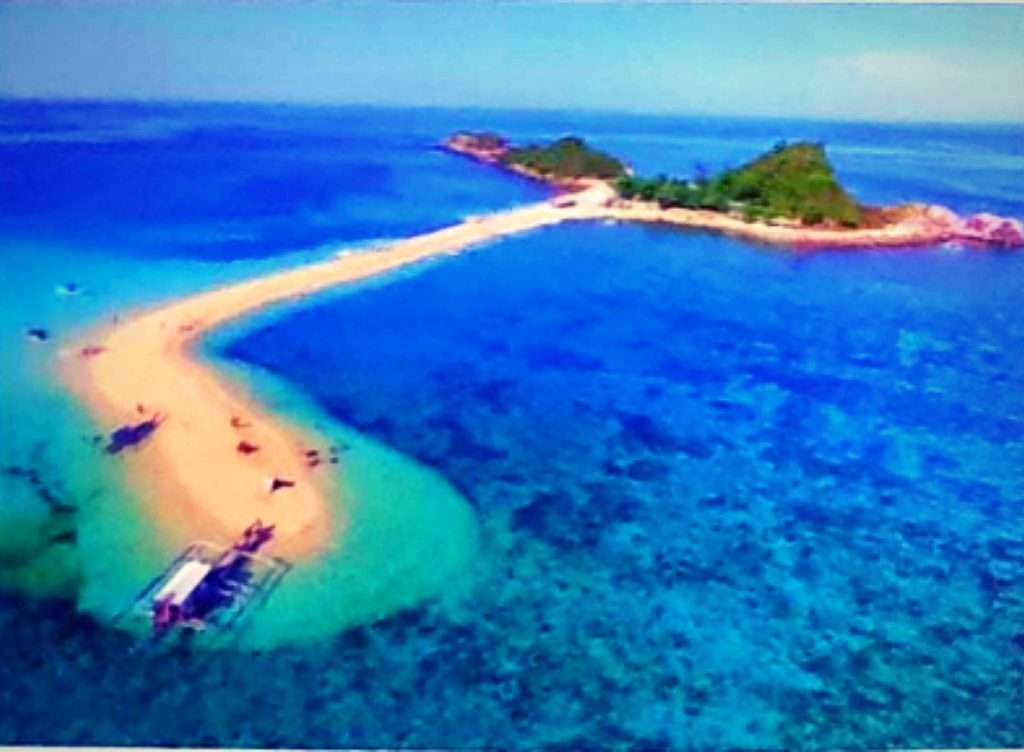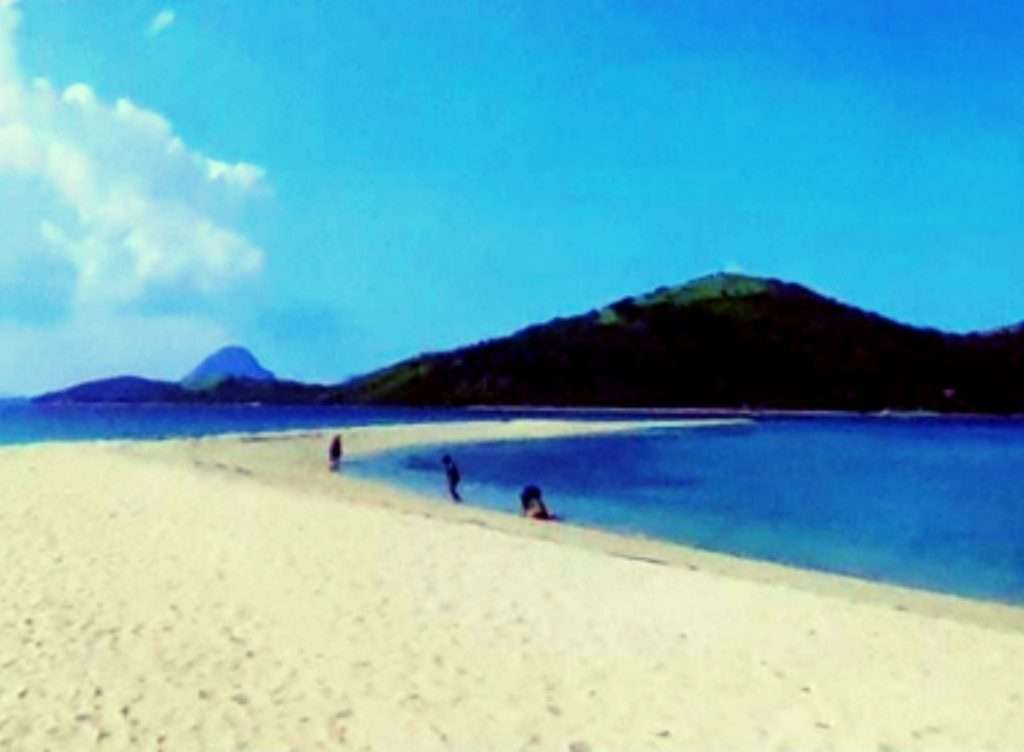 BULUBADIANGAN ISLAND is known for its beautiful panoramic view with the longest sandbar in all of the islands in Concepcion. It is one of the most-visited and photographed island beaches in the province. It offers amenities for those who would want to stay overnight.
CABUGAO DAKO in Gigante Sur, Carles is a small, uninhabited island filled with powdery white sand and a lot of limestone rocks around its beach. There are a lot of trees in the area so tourists won't run out of shade. It is perfect for swimming, picnic and sun-bathing
CABUGAO GAMAY, Gigante Sur, Carles is a privately owned island known to be the most photographed of all the islands in the entire province. Adorned by a twin beach both of fine white sand, rocky hills on both ends that are subject for a little rock climbing. It has amenities for overnight stay.
CALABAZAS ISLAND in Barangay Nasidman is a 20-minute motorized boat-ride from Culasi Port. The island is more commonly referred to by the townsfolk as Parola because it is home to the ruins of the 1884 Lighthouse, the Second Oldest in the country. Stroll along the coral rubbles where visitors can go swimming and snorkeling.
LUMPATAN in Barangay Macatunao is another popular island beach stop when in Concepcion. This side of the Island is mainly made up of granite rocks with its scenic cliff that looks like a small cave which serves as a rest area for visitors. The first thing visitors will probably want to do when in the area is to walk to its 300-meter trail that frames almost half of the island. The beach, however, is rocky, with corals and pebbles, but is a place for a gentle swim capped by happy hours of sunbathing. It is a great spot to relax where its turquoise waves crash upon its huge rocks. 
MALANGABANG ISLAND in Barangay Malangabang and Salvacion is Concepcion's most populated island and one of the largest in terms of area. Adjacent to Bago Sipol Islet, the island is moderately mountainous and is ideal for hiking, trekking and camping. The beach area is also ideal for swimming, snorkeling and game fishing.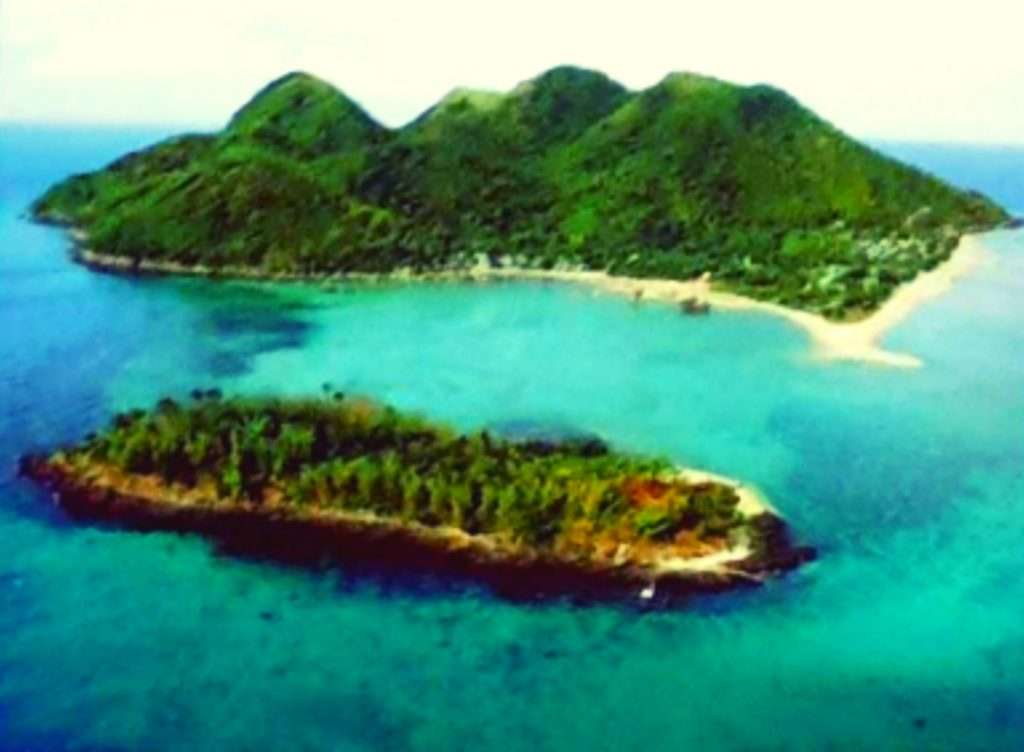 NASIDMAN ISLAND, Barangay Nasidman Ajuy is 2.5 kilometers away from the mainland it is an inhabited island known for its creamy white sand and crystal blue water where you can enjoy snorkeling, paddle boating, swimming and witness local fishing traditions of fishermen.
OJATRAS ISLAND, Gigante Sur, Carles is an islet considered to be everyone's first stop when visiting Gigante islands. It was used as a traditional resting ground of fishermen in the area. There is a lone palm tree standing on this island. Water is very clean and the beach is a beauty as expected.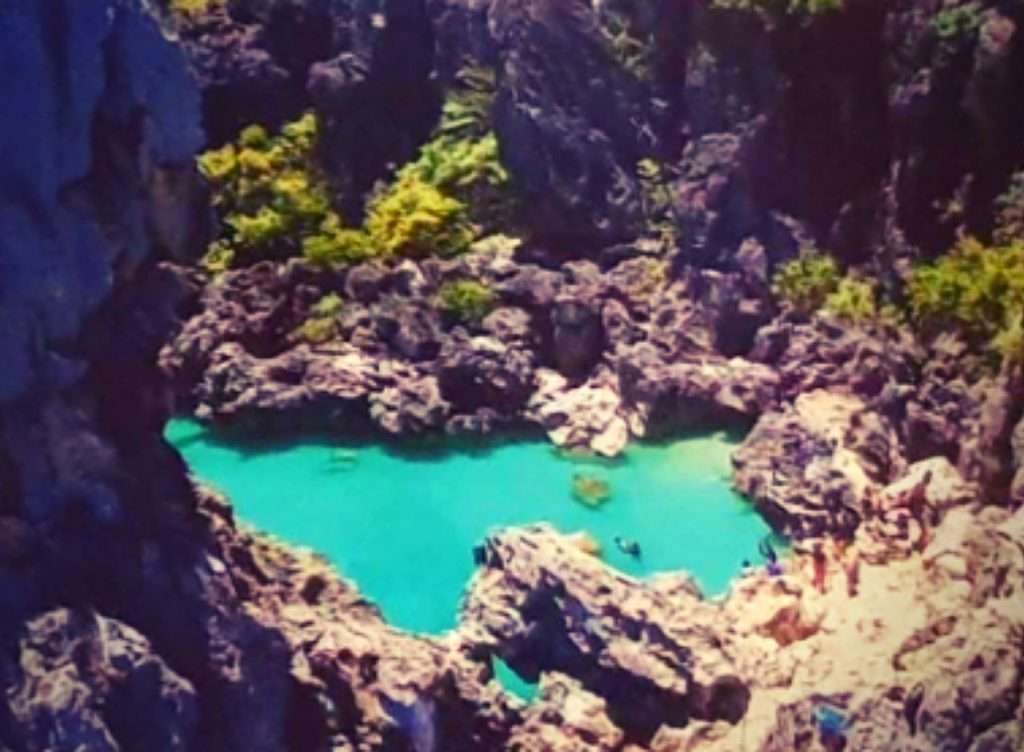 TANGKE in Barangay Gabi, Gigantes Sur, is a hidden saltwater lagoon formed by a surrounding wall of granite monolithic cliffs. During low tide, the level of water also recedes but also rises when it is high tide. Visitors to the area need to climb on its steep rocky wall that serves as the lagoon's fortress. However, an easier and shorter climb from where the motorized boat docks alongside its walls is done only during high tide. The lagoon's rocky borders offer visitors one-of-a kind formations. 
MARBUENA ISLAND or BINONGAN-AN ISLAND
MARBUENA ISLAND or BINONGAN-AN ISLAND is a privately owned Island, where Marbuena Island Resort is located. It has amenities for overnight stay. It is known for its crescent-shaped sandbar with soft sand and calm emerald-green water and a nature trail encircling the whole island.
SICOGON ILOILO PHILIPPINES
Named after Cogon, a type of grass found to be abundant in the area, Sicogon Island is a 1,160 hectare island politically subdivided into three (3) barangays, namely Alipata, San Fernando and Buaya. Mt. Opao serves as its backdrop towering at 702 feet and is accessible on foot. Its summit offers a stunning view of the entire coastline surrounding the island. 
The beach is reason enough to go to the island. There is enough space with few visitors that you will probably find a spot just for yourself. It remains among the most beautiful even up to now. It is for those who are dreaming of a quiet vacation under a warm sun and a constant breeze. The island is still a big potential to welcome many tourists looking for the best beach in Iloilo. So, if you are looking for the ultimate tropical paradise, set your sights on Sicogon in Carles. With lesser-known neighboring islands interspersed with picturesque fishing villages where the people live a simple way of life, virtually unchanged in centuries. 
Sicogon Island can be reached through a 40-minute motorized boat ride from Estancia Feeder Port. To get to Estancia, one must take an air-conditioned bus at the new Ceres Terminal in Barangay Camalig, Jaro, Iloilo City 
BALAY KOGON is a cluster of quaint accommodations nestled in between the beach and mountains of Sicogon Island, Carles, Iloilo. Inspired by the "Cogon" grass which grows abundantly in the island, and commonly used as shelter by the locals, Balay Kogon is a boutique Bed and Breakfast that offers an intimate lodging experience with personalized service by the locals. 
Quaint cottages perched on a hill by the sea, open to the calming views of Mt. Opao, Tumaquin Islet and Liog mountains. Comfortable and spaciously designed for families and group vacations, the Hilltop rooms are equipped with air-conditioning, ceiling fan, toilet with hot and cold shower and standard bath amenities.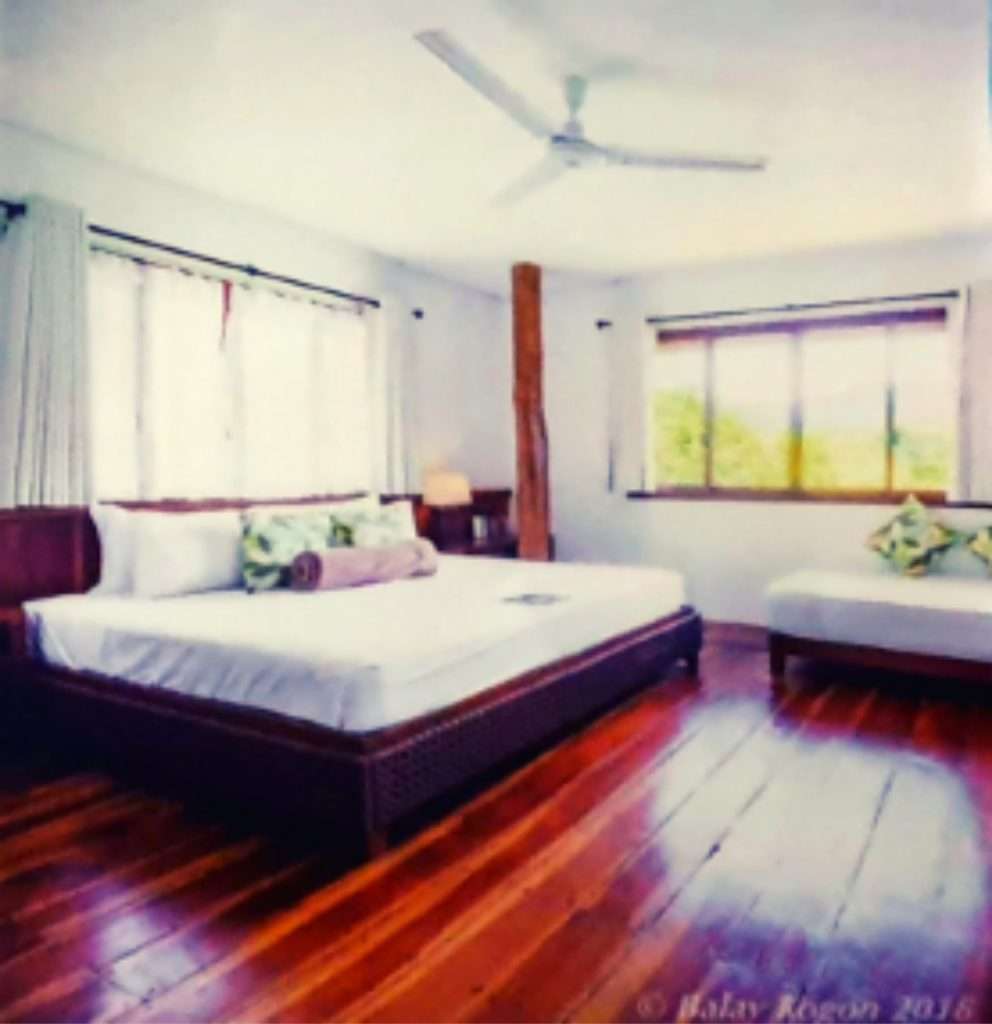 Choose from a king-bed or twin-bed set-up. Select rooms come with a daybed. Extra beds are available upon request. Each room comes with an outdoor lounge deck or private balcony overlooking the sea. 
Balay Kogon is located in Buaya Beach, Sicogon Island, Carles, Iloilo Philippines. For more information, please contact the Sales Office at the 3F Alveo Corporate Center, 728 28th St, Bonifacio Global City, Taguig City or call +63(2) 959 5673/ +63(2) 966 9583/ +63917 827 0445 or email at balaykogon@sicogonisland.com.ph 
HUNI, Sicogon is a 2-storey, 52 modern Filipino architectural design boutique resort situated in Sicogon Island Tourism Estate. The hotel sits at a beachfront location, where guests have direct access to the San Fernando Beach. 
It has 52 Deluxe rooms with a maximum capacity of 2 persons per room. Each room is fully air-conditioned, mini fridge, Sofa Bed, hot and cold shower, cable TV, with wi-fi access, hair dryer and bath amenities 
Other amenities include fresh water infinity pool, 24 hour reception, 24-hour security, garden, car park, pool bar, restaurant, bar and lounge, safety deposit boxes, housekeeping services, pool for kids. All day dining restaurant featuring traditional Filipino cuisine. 
Activities include kayaking, stand-up paddle, snorkeling, guided trek to Mt. Opao, cliff jumping at Tumaquin Island and inter-island hopping. 
For more information, please contact the Sales Office at the 3F Alveo Corporate Center, 728 28th St., Bonifacio Global City, Taguig City or email at www.huniresorts.com or contact +639178270445 or email at resrvations@ sicogonresorts.com or at facebook.com/hinusicogonresort or at www.Instagram.com/hunisicogon
12 Free Things To Do in Iloilo City
1 Weaving Industry. In Arevalo District, see how women weavers daintily operate early Spanish-era looms to make delicate jusi,piña, hablon, banana silk, pineapple and cotton fabrics of elegant designs. Buy finished products at Sinamay Dealer near Arevalo Plaza and at Arevalo Handwoven products in Sta. Cruz Street. These will be conversation pieces at home.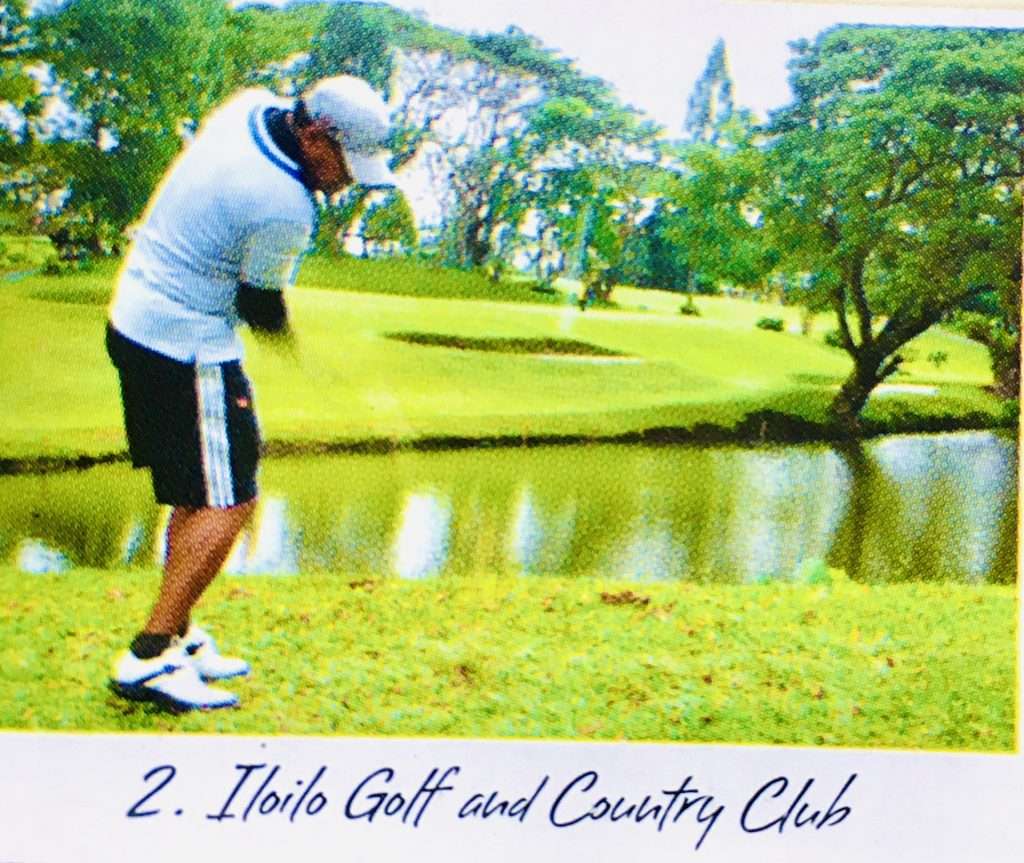 Iloilo Golf and Country Club
2 Sporting Life. Enjoy an early morning or evening walk, move your body to the rythm of the latest physical fitness exercises, Zumba & Taebo at the Iloilo River Esplanade. For the more athletic type, drop by Iloilo Sports Complex to swim, jog, run, play tennis, basketball, or simply catch up an on-going sports competition. Contact the Iloilo Bike Association c/0 Iloilo Unicycle Supply, Valeria St., Iloilo City @ (033) 335 0444 for a weekend of tour biking in Guimaras along scenic trails, mango orchards and coconut plantation, fish and prawn farms, caves and white sand beaches. Guimaras is famous for graded dirt roads, single track trails and unspoiled beauty. Play golf or simply watch others play at the Iloilo Golf and Country Club, the Philippines' oldest golf course, located in Sta. Barbara, Iloilo.
3 Visit the repository of Iloilo's cultural heritage and experience being brought several centuries back in time. View exhibits of scientifically-dated fossils, shells, rocks, Stone Age flake tools, native pottery, ornamented teeth among others all indicating the age of Panay Island. The Artist Gallery, changing gallery for local, national and international art, awaits those who love to view or buy contemporary pieces.
4 VILLA BEACH. Savor the best in local and seafood cuisine at the wide array of restaurants along Arevalo District's shoreline. Try Breakthrough, Tatoy's Manokan or Erning's. You'll be glad you did! Not far away from the beach, be charmed by flower gardens ornamenting homes of people who grow flowers both as a hobby and means of livelihood. Seeing the flowers and their grower can be both rewarding experiences.
5 School Campuses. Coordinate with school authorities and experience a memorable time visiting Iloilo City's old but charming school campuses founded in the late 19th to 20th centuries. Colegio de San Jose, founded in 1872, is the oldest educational institution in the province. Iloilo National High School, established in 1902, is the first provincial public school in the country. University of San Agustin was founded in 1904 and was used as a concentration camp by the Japanese in 1941. Central Philippine University was founded by the Americans in 1905. In the same year, the Americans also founded Baluarte Elementary School, the oldest public elementary school in the country. The University of the Philippines in the Visayas used to be the City Hall of Iloilo.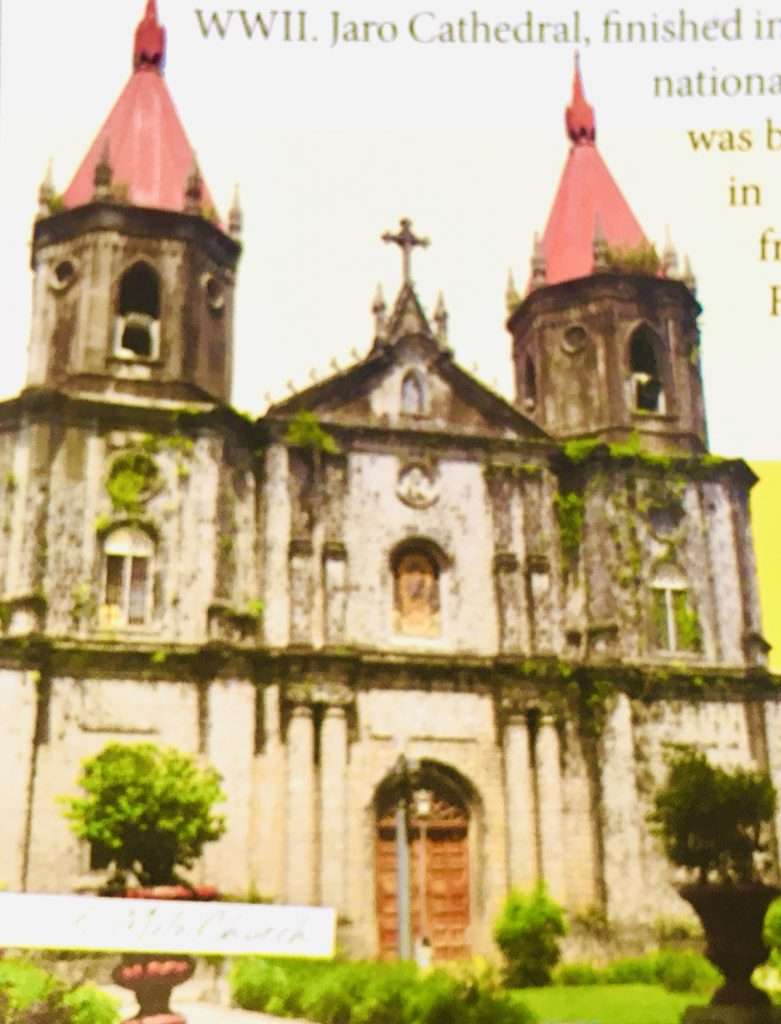 6 Religious Landmarks. Capture the aura of the old Iloilo, the second oldest Spanish settlement in the Philippines, in its opulent churches. Coral rock Molo Church built in 1831 was made as an evacuation center of the civilians during WWII. Jaro Cathedral, finished in 1874 was where one of the famous national heroes, Graciano Lopez Jaena, was baptized. Its belfry is one of the few in the Philippines that stands apart from the church. Saint Vincent Ferrer Seminary is the fifth and the last seminary founded during the Spanish regime in the Philippines.
Camina's Antique Collection
7 ANTIQUE HUNTING. Hunt for authentic antiques at the different antique shops in Iloilo. There are various collections of Philippine colonial sculptures, wood, stone and other artifacts at reasonable prices. Try to strike a bargain.
Old Building at Calle Real
8 SHOPPING. Spot bargains in shops housed in old buildings at Calle Real (J.M. Basa St.), where Philippine national hero, Dr. Jose Rizal on his way to Manila from his exile in Dapitan bought a hat in 1896. These buildings, survivors of the ravages of time and war, have retained the unique characters of Iloilo as a gracious city. Enjoy shopping at several modern stores and malls in the City Proper, La Paz and Mandurriao Districts. Test your haggling skills for native bags and housewares sold at the Central Market area where fruits in season are also available.
Fruit Stand at Iloilo Central Market
9 PUBLIC MARKETS. Enjoy local colors and lower prices at the market of each of the six districts of the city. The City Proper has two markets: the Supermarket and the Central Market where tropical fruits, fresh vegetables and fish are available. The most popular market is the Jaro Thursday Market where people from nearby provinces and other parts of Panay Island go to buy and sell different products. Jaro Market has been famous since the early 19th century and has retained its popularity not only in Iloilo City but in the whole Western Visayas as well.
10 DELICACIES. Taste and take home famous delicacies like pinasugbo (banana brittle), barquillos (local wafer), and biscocho (buttered toasted bread) from Jaro district, hojaldres, bañadas, kinihad among others are baked and sold fresh at Panaderia de Molo and Biscocho Haus. You should not miss La Paz Batchoy and Pancit Molo, local noodle dishes served in specialty restaurants in Iloilo City.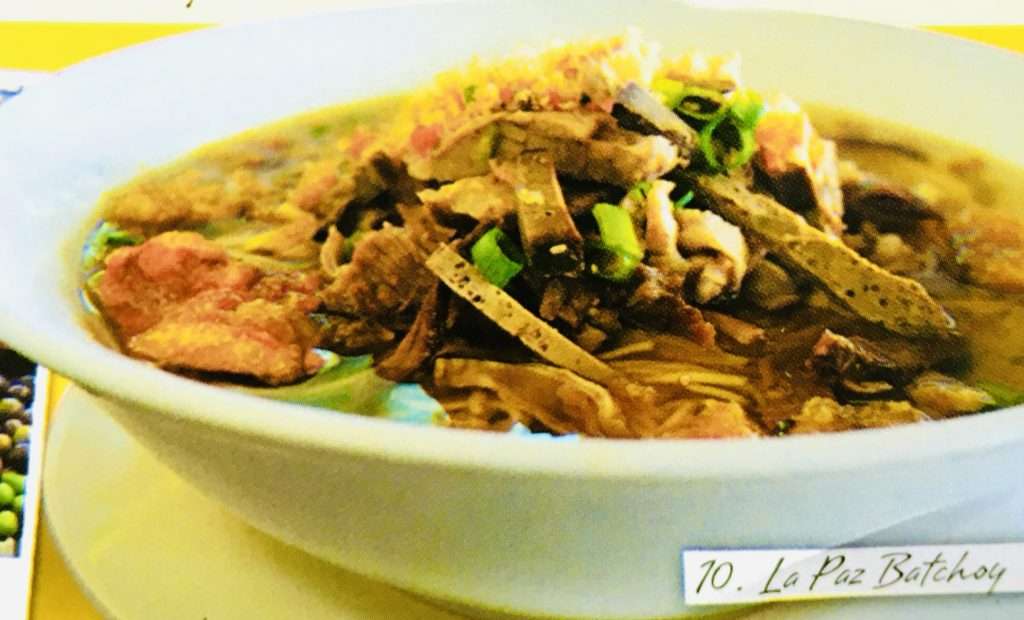 11 View the picturesque island province of Guimaras from historic Fort San Pedro built by the Spaniards in the 1600s, attacked by Dutch British, Americans, and Japanese troops. Muelle Loney, Iloilo City's waterfront, was named after Nicholas Loney, British Vice Consul and father of sugar industry in Panay and Negros. Considered as one of the safest harbors in the country, this area accommodates both foreign and inter-island vessels.
12 In La Paz District, appreciate bamboos made into souvenir items for export. Observe how religious images, toys, decors and lampshades are fashioned from bamboo under the watchful supervision of Carmelite Sisters who run the CM Bamboocraft Center. At El 98 St. near the Jaro Market, dining sets, living room sets, cabinets and beds all made of bamboo are on display and sale. Visit Tinukib Pasalubong Center in Pavia for convenient shopping.
First Baptist Church in the Philippines
Visit Jaro First Baptist Church as one of the first protestant churches in the Philippines.
Witness Architectural Designs of Catholic Churches
Jaro Metropolitan Cathedral, Santa Ana Parish Church in Molo, Santo Nino de Arevalo Parish Church in Villa, Arevalo
Iloilo Paraw Regatta Festival
Held at Villa Beach every third Sunday of February.
Iloilo City Tourism Contact Points
Tel. No. (+63 33) 333 1111 loc 512
Telefax No.: 336 3439
Email: benitojimena@yahoo.com
Website: www.iloilocity.gov.ph
Iloilo Official Tourism brochure taken from the Department of Tourism, Airports, and Various Festivals.