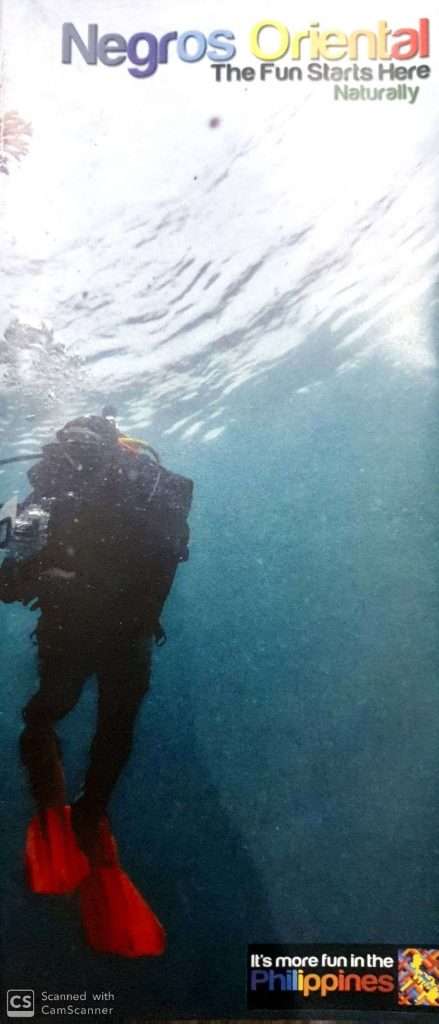 Dumaguete City and Negros Oriental offers fun that is close to nature and culture. Here, you can experience top historical sites, natural wonders and finest products.
Negros Oriental is dubbed as the Sunrise Province. This is due to the geographical location of the province which lies at the eastern part of the island of Negros, having all its coastlines face the sunrise. 
History of Negros Oriental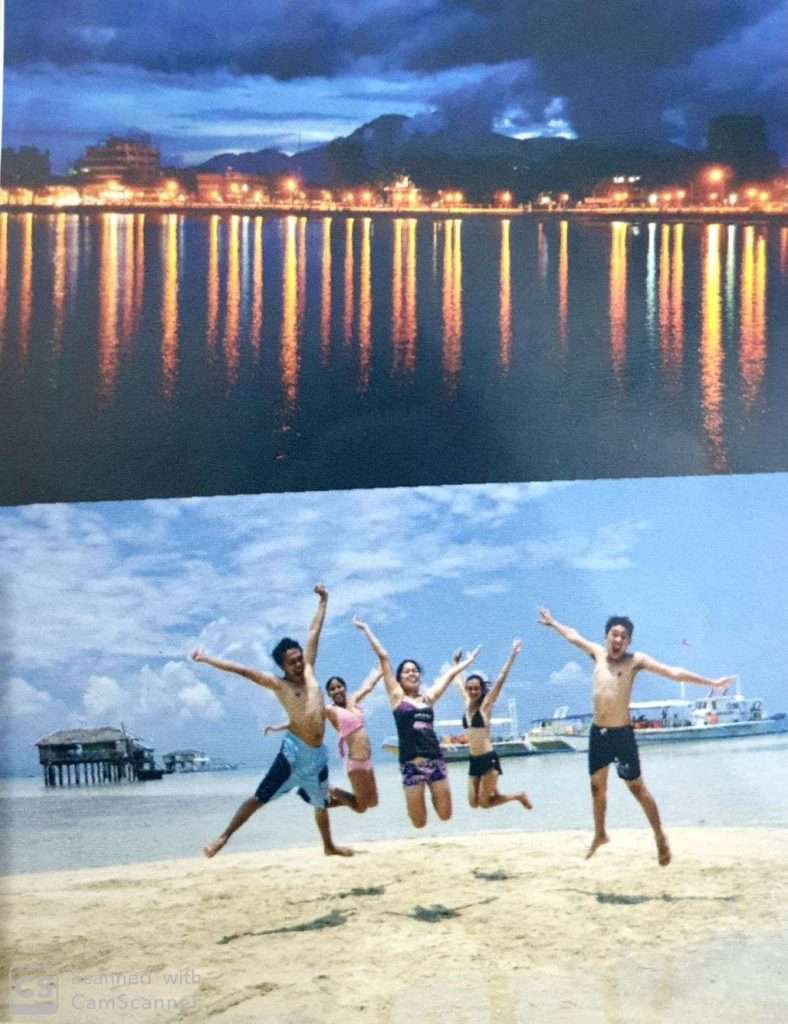 BY ROYAL DECREE
TWO POPULAR NARRATIVES explain the name of this province. The name of Negros island was derived from an old name "Buglas."  One attributes it to the buglas reeds that were said to be the predominant vegetation at that time.
The other refers to an ancient geological event that wrenched – buklas – the island from a bigger landmass. Negritos, Malayans and Chinese were known to inhabit Buglas long before 1565, the year Miguel Lopez de Legaspi anchored in Bohol. Intrigued, he sent an expedition to reconnoiter the bigger neighboring island. The crew encountered several dark-skinned natives. Thereafter, Buglas was called NEGROS. Augustinians began Christianization of Negros in 1572. In June 1580 Tanjay was constituted as the first parish on the southeastern coast. Citing difficulties in spiritual administration, 13 Augustinian Recollects petitioned the Spanish Court for the island to be partitioned. On January 1, 1890, a Royal Decree established the two Provinces of Negros Oriental and Negros Occidental. Mountain ranges, rising south to north parallel to the shoreline that give the island its majestic backbone, provided the natural demarcation line. Siquijor Island was attached to Negros Oriental. Dumaguete was designated capital.
SUNRISE PROVINCE
NEGROS ORIENTAL'S 5,402.30 square kilometers, the largest land area in Central Visayas, is located on the southeastern part of the island, where the sun rises, where each Negros day begins. The Province has 19 municipalities and six cities in three congressional districts, home to 1,231,904 gentle and gentle people (2007 census), 41% of that beldensity is 228 persons per square kilometer, making the Province the least populated in Region VII. Negros Oriental's provincial civil government was established in May 1901. 
The Provincial Capitol was inaugurated on February ow 15 years old. Population density is 228 persons per square kilometer, making the Province the least populated region in Region VII. Negros Oriental's provincial civil government was established in May 1901. The Provincial Capitol was inaugurated on February 25, 1925. On April 5, 1955, Pope Pius XII created the Diocese of Dumaguete comprising Negros Oriental Province, Siquijor Sub-Province, and the Negros Occidental towns of San Carlos, Calatrava, Toboso and Escalante. 
On September 17, 1971, Siquijor was separated as an independent province. Negros Oriental's La Libertad, Guihulngan City, Vallehermoso and Canlaon City were annexed to the new Diocese of San Carlos, which also comprises some Negros Occidental towns and cities when it was created on March 30 1987 and erected on Feb 1o, 1988. Negros Oriental's spiritual, economic, educational, cultural and political energy are humongous establishments which propel forward-looking activities to make your stay exciting and rewarding.
Must Try Places, Historical Landmarks and Foods in Dumaguete City
First private American Protestant University in Asia and known all over Philippines & Outside for its prestigious education; founded 1901.
Rizal Boulevard- stretches 780 meters long and is considered the "show window of Dumaguete City."
St. Catherine de Alexandria Church (Cathedral) – Negros Oriental's oldest stone church, built in the 17th century, is the seat of the Dumaguete Diocese. The Mass to celebrate the liberation of the Province from the Spanish on November 24, 1898 was held in its grounds.
Campanario de Dumaguete (bell tower) – Negros Oriental's most popular landmark, built as a lookout tower to warn locals of impending raise by seafaring marauders. The first two levels were completed in the 1760's, with upper levels added around 1870. Buttresses keep it earthquake-proof. The belfry's biggest and also oldest bell is dated 1818.
A relic of American architecture assembled in 1903, now the oldest structure on campus, houses an ethno-anthro museum with archaelogical artifacts dating as far back as 2000 years ago.
Channon Hall
Katipunan Hall
Luce Auditorium
Silliman Library
Silliman Hall and Ethno Anthropology Museum
Capitol Area
Provincial Capitol
Gov. Lorenzo G. Teves Memorial AquaCenter
Lamberto Macia Sports Center
Negros Oriental Convention Center
Daro Pottery
Sidlakang Negros Village & Showroom – a one-stop shop of Negros Oriental arts, crafts, delicacies, souvenirs and pasalubong items. 
Sans Rival Cakes & Pastries
Panda Ice-Cream
Budbod sa Tanjay & Budbud Kabug
Island Fruits dried fruits and chewy fruit bars
Ivon Baye-baye
Historical Sites in Negros Oriental
Central Azucarera de Bais  – Bais City- Negros Orienta;'s industry .  pioneer, established in 1918 by the Compania General de Tabacos de Filipinas (Tabacalera) as its first sugarl mill in the Philippines.
Tierra Alta in Valencia, Negros Oriental – enjoy the iconic, instagrammable light house perfect for your getaway, prenups, pictorials and events. Enjoy the breath-taking natural views, accommodations and pool.
Balinsasayao Twin Lakes
Top Natural Wonders to Visit in Negros Oriental
Apo Island
Dauin- a 72-hectare volcanic islet about 5 kilometers off its mother town of Dauin. It is known for its white pebble beaches and a marine sanctuary, and dubbed as "one of the ten best dive sites in the world.
White Sand Bar
Manjuyod- a 7-kilometer stretch of premium white sand that disappears during high tide. A swim-and-sunbathing stop for dolphin and whale watching tours.
Dolphin and Whale Watching
Bais City- One of the best known operations of its kind in the country takes you on a cruise, with lunch on board, to view the dolphones and pygmy sperm whales on Tanon Strait.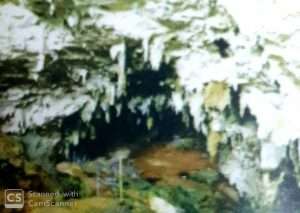 Mabinay – The "Cave Town of Negros Oriental" reportedly has over 400 caves though only a few have been explored. A Dutch-Belgian expedition identified Odloman, at 8,870 meters deep, as the second longest in the Philippines.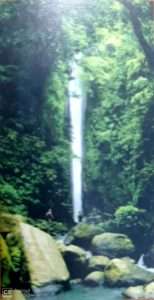 Valencia – A single column of roaring water plunges 100 meters into a bathing pool amidst boulder-strewn picnic spaces surrounded by steep rock walls. Rugged trails and 300 concrete steps lead to this most popular of Negros Oriental excursion sites. 
Balanan, Siaton, Negros Occidental
The PHIVOLCS has record of an earthquake 6.8 on the Richter Scale that shook Siaton on May 5, 1925. Etched in the memory of old folks is the collateral damage: the collapse of the Siaton Church walls, and further up in the Sandulot mountains the thunderous landslide that wrenched and flung boulders from the  Balanan and Nasig-id ridges downstream across the Balanan River, raising a natural dam which created the 25 hectare Balanan Lake, now the epicenter of the exciting visitor movements in Negros Oriental. 
Balanan, 285 meters above sea level, comprises a humerus-shaped body of water encased by hills and ranges rising 200 meters from the banks; cascades at its northernmost where the Lamarao, Balanan, and Managubsub creeks tumble in to feed the lake; and an old forest made more dense by close to a hundred towering dalakit (balete) trees. 
Guest accommodations and amenities are found on the hillsides with breathtaking views of the lake: an 8-room hotel for those desiring air-conditioned city comforts, a converted staff house, a dining pavilion, and assorted swimming pools. The exception is a dalakit tree-house 60 feet above the lakeshore. The lake's shape affords a kilometer-long corridor ideal for water-sports. 
A floating pier provides kayaks, a raft and pedal-or-paddle boats. Landlubbers can hike the circumferential trail, part of which is a paved, shaded walkway. Vital to Balanan operations are the original Lake residents who have been relocated a short distance away and perform various functions in maintenance and visitor services. Reforestation of a ridge  with fruit trees will shortly produce still another livelihood resource for the community. Balanan Lake Development Authority will implement regular fees beginning May 19, 2008. Entrance every Tuesday is free.
Distance from Dumaguete City: 60 kms. 

Travel time: Approx 1 hour 20 mins. 

Transport: Balanan vans all types of vehicles.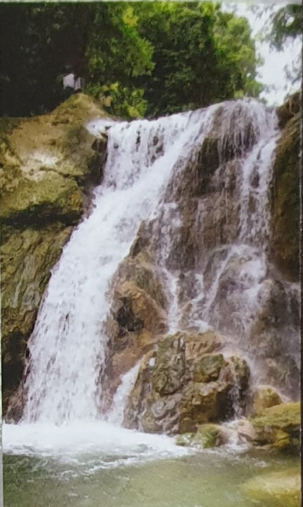 Feast your eyes on the falls' thick rivulets where the water is clean and pure as it quickens on the weathered rocks and green moss, Immerse yourself in the cascading torrent feel renewed vitality and enjoyment of nature. Listen to the gush of water as it slithers its way through rocks and get high on its sweet dissonance. The Balanan Waterfalls is a contiguous recess that is fed by the quickening water escaping from the narrow gorge of the Lamarao Creek. 
Test your limits and soar to new heights with the most exhilarating adventure activity. Nothing can bring you much thrill quite like zipping through thin air amidst the lake's dense foliage and canopy of century old balete trees. Take a deep breath; get strapped in, as you feel the rush of adrenaline when you hitch on the line and fly across the skirt of the lake. Indeed, the place where! nature meets adventure.
Commune with nature on a forested camping area where one can experience nature at its purest, and totally off the beaten track. No cacophony, no stress, just the chirping of birds and tranquil flow of the stream, Pure relaxation on the skirt of the lake.Tent under the cluster of acacia trees partly submerged under silt, caused by runoff from the mountains, where its branches provide the fringe.
Drift on the vastness of the lake where shafts of light reflect on the smooth surface. Glide languidly afloat a dock whose architecture is the infusion of indigenous nipa hut and catamaran. Experience the wind sighing through the mountain pass, blowing and whistling breeze on your face. A place to daydream a revel on its rate serenity.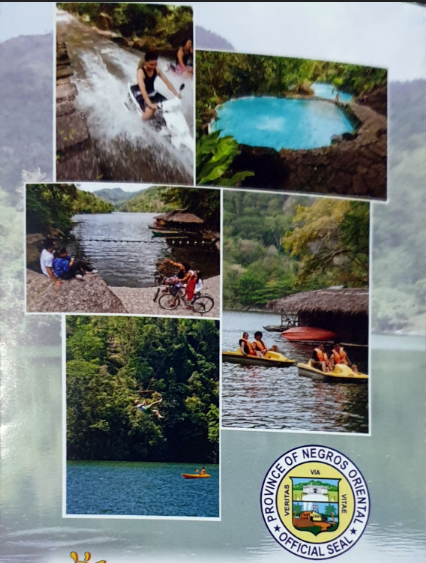 Adult     P50
Children 12 yrs. and under     P25
-Includes trekking, use of raft from pier 2 to 3, swimming pool, comfort rooms.
HOTEL
Big Rooms – P2,000/day max of 4pax

(max additional 3 pax)

Small Rooms – P1,500/day max of 3pax 

(max additional 2 pax)

P 200/Additional pax
Tree House
P 2,000/ day maximum of 6 pax only
Staff House
P 2,000/ day maximum of 10 pax only

(max additional 5 pax @ P100/ day)
Picnic Area
Picnic Table P30 whole day

Camping Feee P150 per person
Conference Room
P1000 First 2 Hours

P100 per succeeding Hour
BirdWatching at Negros Oriental
Discover Negros Oriental's unique bird diversity, explore amazingly diverse range of destinations and have the experience of a lifetime. We offer birding, wildlife and nature photography tours. Visit Negros Oriental for birding and adventure destinations or visit our website to see where else we can take you.
Balinsasayao Twin Lakes Natural Park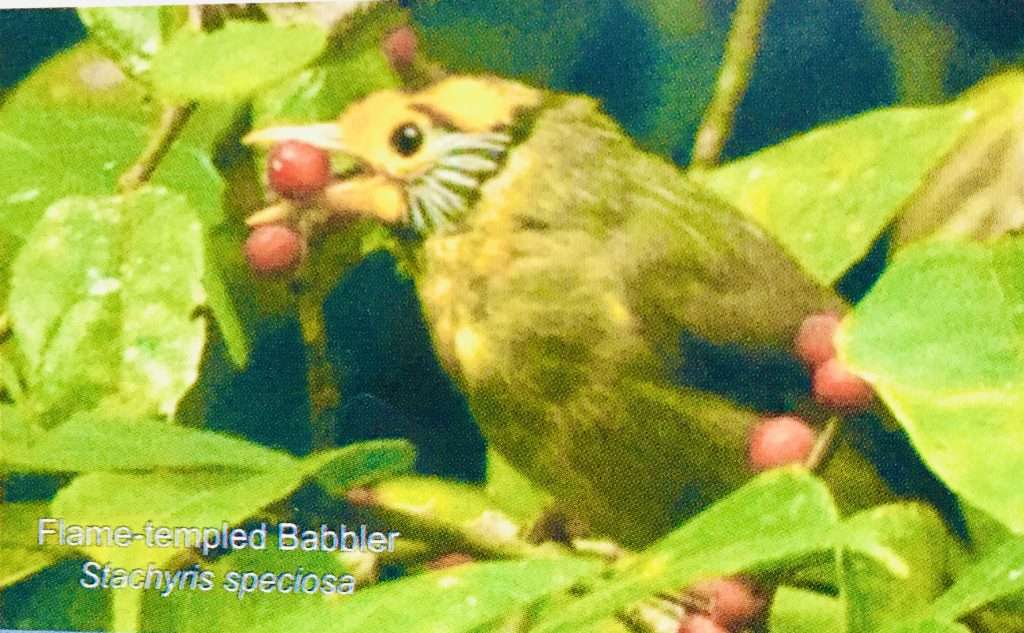 Home to almost 120 bird species, the park is the best place to get a glimpse of endemic birds including the rare and critically endangered Writhed-billed Hornbill, exquisite Flame-templed Babbler, Visayan Tarictic Hornbill, Balicassiao and many more. This lowland to mid-montane dipterocarp forest has varied terrain and forest canopy that reaches up to 40m tall. The park is also known for the stunning view of the twin lakes surrounded by undisturbed forest, a refreshing cascading waterfall and a pristine lake that offers various range of activities. 
How to go there?
You can rent a motorbike for Php150 for 5hrs or a habal-habal for Php300 round trip but you can also hire a van for Php3,500 for the whole day.
See & Do.
Birdwatching, kayaking, wildlife and landscape photography and trekking. 
Eat
.
A group of women prepares local dishes in a restaurant offering a majestic view of Lake Balinsasayao. A must try dish is native chicken adobo served with wild fern salad. 
Sleep
.
Opt to camp right next to the forest edge. Tents and sleeping bags are available for rent. One can also opt to stay at any of the hotels located in Dumaguete City,
Forest Cuernos de Negros (also popularly known as Mt. Talinis) is the only known locality of the singlemountain bird specialist: Negros Striped-babbler. The extensive forest and mountain ranges have elevation ranging from 850m up to 1,800m ASL. A favorite trekking place for mountaineers, it is also an internationally recognized Important Bird Area (IBA) by Birdlife International.
How to go there?
Dauin Route-most preferred py mountaineers and birdwatchers if one wants o spend a day's birdwatching and see the Negros Striped Babbler. 
See & Do.
Birdwatching, wildlife and landscape photography, mountain trekking, visit to three lakes. Nailig, Yagumyum and Malingin, camping and visiting Kaipuhan sulphur springs. 
Sleep.
Camp in Lake Nailig and be lucky to see the rare endemic Visayan Spotted deer take a drink in the lake. 
Eat.
One must buy provisions from Dumaguete City.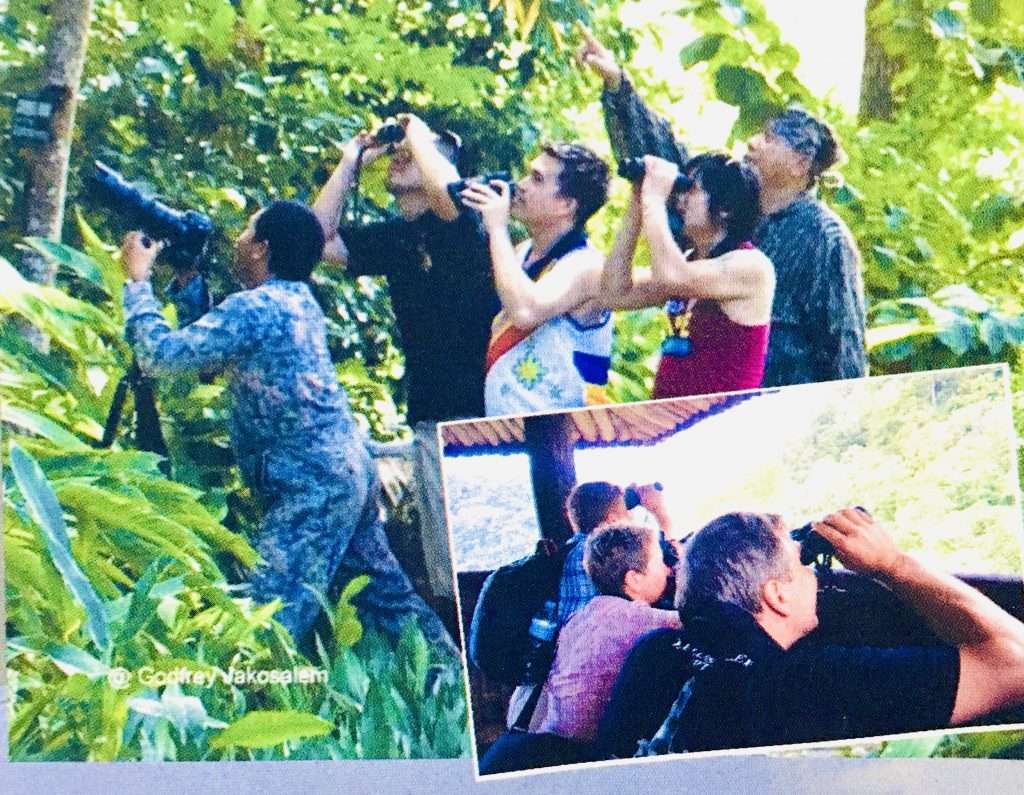 Lake Balanan is located more than an hour away from Dumaguete City and is a popular destination for families. A haven for at least 5 species of Kingfishers including the endemic Spotted Wood Kingfisher and the colorful Variable Dwarf Kingfisher.
How to go there?
You can hire a van for Php3,500 for the whole day. It takes an hour bus ride from Dumaguete to Siaton. From the town, hire a motorcycle to take you to Lake Balanan for Php 300.00.
See & Do.
Birdwatching, wildlife and landscape photography, boating, trekking, swimming,camping and ziplining.
Sleep
.
Have a comfortable stay in the community managed lodge resort in Lake Balanan.
Eat
.
The restaurant offers a variety of meals including native chicken dishes. A must try is the native chicken halang-halang (cooked in coconut milk and spiced with hot chili peppers).
What to wear:
There are several factors to consider when you are choosing birding clothes.
Comfort:
First and foremost, clothing to go birding in should be comfortable, which will encourage you to stay in the field longer.
Function:
Functional clothing is a must in any birder's wardrobe. Cargo pants with deep pockets to hold a water bottle, notebook or field guide are helpful, and belt loops can hold other tools.
Color:
Good birders know to wear clothing that will blend in to the habitat they will be exploring and they choose camouflage colors or subdued shades of brown, green and gray.
Noise:
Birds have exceptional hearing and no matter what clothing you wear, they will know you're there.
Environment:
The exact habitat you plan to be birding in will affect what clothing you choose. Long sleeves and long pants are most useful for blocking excessive sun and discouraging insects in all habitats, while waterproof clothing, especially footwear, is a good idea in wetland habitats.
Negros Oriental Tourism Office
Sidlakang Negros Village
E.J. Blanko Drive, Piapi, Dumaguete City
(6335) 2251825; (6335) 4220675
Email: negortourism@yahoo.com
www.negor.gov.ph
Negros Oriental's Finest Products
Bodbod sa Tanjay- A local variation of the Philippine suman, is best savored with tsokolate and ripe mangoes. 
Panda Fried Ice Cream– luscious vanilla, ube, pandan and choco ice cream wrapped in dough and fried! A much-sought-after delight of locals and visitors alike. 
Silvanas– A blend of mouth-watering meringue, nuts and other choice ingredients wrapped in rich butter cream.
POLICE HOTLINE
111
(6335) 225-3557/1766, 09217673483
HOSPITALS
Holy Child Hospital – (6335) 225-0248 /0510/4841
Negros Oriental Provincial Hospital – (6335) 2252614 / 0950 / 0949
Silliman University Medical Center – (6335) 2250841 / 2253563
PROVINCIAL TOURISM OFFICE
Sidlakang Negros Village
EJ Blanco Drive, Piapi, Dumaguete City
(6335) 2251825 / 4220675
negrostourism@yahoo.com
negor.gov.ph
DUMAGUETE CITY TOURISM OFFICE
Quezon Park, Dumaguete City
(6335) . 2250549 / 4229409
BUREAU OF IMMIGRATION
(6335) 225-4401