You may need a co-working space if you are looking for a quiet place with fast internet connection, a student who needs a study place away from your worst distractions, no power in your house or a start-up/business that needs a hybrid space with services.
What is a co-working space? In it's primordial sense, it's a shared space with shared resources. It primarily includes tables, chairs, internet connection, utilities and shared "living" facilities. It can have add-ons such as mailbox, lockers, meeting rooms, tables for monthly rents, service desks and "pop-up" seminars. 
Some corporations or SMEs use C-WS  for their networking events, seed-planting gatherings. In our gatherings as a group, we used to rent a C-WS too.
How and why did it come to existence? I believe the co-working evolution is also brought about by the fourth industrial revolution, the rise of a market segment called "freelancers" and "home-based workers", and the rise of start-ups who're looking for agile style of business. 
Driving factors include the rise of online freelancers, tutorial workers, students and small businesses that opt-in for the benefits provided by co-working spaces.
Normally, you would want to work in Starbucks or a cafe, but in the long-run, you will have a hard time with the internet connection, unmitigated noise, the lack of sockets, the anxiety of leaving your laptop when you go to the bathroom and the oily aftereffects of coffee's aroma.
Coworking Spaces in Bacolod City, Philippines are growing almost in every district: along Lacson Street, La Salle area, south area, east area. 
According to one estimate, the number of coworking spaces around the globe were thought be around 14,000 in 2017 and is expected to rise to 30,000 by 2022.
Competition has positive effects in an economy. When there is competition, that means that many players compete to become better servants to the customers The war is between lowering prices and increasing value. I am glad that there is good competition with coworking spaces in Bacolod.
Here they are co-working spaces in Bacolod that I have been a member of, worked in or just passed-by. I placed the map location of each co-working below each co-working space for your reference:
Arendo is from a Spanish word Arriendo which means rent. The word has etymological and cultural significance to us Negrosanons because the foundations of our economy as a province is sugarcane. The early settlers of this island were planters who perform the Arriendo dynamics with the landlords. In the Fourth Digital Economy, Coworking somehow shares the spirit of shared economy towards their professional endeavours. 
Been a member here for more than 1 year because I simply love the design, services, order and cleanliness of the space, and accessibility. I only transferred to hotdesk when I was hired as a marketing manager for a software company.
The top things I like about Arendo are the (1) Parking – I feel secure when I park because of the security guard provided by Rolis Building. Parking is 24 hours because there's an (2) Inn in the building called The Hostelry. So, when you want to have a coworking beside a hotel, Arendo is a good choice! (3) 24/7 and excellent front desk service. I can receive letters like a P.O. box, leave my freights / padala plus request printing whenever needed. I don't have to bring a USB or Laptop, just send the email from where I am and get the printed copy or have it taken by someone there. 
https://arendo.com.ph/
Phone: (034) 445 6397
Facebook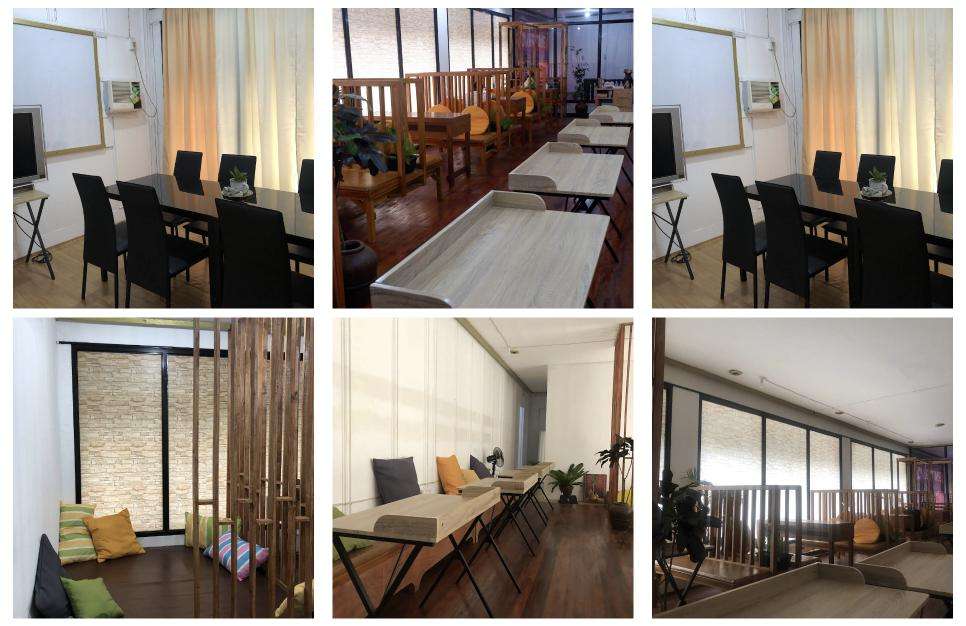 This is along the Bacolod Evangelical Church and Natasha in Rosario St. Bacolod City. This is ideal if you want to be near the Bacolod Plaza and Araneta St in the downtown area. 
The HubCube Coworking is located in Hi Strip 3 East. What's unique with this coworking is that they offer online booking, and I see their online campaigns are constant. 
They just revealed their second branch at the opening of the year 2020- and it's in Stonehill Suites, at the back of University of San Agustin. 
CoCreate (Ceres) Coworking
As of July 2022, I no longer saw this as open.
WorkWith (Riverside and Felisa Road)
I think this is the newest brands among the coworking spaces in Bacolod. It's located a walking distance from Riverside Hospital, just at the back of Bob's, front of STI university, beside Philhealth Main Office. Official address is G/F Vision Square Building, Corner 21st Street and San Agustin Street. See their FB page. I coworked here when I paid my PhilHealth contribution as self-employed. I entered 1PM, got my PhilHealth queue number, and paid at 5PM. 
WorkWith also has another branch along Felisa Road in Mansilingan, just near the back portion of Jayme Elementary School, Generics Pharmacy and Catholic Church.
Highlights Rates:For students, P35 for one hour, P60 for 2 hours, P100 for 4 hours. For professionals, P50 for 1 hours, P90 for 2 hours,and P140 for 4 hours. I got a one hour free here last time. Maybe their promo. Internet was fast. Free coffee and drinks.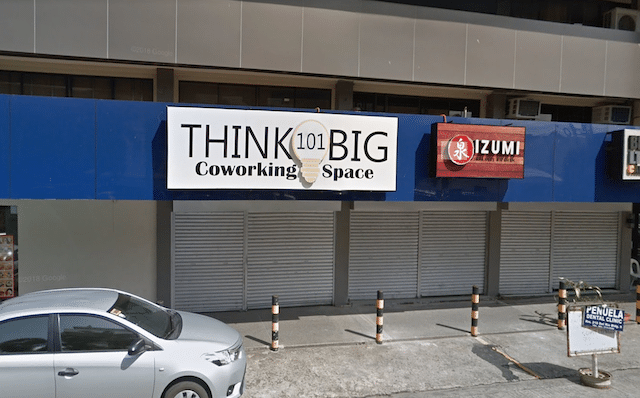 ThinkBig 101 coworking is beside Riverside Hospital and near Riverside College, Bob's Main and "Bangga Ramos." 
To get there: ride any 'Shopping-San-ag' route jeep and it will pass near this coworking.
Food at Crib beside it is great and it's a go-to by many Bacolodnons.

Phone: (034) 703 2175
I saw this recently as one of the tenants of 88 Facade near Robinsons Triangle. It's a new addition to the growing array of coworking spaces in Bacolod and certainly gives a unique offering to the city.
According to Bacolod Food Hunters Blog, Kopisina Bacolod is a special new coworking space in Bacolod that combines Taiwanese snacks, productivity and high speed 100mbps Internet! This place recently opened its doors at the beautiful Shop House Heritage Town Center at Narra Extension Bacolod City.  
Phone: 0922 266 7449
Located at the 2nd floor of StoneHill Suites along 18th streets Lacson. Walking distance at the back of San Agustin University.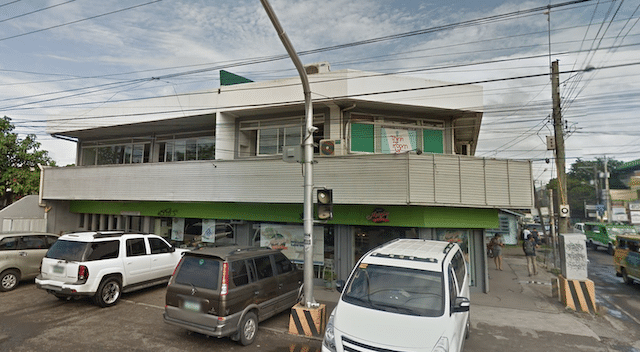 Think Room Coworking is located at the 2nd floor of Margies Pasalubong along Burgos-Lopez Jaena Sts. I have not personally worked here but I think this is strategic because of the good food and meals in Margies plus the accessibility to STI-West Negros University.
How to get there: ride Shopping-Lasalle Jeep if you're from Libertad or South Terminal then go down to "bangga patyo," ; if you're from SM, you can take Fortune Towne jeep and go down at "bangga patyo".