Vitamin sea. This is my first impression at the shores of Bantayan. The laidback atmosphere, the feeling of freedom riding the motorcycle without a fixed destination, the cool tropical breeze, gentle noise of market, exciting white beaches and alluring clear waters in sight. 
Bantayan Island is an island northwest of Cebu with beautiful white-sand beaches. It lies in the Visayan sea, and surrounded by Negros, Cebu and Kinatarkan Islands.
Here's how to go there, what to do, the weather, what resorts / where to stay, tour destinations and sample itinerary.
Most of the pictures here were taken during my first time to the island.
Three Municipalities of Bantayan Island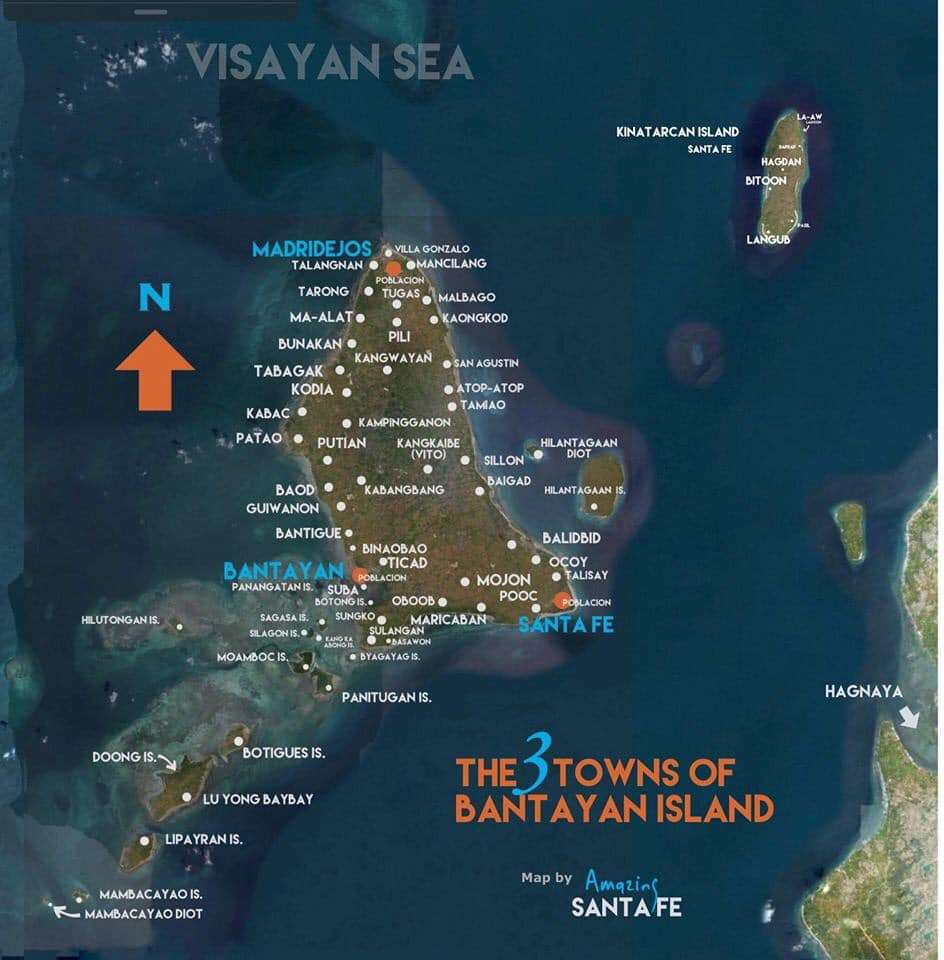 Better to get basic geography of Bantayan to maximize your stay. There are three major divisions or towns: 
Sta. Fe – most white-sand beaches and islands are within this area. The port to/from Cebu is here.
Bantayan Town – the capital and where commerce, banks, and schools are. The port to/from Negros is here.
Madridejos – old name is "Lawis" meaning "a rock emerging out of the sea." Was built by Spaniards to guard against the invasions of the Moros. Later renamed in honor of a religious leader.
How to Go to Bantayan Island
Bantayan is a part of Cebu Province. The easiest way to get to Bantayan Island is via Cebu City. The Mactan-Cebu International Airport is the second busiest airport in the country, so it's easy to walk your way around.
FLIGHTS TO CEBU: Here are price ranges of fares to Cebu City from top airport hubs in the Philippines.
Check-out prices at real-time below: (Note: Booking is done via a Singapore-based booking system through API to the websites of the fastcrafts companies)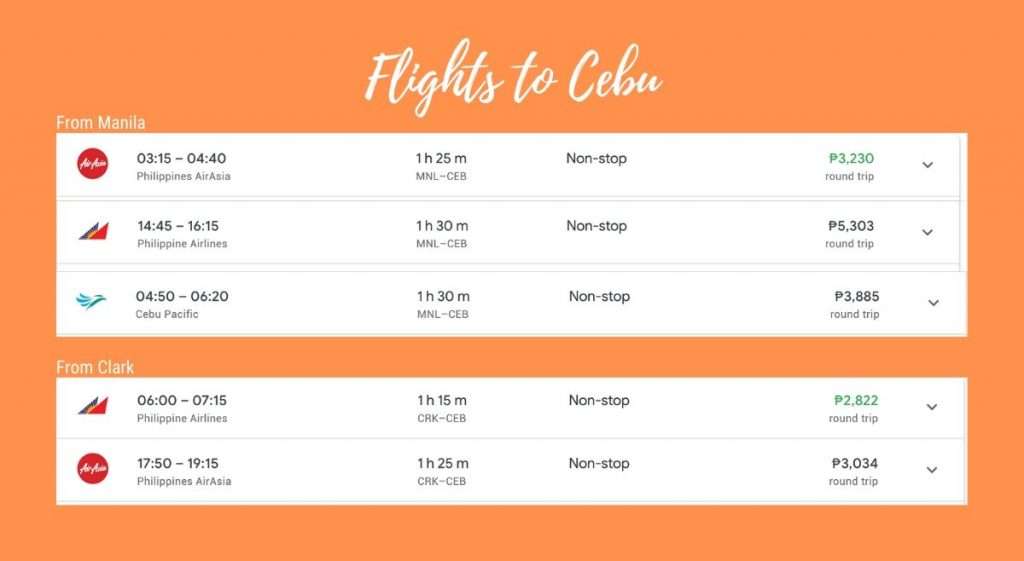 From Mactan-Cebu International Airport to Bantayan
Airport to Hagnaya Port. Ride a bus at Cebu North Bus Terminal in Mandaue City headed to Hagnaya Port. Hagnaya is the port from the mainland Cebu. Travel time is around 3 hours. You can also rent a van, taxi or car.
Hagnaya Port to Bantayan Island. First trip is as early as 4a.m. and last trip 5:30pm. The ferries are roros or barge, which carry both passengers and vehicles. Ferry will dock at Sta. Fe Port. 
From BACOLOD/NEGROS to Bantayan
From Bacolod/Negros to Bantayan Island: Bacolod to Cadiz by Ceres Bus105php, Cadiz Termnal to port 25php, Cadiz port to Bantayan 300php, Bantayan to Sta.fe 25php. Total: 455 php (Same Fare Vise Versa) (You can bring School ID for Discount). Book flights to Bacolod below:
Where to Stay in Bantayan Island
Going there and assessing the places myself, I recommend that the best places to stay are in the vicinity of Poblacion/Baluarte, Santa Fe (for beach and night gatherings) and in the surrounding vicinity of Sta. Fe if you prefer peaceful surroundings.
Why Stay in Poblacion Sta Fe., Bantayan Island?

Accessibility to markets
Beaches are at a walking distance
4G signal is good
Most food places are here
We stayed at Cliff Syde (see picture above) which is very near Sta. Fe Cliff Diving Spot. We enjoyed a more tranquil surroundings, though we have to ride a rented motorcycle to go to the proper. 
Poblacion Sta. Fe Accommodations
Or Find Your Best Deals for Your Stay Using the Search Box Below
Things to Do in Bantayan Island
Bantayan is a paradise for nature-lovers. You can find serene beaches, nature walks, chill night places, adventures, and warm local hospitality. 
I think this laidback island is most ideal if you'll have a "long-cation." There are a lot to experience and you'd need 3 or more days to enjoy the gifts of the Creator here.
Rent a Bike
The Public Beaches

Kota Beach (Free)
Near Queen Elizabeth Beach Resort
Beside Coral Blue Oriental 

Island Hopping

Virgin Island
Hilantagaan Island
Kinatarcan Island
Malapascua Island
Funtastic Island

Cliff Diving (Free)
Oboob Mangrove Ecopark / Camp Sawi
Okoy-Balidbid Lagoon
Paradise Beach

Nature Park Bantayan

Buy Dried Fish

Long ride to Bontay / Kota Park
Sta. Fe Butterfly Garden
Travel Tip: To maximize the enjoyment of the island, rent a motorbike. You'll get fast mobility going to spots, beaches, buy food, ingredients and more. You can approach your landmaster or a tourist guide in the town proper.
The coconut-shadowed road to Oboob Mangrove EcoFarm / Camp Sawi signage.
When I go to a place, I usually look first for the free things to do. In Bantayan, it's the free-access beaches. I want to see how they preserve public-domain.
I think you'll not just to enjoy the privacy of your resort, but the serendipity of mingling and meeting the local townsfolks- to hear their stories, listen to their dreams and challenges. You'd meet visitors as well. One time I met foreigners and heard their stories why they migrated to Bantayan Island and enjoying the long-term benefits of it.
I enjoy watching fishermen pulling their nets and assessing their yields, children playing in the sand and building castles. As a tourist, I believe experience is not just with nature but in immersing oneself in another culture and experiencing change and new perspectives.
Kota Beach, Poblacion Sta. Fe
Kota Beach and Sandbar is the favorite place to go of beach-lovers. It's the central spot of Sta. Fe, Bantayan, so don't miss coming here. But this white-sand area usually gets crowded especially during peak seasons. So far this is the public beach at the poblacion with the biggest area.
Beach Near Queen Elizabeth Beach Resort
Beside Coral Blue Oriental
When I cam here, I was surprised that the sand is much finer than the others. The strip is shorter but there are people who swim around. I see this is the nearest to the center of the town / poblacion so far. 
So if you want a place near food hubs, night life and the "heart" of the town, try Coral Blue Oriental or those around this area.
The islands you can hop to during island-hopping: 
Hilantagaan Island
Virgin Island
Kinatarcan Island
Malapascua Island
Funtastic Island
I'd recommend Virgin Island as the best destination if you'd go island-hopping, or if you're short in time. 
Cliff diving has become a popular sport in Bantayan. This spot is near a ruined building along the main highway just south of the Ogtong Cave Resort. 
Oboob Mangrove Ecopark / Camp Sawi
Not just beaches, but Bantayan Island offers other eco-spots like this Mangrove eco-park which is also very educational for tourists.
You may have heard about the Pinoy Movie "Camp Sawi" and may think that it's about Kota Beach or the mangrove. The movie was shot in different attractions of the island made into one. The only remaining signage can be found in Oboob/Omagiega Mangrove Garden Ecopark. 
The best way to go here is by renting a motorbike. Entrance is P50. You can do kayaking at P150/person and the entrance fee is waived.
Average time walking around the ecopark is 20 minutes. Here, you getaway with the beaches, immerse in learning experience about nature, picture-taking, and fish-feeding. Try climbing the Bamboo Tower. 
Other Places to Visit in Bantayan
Okoy-Balidbid Ocean Lagoon – a less-popular destination but this is a body of water surrounded by peninsula-like body of land. The locals call it SUBA (River) because it resembles a river exiting to the sea. Its distance is ~3 km from poblacion Sta. Fe. 
Paradise Beach – visit this white-sound beach if you want a good beach with less crowd. Entrance is P50 and opens from 9AM – 5PM. 
Nature Park Bantayan – a serene resort between Sta. Fe and Madridejos. The resort offers a spring-fed cave pool which is the biggest on the island. It's both family and eco-friendly.
Shop "Bulad" Pasalubong

– Bulad is the visayan term for dried fish. It's a famous produce of Bantayan Island. If you love dried fish, get to Bantayan Market in Bantayan Town by riding a rented motorcycle. Or if you'll go back to Negros, drop by here before heading to the pier

Bontay Boardwalk and Kota Park (26 km from Sta. Fe) – A public spot if you want to visit  the further end town of Madridejos. The best time to visit is around 5-6 PM to see the sunset, inhale the cool breeze and enjoy the clear waters. Check recent reviews to see if the bridge has been repaired. 
Famous Pasalubong of Bantayan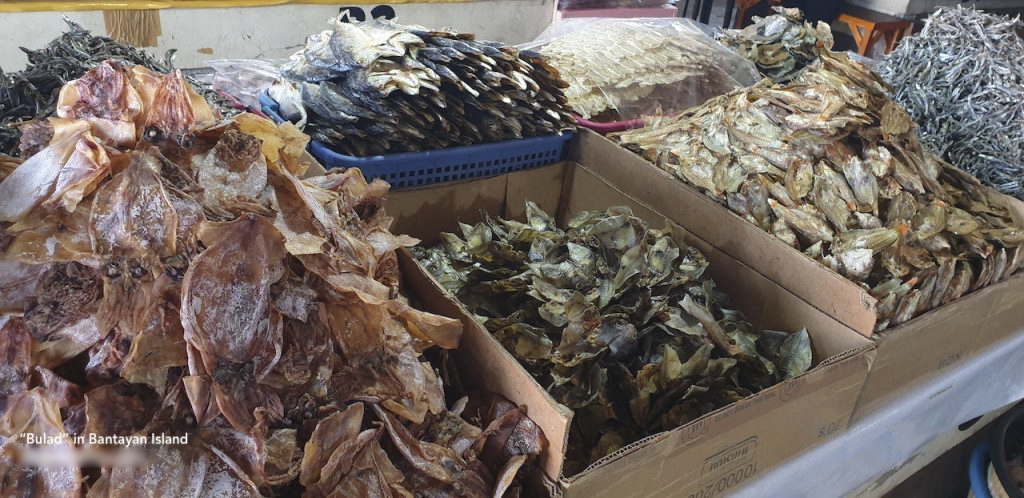 Before our breakfast was served at 8am, I rode the motorbike from Sta. Fe and drove ~25 minutes to the west of the island to visit and shop for the famous pasalubong of Bantayan – the dried fishes.
Just look for the Bantayan Dried Fish and Vegetable Market beside the multi-purpose hall. It's also near the Bantayan Wharf to Cadiz, Negros.
A best-seller is "danggit" – a salted, sun-dried rabbitfish, which are abundant in the island. There are two types: (1) Marinated and (2) Salted. They're left under the sun to dry.
Many Filipinos go mouth-watering when they smell this fried in the morning. Eating with your hands and hearing the crunch in every bite engraves the Filipino food identity. 
It's good to be served at breakfast paired with scrambled eggs. You can add chopped onions and garlic to the mix. 
Some infos to digest to make your stay more enjoyable.
Waterproof Bag. Bring OceanPak / waterproof bag to avoid wetting your things
Ecobag – contribute to the sustainability of Bantayan Island by bringing your own eco-bag and declining plastics when you shop.
ATM Machines. Bring cash but not so much because there are ATM's. I saw EastWest and PNB ATM Machines in Sta. Fe Town Proper, Bantayan Island. 
Credit Card in establishments.

It depends on establishments whether they accept cards. But most use cash due to faster transactions and fewer connectivity issues.

Avoid sandy concrete roads. I had a friend that slipped on the concrete roads with sand. He got minor bruises and was brought to ER for anti-tetanus.
Tumblers – Say yes to refill and say no to single-use plastic bottles. Let's give extra effort for the next generation of tourists. 
Street Smart Guides in the Island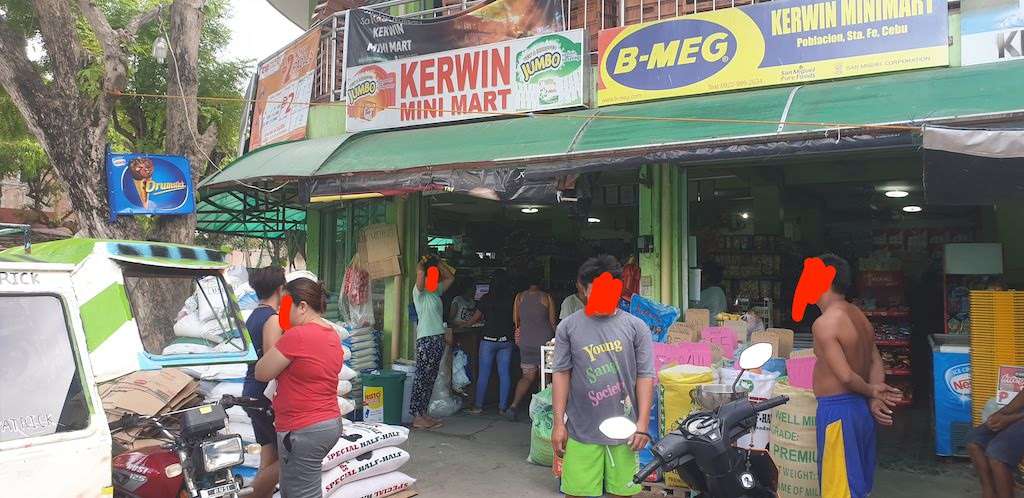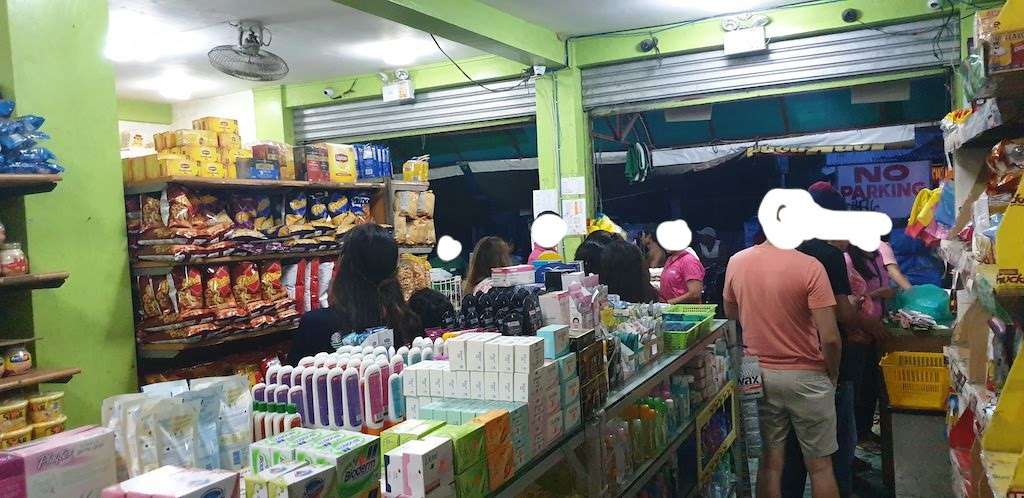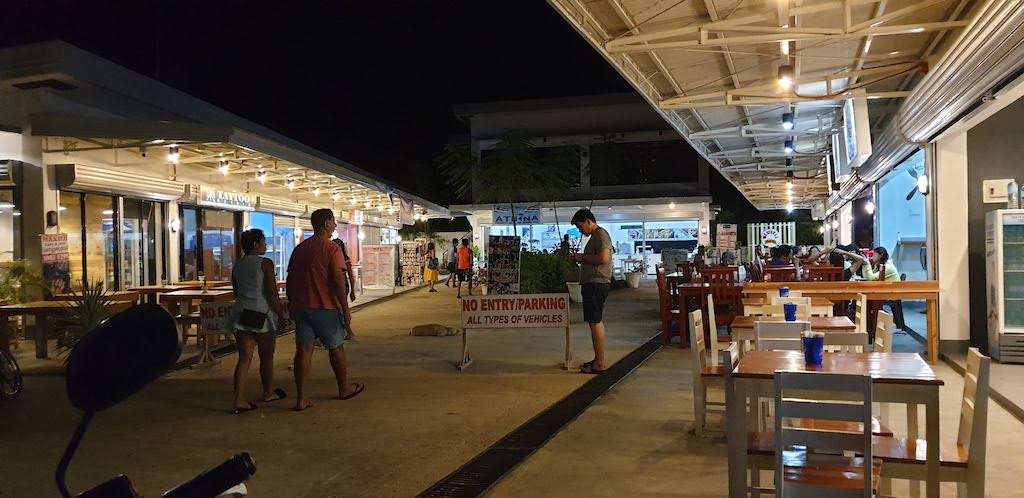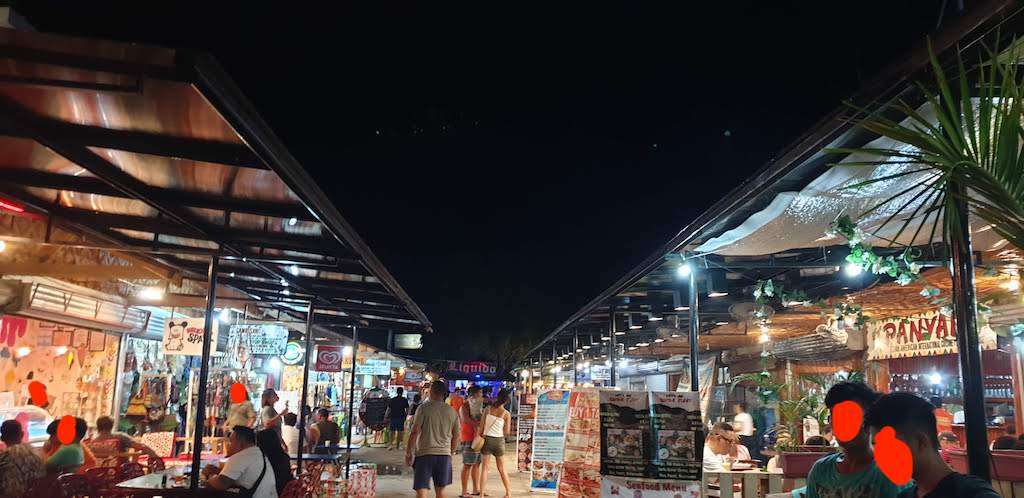 Bantayan Island is a beautiful gem in the Philippines. It has precious gifts to share with humanity but has its challenges too. 
Just like with other island's concern, over-tourism, irresponsible tourism, poor waste and sewage management, plastics and local livelihood losses, I hope Bantayan and its people will always prioritize its sustainability before profit so that more people can enjoy its Maker in the generations to come.
Contact Numbers for Emergencies
Actual Reference of Bantayan Hotlines
Bantayan Municipality Mayor's Office:

(032) 460-9063
09195256621

DRRMO (Rescue)

09485141014
09778017036
09304778941

PNP (Police)

(032)460-9078
0998-598-6375
0998-967-3835

BFP (Fire)

(032) 460 -9079
0922-404-8279

RHU (Birthing Home)

(032) 460-9076
(032) 460-9082
0998-387-7749