Traveller's Inn, Budget Hotels, Cheap Inns, BnB's/Homes in the City of Smiles, Backpackers (From a Local Blogger's Bucket)
Bacolod city has budget hotels and inns for your stay. If you're in a place for the destination, you'd spend more time outside of the hotel than inside. So you may consider budget hotels. 
Budget stays are located across all parts of the city. Feel free to Ctrl + F and type your keyword to locate. I've also created a post for standard/premium hotels and resorts.
In my more than 9 years of blogging, I always receive inquiries regarding the best places to stay, not just in Bacolod but in other places where we usually visit. 
Below is first-hand information I gathered from hotels' brochures, sites, and local's comments. I'm also putting pros and cons to some. Also, suggesting some travel tips, places to eat and local attractions. Contact me if you have an inquiry or suggest an addition.
This inn is always sold out because of its high ratings, good location and affordable price. It's accessible to Lacson Street and can bring you a walking distance to Ayala Mall Capitol Central, Lagoon, Seda, St. John and one jeepney ride to SM, Robinsons, Ceres North Terminal. Rates start at P800 per two persons.
Reddoorz Hotels in Bacolod
Tip: If you don't have Reddoorz Account yet, sign up here and get 50.00 RedCash rewards after you sign up. 
I see Reddoorz is revolutionizing the budget hotels industry not just in Bacolod and Philippines but in Southeast Asia.
I see previous private hotels turning to Reddoorz franchises and see it's indeed a good option for budget travelers. 
Here are Reddoorz Budget Hotels in Bacolod:
Reddoorz Downtown Bacolod
Near Government Center
Near Camp Montelibano (Front of Buena Park Subd)
Doila Villamonte Subd
Ramos-Lacson Street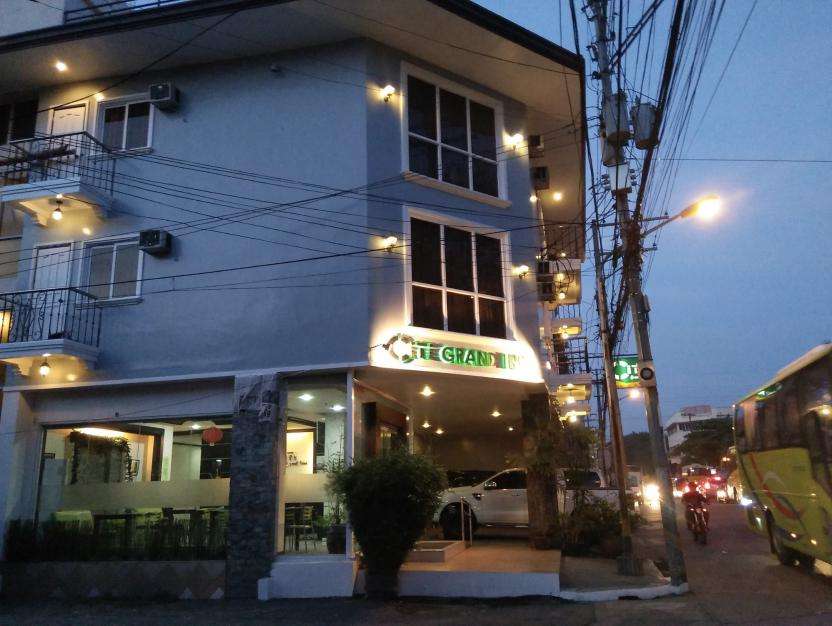 Nearby Places: Ceres South Terminal, Libertad, City HighSchool, Taculing, Cyber Center, UNO-R School
Date Established: 2009. Address: No 6 Villa City High Corner Taculing Road, Bacolod City. (Beside Bacolod City High School &  Bac-up 6). (PROMO / without BREAKFAST)
AMENITIES: Fully-airconditioned rooms with hot and cold shower | Each room has a cabled TV | Telephone | Wifi Access | Coffee Shop | Easy Access to all major terminals (esp. Ceres South Terminal) | Laundry & pressing services | 24-hour standby generator | Massage service (by appointment) | Equipped with smoke fire alarm & sprinkler system
The Hostelry Lasalle Ave. (Starts at P420)
I personally recommend The Hostelry in Roli's Bldg, La Salle Avenue because of some reasons: (1) The place is near convenient centers such as 24/7 fastfoods, convenience stores, 24/7 internet cafes, a gym and schools. The only thing with this is that this is a bit distant from the downtown area, SM and Lacson street. (2) Place has a good 24/7 parking with security where you can leave your car even during the day. There's also a coworking space beside. The only negative I experience is the traffic during rush hours because of the University. 
Address:  Roli's Arcade, La Salle Ave., Bacolod City
Tel No. (+634)432-2663, 709-1976 | 09289876003
Email: thehostelrybcd@gmail.com
Bunk Beds: P420/night, per person without breakfast; P600/person per night with breakfast


Nirvana Pension House (Starts at P750)
If you want somewhere in the south, near Libertad, and has easy commuting access to Shopping, Murcia and south of Bacolod, this is the best place. iMart, coffee shops, wet market, bakery and Ceres South Terminal are walking or short distance away. I know the owner personally through gym membership. Rates start at P750
Nearby places: Lacson Street, Business Inn, Public Plaza, SM, LCC, downtown, Corazon Locsin Hospital
I won't recommend the amenities and comfort of the place, but if nearness to Lacson St and budget is your utmost consideration, book here. 
Tamera Plaza Inn (Starts at P999)
Address: #79 Lacson Street, Bacolod City 6100
ALL WITH FREE BREAKFAST (DAILY): 
Standard Room (single bed) 

P999  

Standard Room (two single beds) 

P1,350 

D

eluxe Room (two single beds)

P1,550
AMENITIES: Free WiFi, Fully Airconditioned with Hot & Cold Shower, with Cable TV &  Telephone, 24-hour standby Generator, Easy access to terminals & public transpo.
CONTACTS: (034) 432-1708 | 09423762189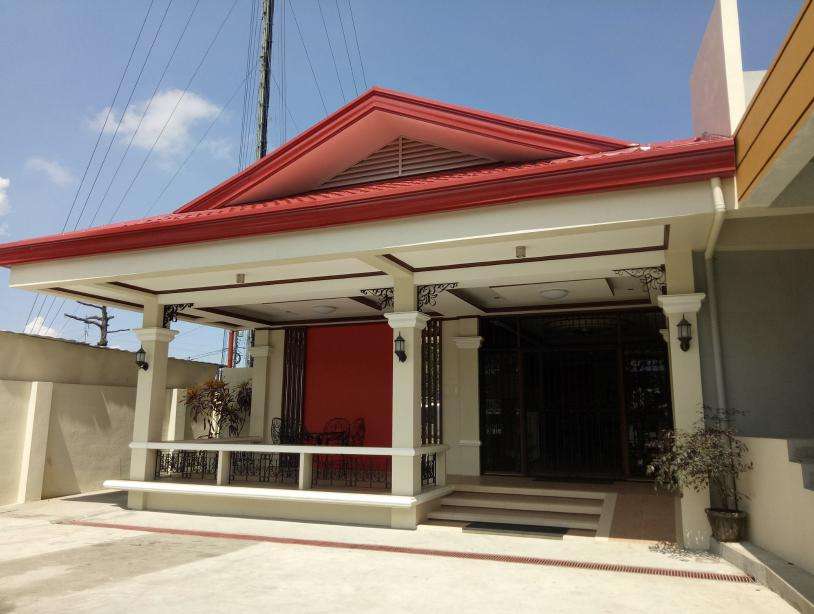 Alvida Hometel (Starts at P350)
Address: Bangga Cory, Circumferential Road, Brgy. Taculing Bacolod City. 

DAILY ROOM RATES: Single: P750 | Double: P900 (twin/matrimonial)
DORM TYPE ROOMS: P350 (Electric Fan/Non-Aircon) | P350 (Aircon plus actual electricity consumed for aircon) | P2,450 (Group- full room occupancy of 7 individuals. Electricity included)
AMENITIES • All rooms are fully airconditioned (except fan rooms) • Wide  and spacious rooms • Cable TV • Private toilet and bath • In-room hot shower • WiFi internet access • Parking space • Dining Lounge • Clean Kitchen Area
CONTACTS: 09663443282 • 09466922355 • 458-7287 • FB: Alvida Hometel
Located at Bacolod East, at the back of PanAsiatic Call Center. Near Lopues East and New Government Center (walking distance).
Pleasant Travellers Inn (Starts at P745)
Address: 13th Street, Bacolod City
Tel No. 709-8550
Starts at P745/Night
Affordable and very accessible to Lacson street. It puts you few meters away from the buzzling Lacson but near enough for short walks. If your business is along or near the tourism district in Lacson Street, this place is good for you. It is not so near Lacson that it's disturbed by the busy street, but it also not so far that you will get exhausted by the access of it.
Pleasant Travelers Inn II
Located at 13th Aguinaldo street, Bacolod City, near Starbucks Lacson. Google Map. This is the second branch of Pleasant Travelers Inn. It's a walking distance to the Lacson Tourism Strip. 
Rates: Cheapest Room is Standard Room 2 persons (Aircon and Cold Shower) P580.
Contacts. Phone number: (034) 435-2934; (476) 6210; Cel. No. 0923-740-4248; (0927) 952-7028; 0933 . Email: pleasanttravelers_6100@yahoo.com; Facebook Page.
Khokoon Inn (Starts at P1,000)
Address: Magsaysay Avenue, Singcang-Airport (on the way to Airport Subd, Right side), Bacolod City
Room Types: Double Standard P1,000 | Twin Standard P1,000 | Triple Room P1,400 (1 single & 1 queen)
Contact: (034)445-8127 / 09338145470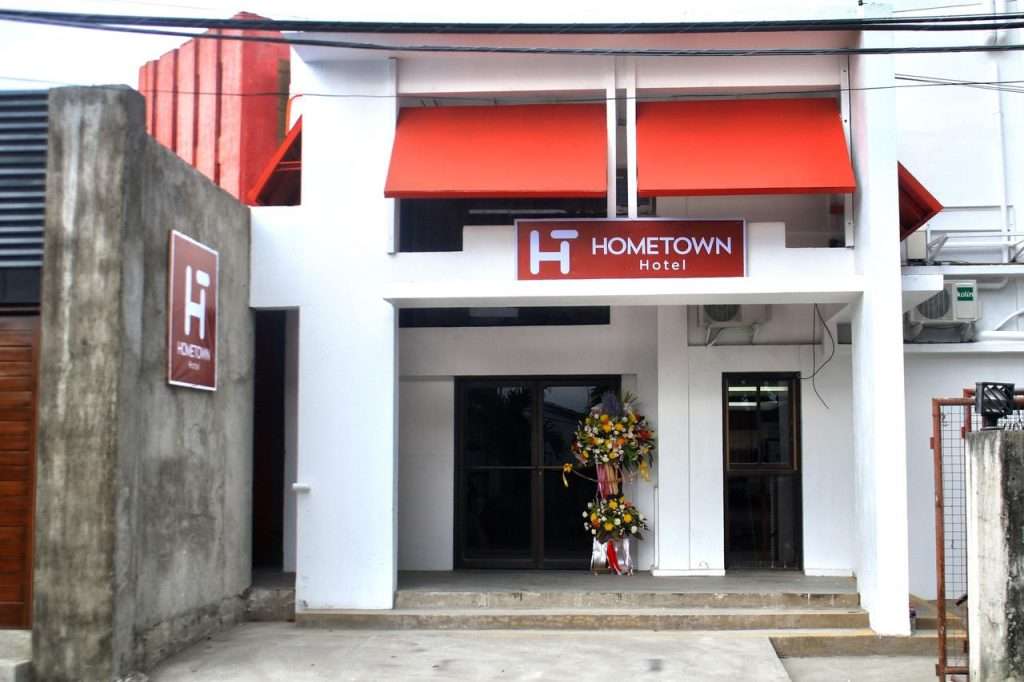 Hometown Hotel (starts at P999)
HOMETOWN HOTEL LACSON
Address: 26th Street, Lacson, Bacolod City (Back of Tom & Toms)
Beside ABS-CBN Bacolod, Near Rolling Hills Memorial Chapel, Bascon Cafe, MO2 Ice, Robinsons Place Bacolod
Tel No. (034) 707 3145
09323867883 (Sun) | 09661644767 (Globe)
hometownph.co@gmail.com
www.hometownph.com
This is just a small hotel but I think the location is great. It's just stepping away to ABS-CBN Bacolod, Pendy's, Tom N Toms, and Lacson Street. This is an ideal place if want a close connection to the Lacson Street Parties during Masskara. The jeep access is also superb which can lead you up to Lakawon Island. A cute hotel just beside Tom N Toms Coffee along Lacson Street. Also good for traveler's stay during Masskara Festival. Rates start at P1,240 (Published Rate of Standard Twin but P999 for Discounted Rate) | Standard Double P1,340 (P1,099 for Discounted Rate) See complete rates here
THE SUITES AT CALLE NUEVA INC.
15Corner Nueva Locsin Street., Bacolod City
Tel No. 708-8000,435-6080
Email: info@thesuitesatcallenueva.com
www.thesuites@callenueva.com
Help
Hotline (Updated Jan 2020)
Emergency
911

Police, Fire, Ambulance
911 or 432-3871
to 73
Bureau of Fire
434-5022 to 23
Ambulance
Amity: 433-3244
Chamber: 432-0111
Red Cross: 435-0324
BTAO Traffic
704-1443
POLICE ASSISTANCE
434-5022 to 23
The Doctor's Hospital
468-2100
Riverside Hospital
433-7331
Station 1 – San Juan
704-3687
Station 2 – 13th Lacson
704-3614
Station 3 – Mandalagan
474 0209
Station 4 – Villamonte
708-3771
Station 5 – Granada
708-8291
Station 6 – Taculing
468-0341
Station 7 – Mansilingan
446-2802
Station 8 – Tangub
704-3133
Station 9 – Sum-ag
704-3435
Station 10 – Handumanan
709-9151
Bacolod City Tourism Office
(034) 708-3066 | bacolodcitytourismoffice@gmail.com
Office of the City Mayor
New Government Center
(034) 707-0000 / 435-0055
bacolod.cmo2016@gmail.com
Source: Bacolod City Tourism Office
SWEET CITY CAPTEL (on construction, not yet available)
Gatuslao Street
Tel No. 433-8161, 432-3413
Manager: Province of Negros Occidental
ROSITA's HOMETEL
Mabini San Sebastian
Tel No. 434-5136
Manager: Florencia Puerta
CGC PENSION
Cuadra St., Brgy 21
Tel No. 431-4292
Email: cgcpension@gmail.com
MAINSTREET PENSION
Lacson South Extension
Tel No. 435-3675
Email: rajereza@yahoo.com
Manager: Roberto Jereza
BACOLOD PENSION PLAZA
Cuadra Street, Bacolod City
Tel No. 433-2203
Email: bacpensionplaza@yahoo.com
LUMBER INC.
46 Lizares St., Bacolod City
Tel No. 707-9150
LD PENSION (Currently on renovation June 2019)
Date Established: 1980
San Juan-Luzuriaga Sts., Bacolod City
Tel No. 434-4979
Manager: Christopher Lim
ESTER PENSION
Araneta-Libertad St., Bacolod City
Tel No. 433-4879
Manager: Roberto Nonato
EASTWAY INN
Malvar Street,Gonzaga, Bacolod City
Tel No. 707-2225
BALDEVIA PENSION HOUSE
Date Established: August 1998
San Juan-san Sebastian Sts., Bacolod City
Tel No. 433-8107-09
Manager: Brian Keh
11TH BED AND BREAKFAST INN
Date Established: December 2005
11th Street, Bacolod City
Tel No. 433-9191
Email: bb11st@yahoo.com
Manager: Carolina L. Salang
TINDALO PENSION
Date Established: 2003
Tindalo St., Bacolod City
Tel No. 709-0006
Manager: Fely Buensuseso
CASA MARABELLA (Dorm Type)
Date Established: 2008
Ylac Avenue, Villamonte
Tel No. 434-8446, 435-2247
Email: casa_marabella@yahoo.com
Manager: Carleen Lopez
STAR PLUS PENSION
Date Established: 1994
Lacson-Rosario St., Bacolod City
Tel No. 433-2949
Manager: Rowena Ferrer
OMAR PENSION
Date Established: February 1, 2004
Narra Avenue, Bacolod City
Tel No. 709-0062
Manager: Omar A. Bravo
BELLE'S PENSION HOUSE
Date Established: 1996
17th Lacson St., Bacolod City
Tel No. 434-5575
Manager: Don Neil Canson
CASA AMPARO
Date Established: 1996
#90 Lacson St., Bacolod City
Tel No. 433-3592
Manager: Melanie Mondroy
Email:casaamparo_bacolod@yahoo.com
KIMA'S PENSION HOUSE AND RESTAURANT
Date Established: December 1997
Mandalagan, Bacolod City
Tel No. 435-4293 / Fax:703-3745
Manager: Esterlina Geduriagao
G&V PENSION ROYALLE
Burgos North Drive Streets
Tel No. 433-5234
Quickly find your hotel in Bacolod based on the map below.