The lot is inside the green lines. The blue rectangle and the structures adjacent to it are not included in the lot, but the buyer may buy the lot in blue rectangle to serve as access to the main highway. However, it should be considered that this may be affected by road widening in the future.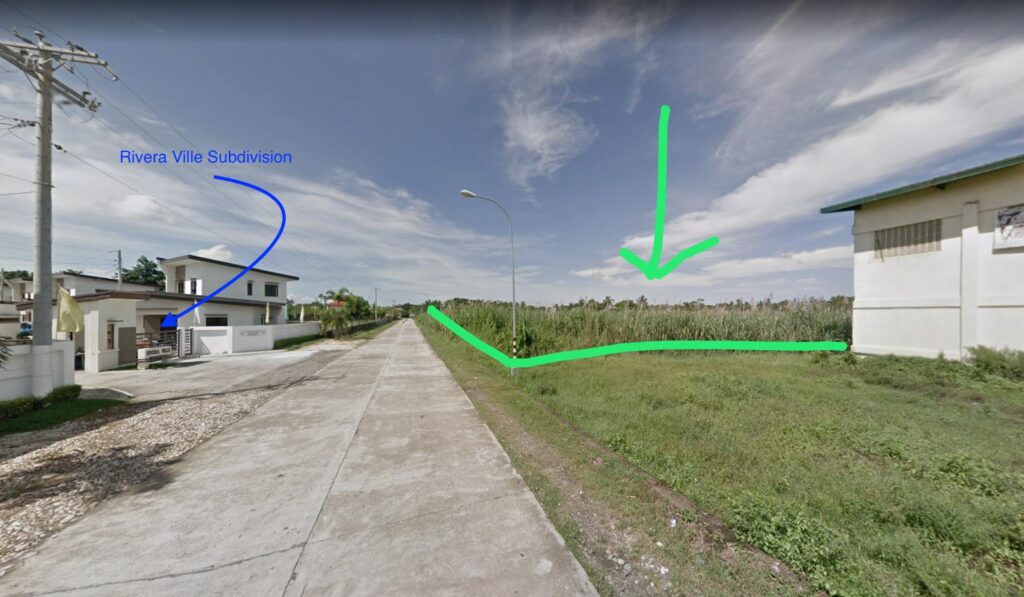 The lot is exactly across a residential subdivision.
The lot is a few meters away from the main highway (Zayco)
The other part of the lot is exactly across a baptist high school and elementary.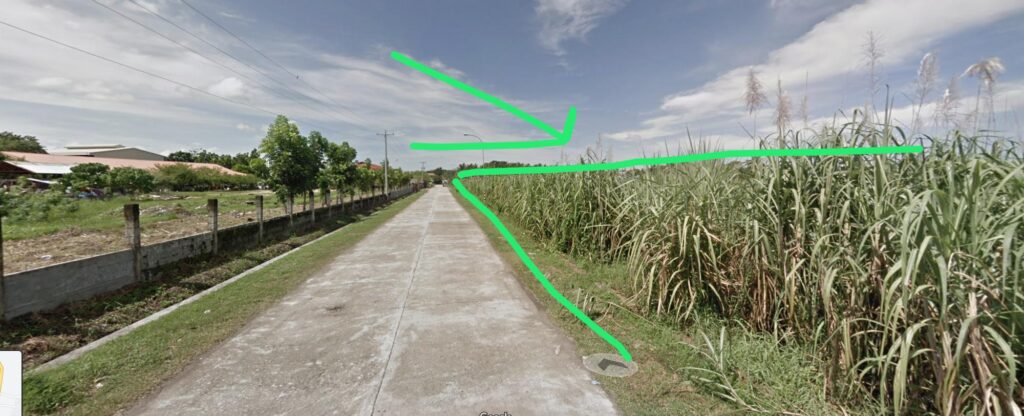 Right across the perimeter
Size: 34,000 sqm
Clean title
Price: 3.5k PHP per sqm (Apr 2021) 3k PHP per sqm Jun 2022
Commercial lots near this lot are already priced at P7k php per sqm
With cemented roads at the east and south portion. The east side of the lot is the road to Mabinay. But a certain portion between the road and this lot for sale is not part of the land for sale.  The south side of the lot has a road frontage of not less than 100 meters.
Key spots near the lot for sale: Fellowship College, Riveraville Subdivision, and Gaisano Mall Kabankalan
Location is Brgy 8 district 4